3 days / 2 nights
Venice FIT City Break 03 Days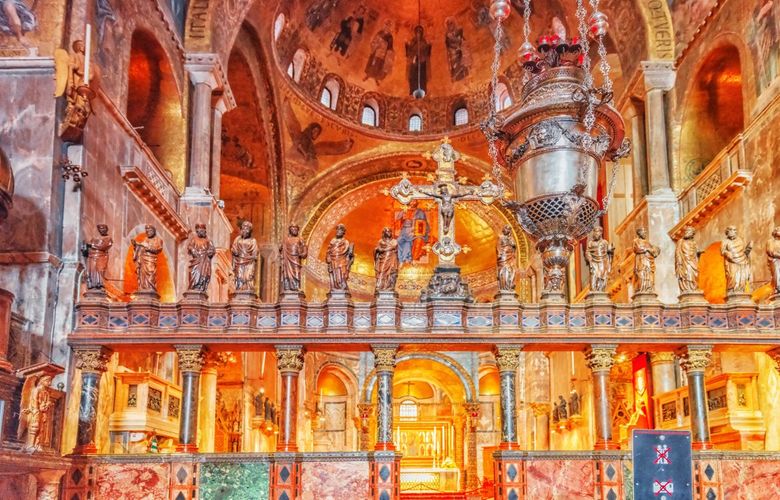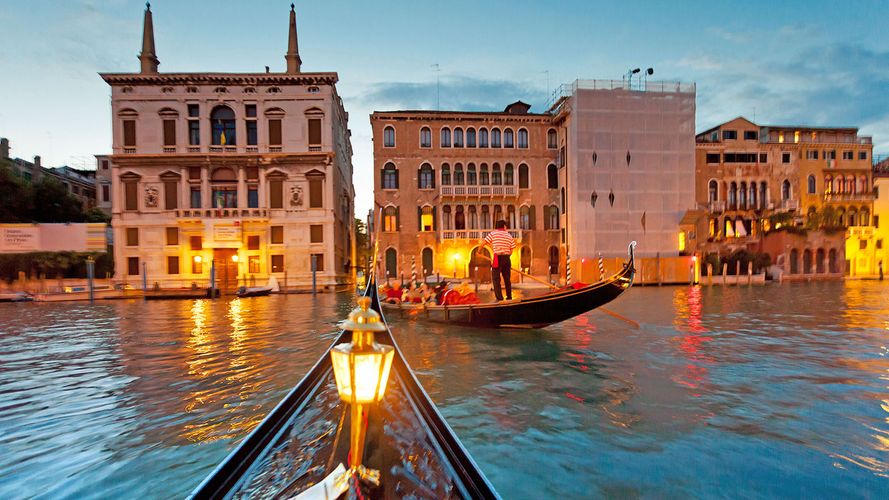 Inclusions
Themes
Snapshot
Murano Visit one of the island's glassworks and attend a demonstration of a master glassmaker (lasting about 15 minutes) Murano lighthouse Basilica of Santi Maria and Donato The Glass Museum Palazzo da Mula Venetian islands will be Burano leaning bell tower or the house of Bepi Suà The Lace Museum (which is housed in the historic Palazzo del Podestà of Torcello and which exhibits rare examples of this precious fabric, known and appreciated throughout the world). Torcello Venice island in Riva degli Schiavoni
Inclusions
02 Nights Accommodation with Breakfast in Venice. Excursion to Venetian islands tour of Murano, Burano and Torcello on sic basis. Visit to a Murano glass furnace with a demonstration. Multilingual guide onboard the boat Return Airport/Station Transfers on Private Basis by Sedan Car/Water Taxi. *Free collection in the Nice Visitors Bureau public offices, EXCEPT at the Airport Nice Côte d'Azur .
Exclusions
No pickup/drop for the sightseeing from the Hotel. Client has to reach the one specific point/supplier office on own. City tax not included and should be paid directly at the hotel. Airfare, Visa Cost, Travel Insurance. Drinks, tips, laundry, porterage, telephone calls & expenses of personal nature. Any Extra activities, Guide, Camera fee charges etc. Any other services not mentioned in Inclusions.
Itinerary
Arrive Venice Marco Polo Airport or Venice St.Lucia Station railway station. Transfer to hotel. Check into hotel & relax. Venice is world-famous for its canals it is built on an archipelago of 118 islands formed by about 150 canals in a shallow lagoon. The islands on which the city is built are connected by about 400 bridges. In the old centre, the canals serve the function of roads, and every form of transport is on water or on foot. Venice is universally considered to be the most beautiful city in the world because of this unusual urban design and its inestimable artistic heritage; it is included in the heritage of humanity projects protected by UNESCO and has the highest number of visitors of any Italian city, many of whom are foreign tourists. Overnight stay in Venice.
Breakfast in Hotel. Excursion to Muran Burano & Torcello on sic basis. Discover the lagoon islands of Murano, Burano and Torcello and learn more about Venice and its ancient way of life.Highlights- Start off the tour in Murano, well-known for its glass making - Continue through the brightly coloured homes of Burano - Contemplate the impressive mosaics in Torcello These beautiful islands are known throughout the world for their picturesque scenery, handicraft and history. Departing from the famous St. Mark's Square with motorboat, the first stop is Murano, where you can see the antique art of making glass and lampworking. Murano has been famous for its glassmaking since the thirteenth century when the Venetian Repulic ordered all glassmakers to leave the mainland because of fear of fire. Most settled in Murano and quickly became the most prominent citizens. The second island stop is Burano, known for its lacework and brightly coloured homes. Overnight stay in Venice. Meals: Continental Breakfast
Breakfast in Hotel. Transfer to Venice Marco Polo Airport or Venice St.Lucia Station railway station. End of Services. Meals: Continental Breakfast
Accomodations
1 STAR
Hotel Amadeus or Boscolo Belini or similar, Hotel Casa Arte, Hotel Castello or similar, Hotel Do Pozzi, Hotel Marconi, Hotel Tre Archi or similar
Policies
Confirmation & rates depends on availability at time of booking. Rates & availability is subject to change at the time of booking. As a general rule you can check-in from 14:00 on the day of arrival and must check-out at 12:00 (noon) on the day of departure. Peak season/Convention period surcharges extra. All the transfer of Sedan car with luggage capacity of maximum 02 Medium Luggage & 03 small Luggage. It is necessary to print and exchange the voucher sent to your email address immediately after purchase for a plastic card at one of the collection points listed below. The card will only be activated once collected in person. The card cannot be issued without the printed voucher. You will get the card by email (PAH) or can be collected by particular supplier office in Salzburg. It is your responsibility to collect the card by your own. We are not responsible to deliver the physically card. Hotels may ask for a credit card imprint or cash deposit at time of check-in to cover for incidentals. This amount will vary from hotel to hotel. If you do not arrive at the departure point by the specified time for sightseeing tours, the tour will depart and your booking will be cancelled automatically with no refund made. It is very important that you remain at the specified meeting point. If you are unable to find the driver or assistant, please contact our emergency contact number listed on the voucher. facebook
Reviews
No reviews