10 days / 9 nights
SRINAGAR - SONMARG - KARGIL - LEH - NUBRA - TURTUK - PANGONG - TSOMORIRI - MANALI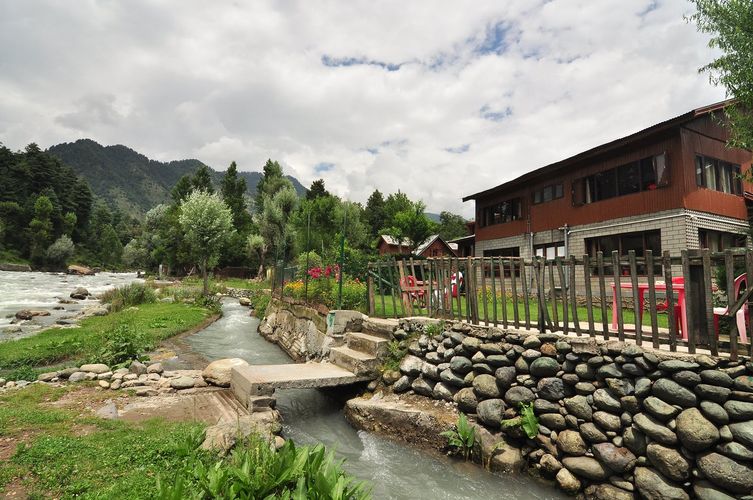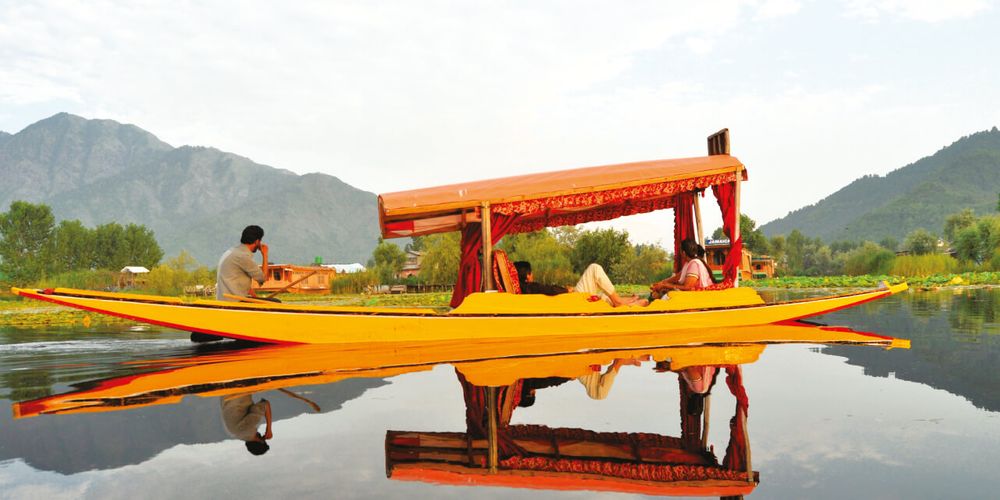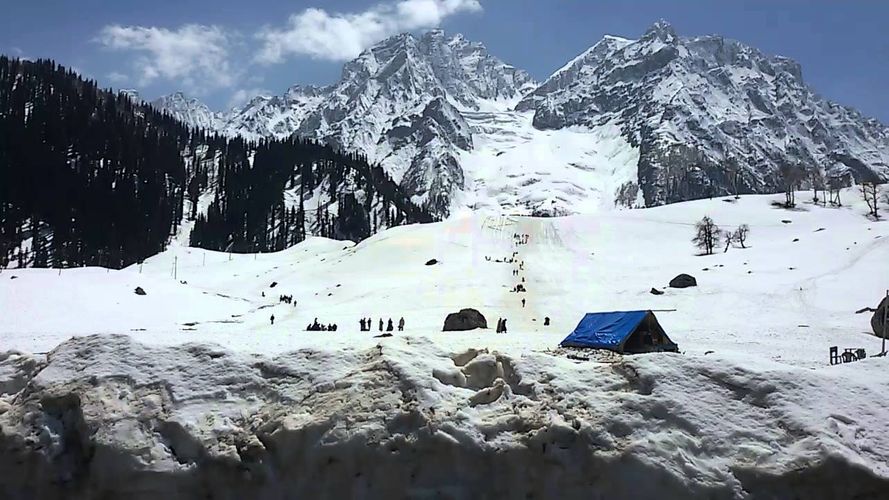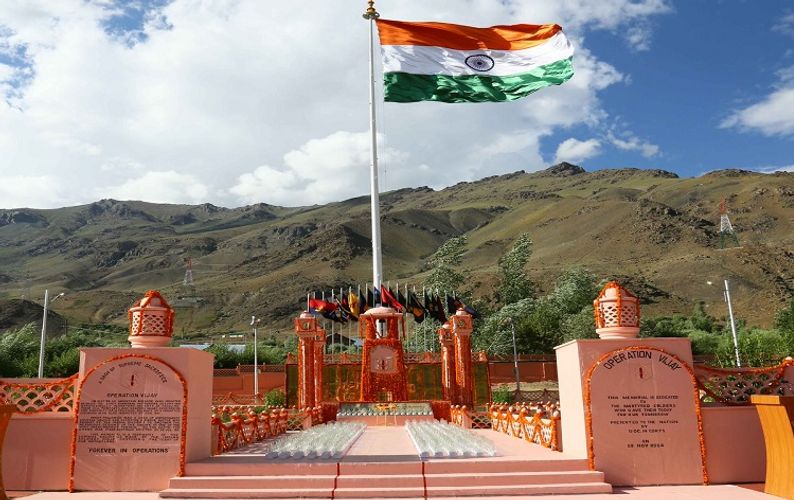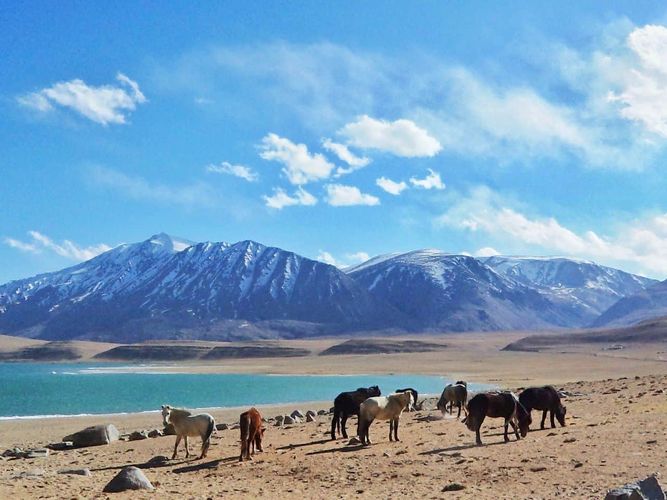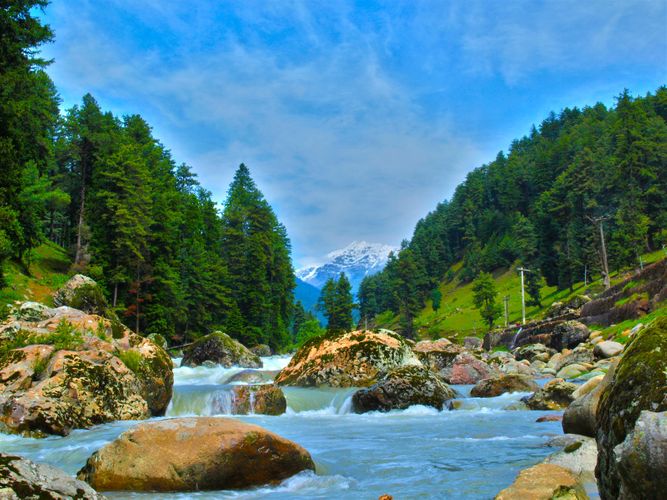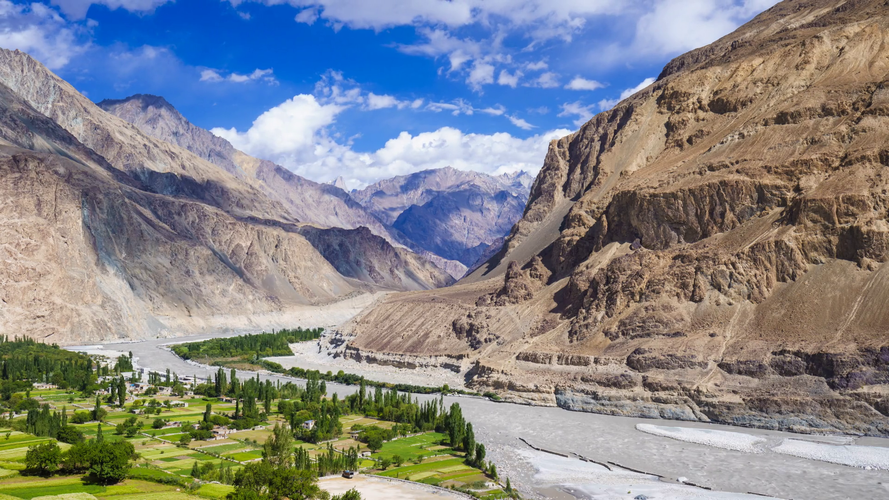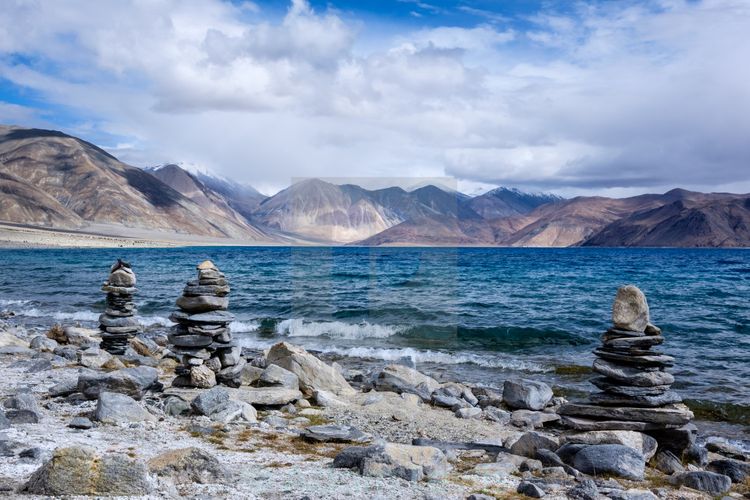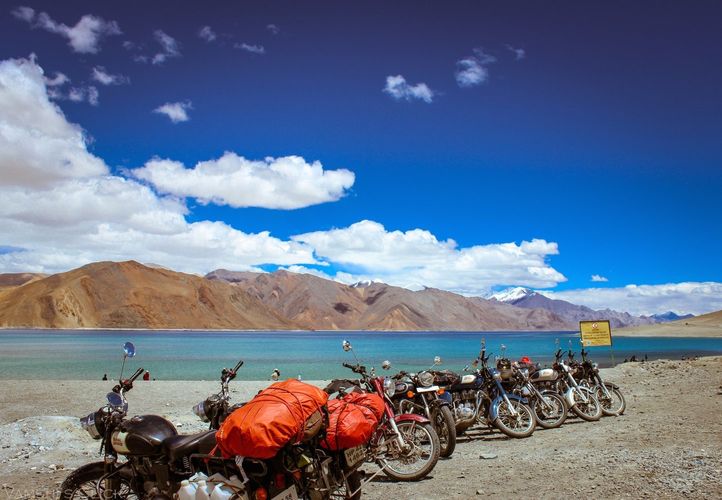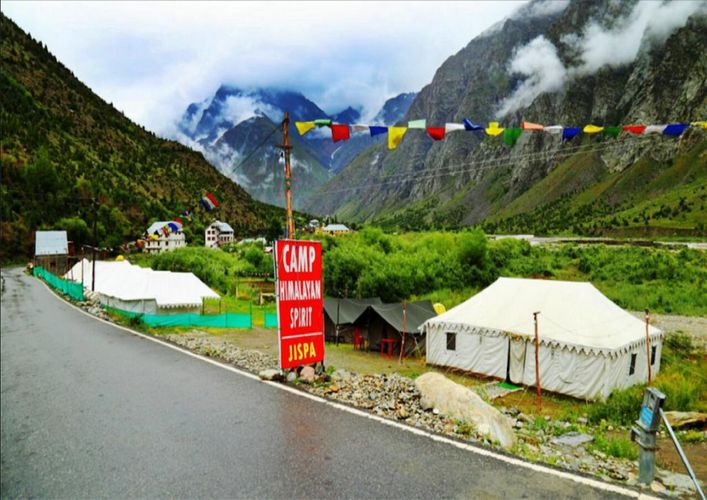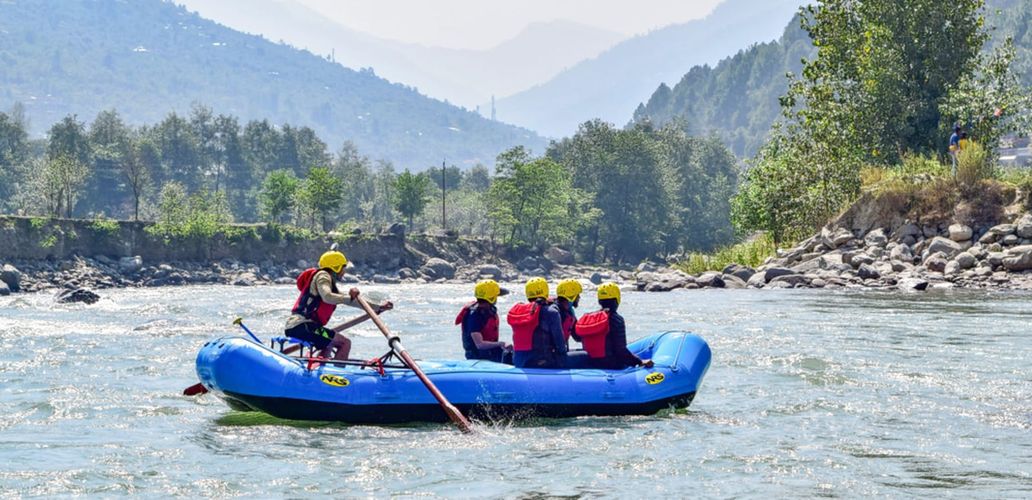 Inclusions
Themes
Snapshot
MAGNETIC HILL GURDWARA SHRI PATTHAR SAHIB CONFLUENCE OF THE ZANSKAR & INDUS ALCHI GOMPA LADAKH HALL OF FAME KHARDUNGLA PASS DESKIT VILLAGE DESKIT GOMPA HUNDAR VILLAGE TURTUK THE PANGONG LAKE THIKSEY GOMPA LAMAYURU GOMPA
Inclusions
1. Accommodation in Base Category room at : • 01 night stay at specified Hotel/houseboat in Srinagar. • 01 night stay at specified Hotel in Kargil. • 01 night stay at specified Hotel in Leh. • 02 nights stay at specified hotel/tent in Nubra. • 01 night stay at specified hotel/tent in Pangong. • 01 night stay at specified Tent in Tsomoriri. • 01 night stay at specified hotel in Jhispa. • 01 night stay at specified hotel in Manali. 2. Stay on MAP Basis. (09 breakfasts and 09 dinners) 3. Arrival / Departure transfers by 01 NAC Van / Travera / Sumo (as per availability) 4. Transportation by 01 NAC Scorpio / Xylo (Private Basis) for sightseeing as per the itinerary. 5. Driver com assistance at the airport while arriving and departing. 6. Mics. charges are inclusive like • Toll Tax • Parking • Driver Allowance • Govt. Tax • Inner line Permit (Green Fees, Environment Fees, Wildlife Red Cross Fees)
Exclusions
• Airfares Trainfare. • Lunch • Oxygen Cylinder @ Rs. 500-1000 Per Day as per rental basis. Please do let us know if you required the same on prior basis as it is not available in the vehicle. • Any Non-Indian Passport holder permit fees will be @ INR 1500 per person (minimum 02 person) • Any monastery entrance fees, Any Joy ride (camel safari) or rafting. • Medical expenses (apart from first aid) and insurance of any kind. • Tips, laundry, liquors, wines, mineral water, telephone charges, camera fee and items of personal nature. • Transportation is not on disposal basis. It is strictly as per the programme, any extra running will be charges extra. • Any expenses arising out of unforeseen circumstances like flight delay / cancellation / hike in fare, strike, curfew or any other natural calamities (like: road block) or any emergency evacuation expenses. If there are any changes in itinerary due to the above circumstance, guest will have to pay directly over there as per uses. • There is no refund if the tour not complete due to reason of any natural calamities or any personal reason. • Any other item not mentioned in the cost includes section.
Itinerary
Upon arrival at Srinagar airport, our representative will meet you and transfer you to the Hotel. Local sightseeing of the famous Mughal gardens of Nishat and Shalimar. If time permit, drive for an hour of Shikara ride (at your own cost) in the Dal lake. Dinner & Overnight stay at Hotel.
Day 2
Srinagar - Sonmarg - Kargil. (245 KM / 8 – 9 Hrs drive)
Pickup from Srinagar Airport and drive to Wakha via Kargil, en-route stops include Sonamarg and Baltal hamlets, famous for rugged snow peaked meadows. Past Baltal cross over Zoji-La Pass (11,500 ft). We are in Drass valley with strikingly different landscape dotted with remote mud huts giving an impression that you really have traveled back in time. Lunch will be at midway (on own). After a passport check we continue on to Kargil . Dinner and overnight at Hotel.
Day 3
Kargil – Lamayuru – Leh (175 Kms 7 - 8 Hrs drive)
Early morning after b/fast drive to Leh. This drive normally takes about 5 – 6 hrs nonstop, but we will be stopping at Lamayuru monastery for sightseeing. Later continue our drive to Leh enroute visiting Sangam, Gurudwara Patthar Sahib and Magnetic hill. Reach Leh in the evening and check in hotel. Dinner and overnight at the hotel. LAMAYURU GOMPA: The oldest holy site in Ladakh, it was a bon shrine prior to the advent of Buddhism. Also known as Yung Drung (Swastika) it is sited on a high promontory overlooking the village and valley. For sheer spectacle value no other Gompa can match Lamayuru. LADAKH HALL OF FAME : The Hall of Fame is a glorious museum constructed by the Indian Army. It is worth a visit for every citizen. You can see the memorabilia, eminent defense personalities with biographies, images and weapons used during the Kargil and other key strategic battles fought in Ladakh. And belongings of the enemy soldiers found at war site. All the martyr and the gallantry awards. "Here's something that you will be proud of our defense personnel who sacrificed themselves so that we could live in peace." GURDWARA SHRI PATTHAR SAHIB: The Shrine known as Gurdwara Patthar sahib is situated about 25 kms. Short of Leh town on the Leh-Srinagar road. Built in the everlasting memory of Shri Guru Nanak Deve Ji the great prophet who sanctified the place by his sacred visit during the year 1517 while on his second missionary tour (2nd Udassi 1515-1518). The Guru reached here via Nepal, Sikkim, Tibet Yarkand and Leh after having spiritual discourses with the sidhas at Mount Sumer (Central Himalayas). On the hill features across the road, there used to live a wicked demon that terrorized the people of the area. Their miseries multiplied day by day. As their miseries became unbearable they prayed for divine help. It is said that the Great Guru heard their woes and came to their rescue. The Guru settled down on the bank of the river flowing nearby. The people sought for help and the Guru blessed the people and became very popular in the area. The locals called him as Nanak Lama. The Demon got enraged and started making plans to kill Guru Nanak. One morning, when the Guru was sitting in meditation, he rolled down a big boulder from the hilltop with the aim of killing the Guru. But on the very touch of Guru's body, the solid rock melted like wax and Guru's back got embedded on it like a cushion. The Guru kept on sitting in meditation undisturbed. Thinking that the Guru must have been killed, the demon came down but was taken aback on seeing the Guru in meditation, undisturbed. With a rage of anger he tried to push the rock with his right foot but the rock had already became like wax his foot also got embedded into it. On this , he realized his folly and powerlessness as compared to the spiritual power of the Great Guru. He fell on the feet of Guru and humbly prayed to be pardoned. The Guru advised him to get rid of his wickedness and lead the life of a nobel person, in the service of humanity. This changed the life style of demon and he started serving the people. The Guru there after continued his Holy journey towards Srinagar and Kashmir via Kargil.The boulder having imprint of the Guru's back is lying in the Gurdwara to this day. MAGNETIC HILL : Defying the Law of gravity. This place is close to the Gurdwara Shri Patthar Sahib. It has been noticed that when a vehicle is parked on neutral gear on this metallic road the vehicle slides up-hill that's the Believe it or not of Ladakh! CONFLENCE OF THE ZANSKAR & INDUS : On way to Sham Valley before Nimu village one can have this magnificent view of two rivers in wed-lock! In seasons they have different colors and flow and wildness.
Day 4
Leh - Nubra Via Khardungla Pass (140 Kms / 6 – 7 hrs)
Early morning proceed to Nubra Valley via the World Highest Motorable road (5602 Mts) Khardungla pass. Arrive Nubra and proceed for a visit to the White Sand Dunes at Hunder. You can enjoy the camel ride (On Own). Later if time permits visit Hunder and Diskit monasteries and check in at Deluxe Camp. Evening at leisure. Overnight at the camp. KHARDUNGLA PASS: The road journey to Nubra valley leads through Khardung La pass (The highest Motorable road in the world) 18,390 ft. around 39 Kms. Away from Leh. There are two checkpoints on the both sides of the pass. Khardong is the first village of Nubra valley at higher altitude than Deskit and other villages. DESKIT VILLAGE: Deskit is the main village of headquarter of Nubra valley, which has a small market consisting of a row of shops and about 500 years old Gompa on the hilltop. Spectacular view of the valley can be seen form the monastery. DESKIT GOMPA: Deskit Gompa was founded by Lama Sherab Zangpo of Stod in about 1420 AD during the reign of King Dragspa. About 100 monks are residing in the Gompa, which is a branch of Thikse Monastery. The monastic festival called Gustor takes place on 20th and 21st days of the 12th month of Tibetan calendar. HUNDAR VILLAGE: Hundar is a beautiful village to stay with lot of trees and you will really enjoy your stay at Hundar. It has a small monastery and ruined fort above the village. The walk or Camel Safari (Double Hump bacterian camels) from Hundar to Deskit, through sand dunes for two hours is wonderful (on own).
Day 5
Excurstion to Turtuk
After Breakfast drive to Turtuk, after sightseeing drive to Nubra , Overnight at Hotel . Turtuk is a village in the Leh district of Jammu and Kashmir, India. It is located in the Nubra tehsil, 205 km from the Leh town, on the banks of the Shyok River. Turtuk gram panchayat is the northernmost village of India. Turtuk was under Pakistan's control until 1971, after which India gained control of this strategic area. It is predominantly a Muslim village, and residents speak languages including Balti, Ladakhi and Urdu. Turtuk is the last outpost in India after which the Pakistan-controlled Gilgit-Baltistan begins. Turtuk is one of the gateways to the Siachen
Morning after Breakfast proceed for Pangong. After reach check-in at camp. Evening relax, Dinner & Overnight at hotel/tent. THE PANGONG LAKE : This route takes the visitor past the picturesque villages and turns off the Indus valley by the side valley of Chemrey and Sakti. The Ladakh range is crossed by the Chang-la (18,000 feet / 5,475 M) which despite its great elevation is one of the easier passes, remaining open for much of the year even in winter, apart from periods of actual snowfall. Tangse, just beyond the foot of the pass, has an ancient temple. But the main attraction of this circuit is the Pangong Lake, situated at 14,000 feet (4,267 M). A long narrow basin of inland drainage, hardly six to seven kilometers at its widest point to which foreigners are permitted, is only some seven km along the southern shore from the head of the lake, but it affords spectacular views of the mountains of the Changchenmo range to the north, their reflection shimmering in the ever-changing blues and greens of the lakes brackish water. Above Spangmik are the glacier and snow-capped peaks of the Pangong range.
After breakfast drive for Tsomo-riri Lake (alt: 15,000 ft.) driving through Mahe Bridge. Tsomoriri Lake (28 km long & about 8 km wide) is the breeding ground of many migratory birds including the rare bar-headed geese. Dinner & overnight in fixed camp or Guest House.
Day 8
Tsomoriri - Jhispa (10-11 Hrs Drive.)
After breakfast drive for Jispa, journey full of beautiful landscapes on the way. On arrival check-in at hotel. Dinner & Overnight at hotel.
Day 9
Jhispa - Manali (04 HRS aprox.)
After breakfast drive to Manali via Rohtang-Pass and drop at Manali Hotel. Dinner & Overnight at hotel.
Day 10
Manali Bus Stop Drop
After breakfast, checkout from hotel and drop at bus stop.
Accomodations
1 STAR
Alpine Glow, Alpine Hut, Arya, Ashvale Resort, Blue Stone, Buddha Camp, Camp Redstart, Camp Shambhala, Camp Silversand, Classic Ladakh, Da Nubra Camp, Deluxe Houseboat, Dowa Deluxe Camp, Dreamland Wooden Cottage, Eco Traveller's Camp, Four Season, Gangba Homestay, Gemur Holiday Camp, German Residency, Grand Chubi, Grand Himalaya, Grand Yasmin, Green Villa Guest House, Greenland Hotel, Habib Guest House, Himalayan Eco Resort, Himalayan Wooden Cottage, Himgiri, Hotel A Star Regency, Hotel Grand Nubra, Hotel La Buddha, Hotel Ladakh Imperial, Hotel Lake View (Deluxe Room), Hotel Lake View (Standard Room), Hotel Singge Palace (Super Deluxe Room), Hotel Stendel, Hotel Surya International, Hotel Three Roses, Hunder Resort, Ibex, Imperial Eco Cottage, Jeevanam Villa, Kanishka, Karma Inn, Kidar, Ladakh Heaven, Ladakh Himalayan Retreat, Ladakh Inn, Ladakh Retreat, Ladakh Summer Camp, Ladakh Summer Camp - Pangong, Lankar Resort, Layul Palace, Lehchen, Lotus Eco Resort, Manali Heights, Maryul, Monalisa Camp, Mystic Pangong Camp, Mystique Meadows Camp, Mystique Meadows Earth Homes, Norling Camp, Norling Camp (Deluxe Camp), Norling Camp (Standard Tent), Nubra Delight Camp, Nubra Eco Lodge (Guest Room), Nubra Summer Camp, Oasis Villa, Padma, Pangong Delight Camp, Pangong Holiday Cottage, Pangong Inn (Deluxe Room), Pangong Inn (Standard Room), Paradise North Camp, Paul Guest House, Pristine Inn, Ratna Residency, Reeyork House, Retreat Cottage Manali, Royal Heritage, Royal Heritage Resort, Royal Park Resort, Royal Plaza, Sangaylay Palace, Sangto Villa, Ser Bhum Tso Resort, Serenity Resort, Shaolin Guest House, Silk Route, Spic N Span, The Buddha Camp, The Himalaya, The Ladakh, The Maitreya, Togochey, Tsomoriri Camp & Resort, Vajra Villa, WH Lharisa, Water Mark Camp, Yak Camp or similar
Policies
Most Important:- ** Below 2 yrs child is not recommendable for Ladakh** ** Do not take Alcohol on First Day of Arrival** ** Any Heart, Blood Pressure, Asthma Patients or any other critical illness suffering patient are not recommended to Ladakh or you can check with your doctor before travelling.** **Once hotel's confirmation will be shared, no further changes will be acceptable in Hotel Bookings.**
1. Above rates are subject to availability.
2. Cancellation charges as per company policy.
3. The above rates are subject to change in case of travel during the peak season
4. In case we are not able to provide the same hotels as mentioned, then we shall provide similar alternate properties, change in the cost if any will be advised
5. In case of Political Unrest, bad weather or sudden breakdown of the vessel we may shift guest to alternative Govt. ferry and no refund will be entertained in that situation.
6. Our Executive may change your itinerary depending on the weather condition and availability of ferry and same will be updated to you daily basis.
Reviews
No reviews