10 days / 9 nights
Soft Adventure of Bali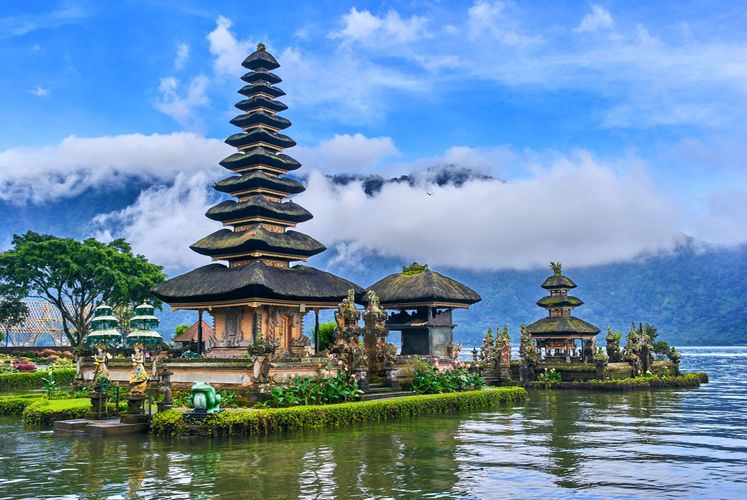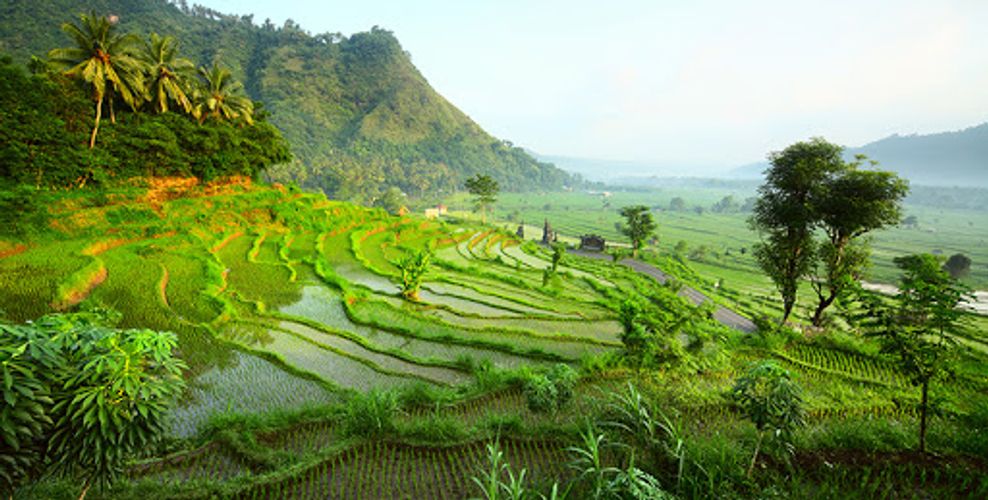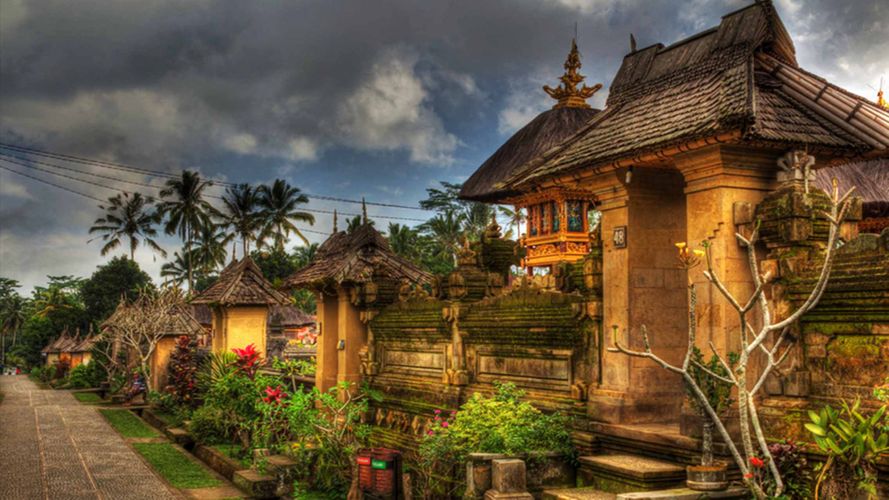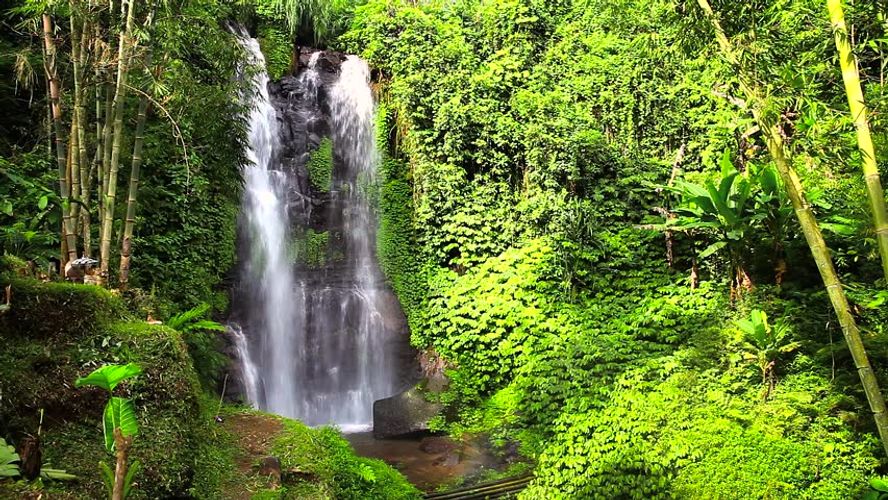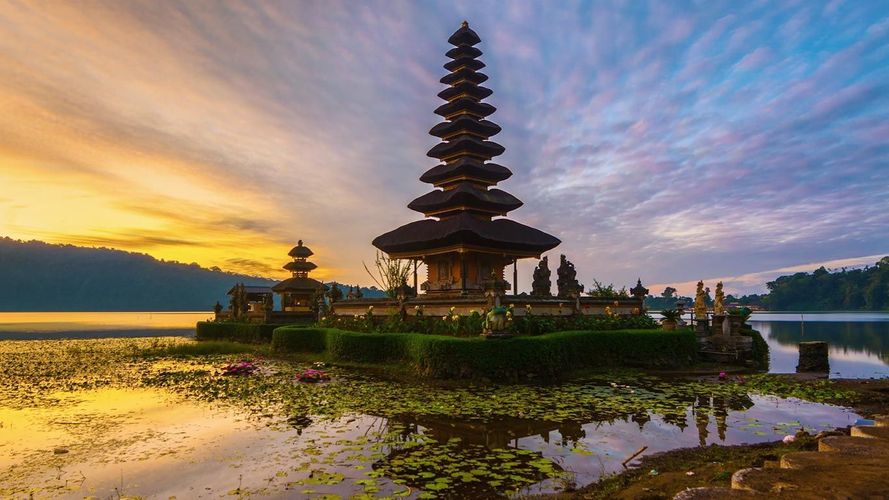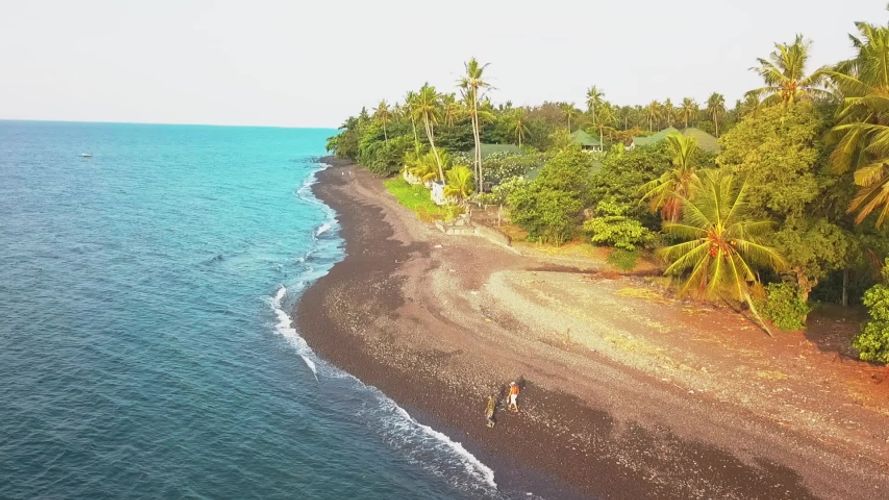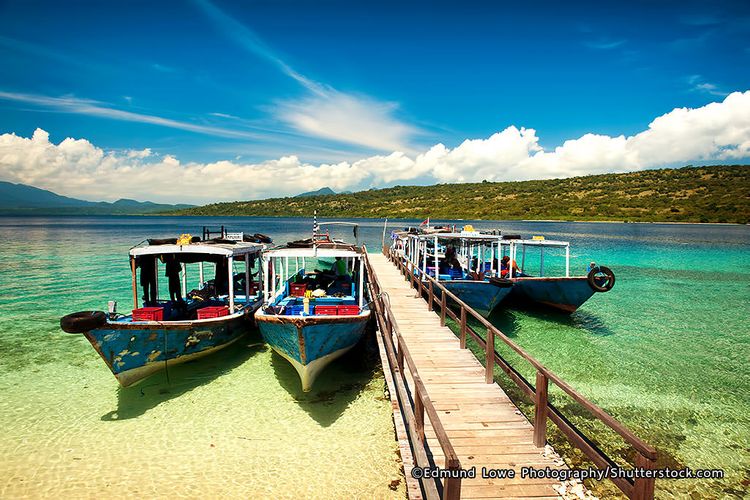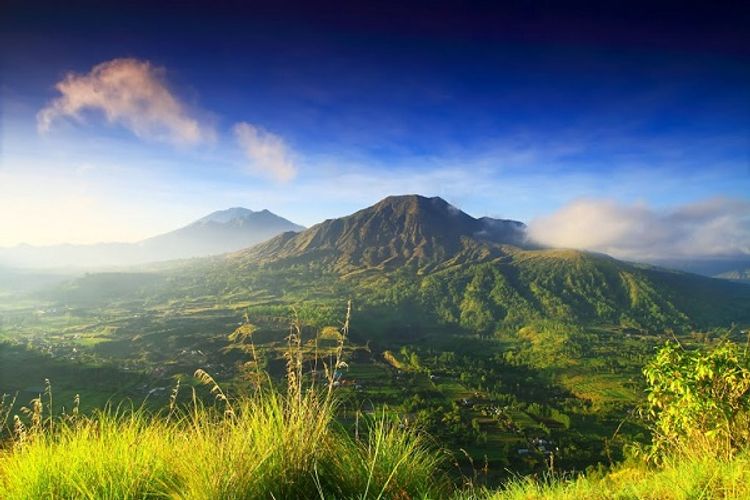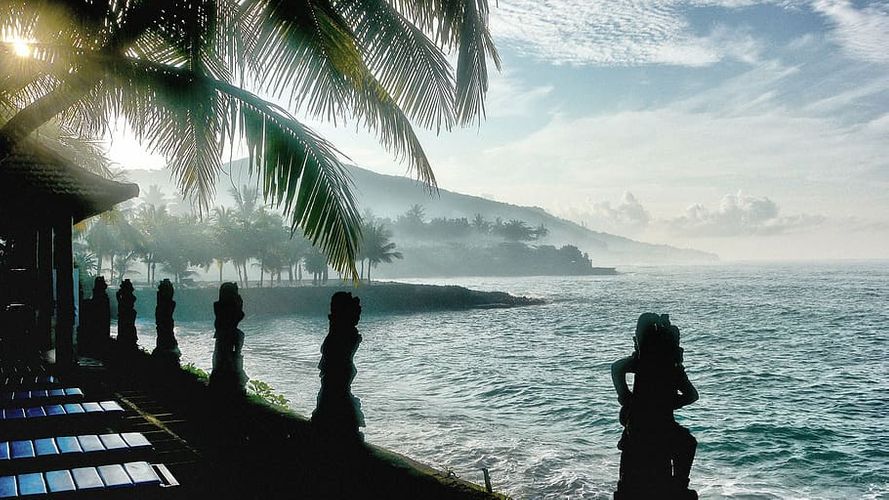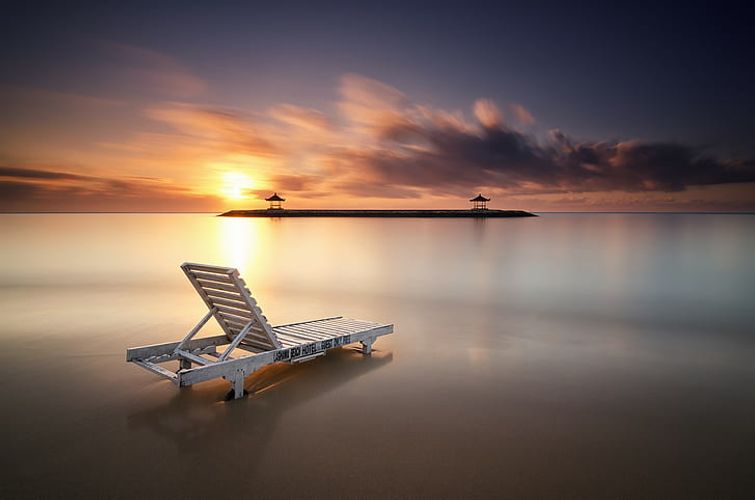 Inclusions
Themes
Snapshot
This 10-day adventure takes you around the beautiful island of Bali. Discover Balinese culture and its sights and sounds as you cruise around the island for a day in a VW convertible, cycle through remote villages, snorkel in pristine waters, trek through the jungle, take a boat trip and even see an active volcano. Experience the Balinese lifestyle up close through cultural performances and savour the distinct flavours of the local cuisine. A Balinese trip of a lifetime!
Inclusions
English-speaking guide and cycling guide on day 4 (2 hours). Airport transfers (Air-conditioned vehicles). 9 nights accommodation (9 days with breakfast included and 7 days with lunch included). Tickets Air-conditioned transportation Departure airport transfer Arrival airport transfer
Exclusions
ntrances included during the multi-day tour: Vintage car drive through scenic roads of Ubud, Petulu village tour, Tampak Siring water temple, Goa Garba Temple, Goa Gajah, Guliang Kawan village. Balinese Kecak dance performance two-hour, Cycling adventure with guide, Puri Taman Sari, Lake Bratan botanical gardens and fresh market, Munduk light hike, Short trek through the rainforest. Traditional wooden boat ride, Menjangan Island, Monsoon forest walk, Trek through the mangrove forest and White water rafting. Air Tickets (International / Domestic) Visa and Insurance Suggested optional activities/ tours if any. Gratuities Airport taxes Any meals / snacks other than mentioned in the itinerary Camera Fee and any other entertainment charges Tips of any kind – Guides, Driver, Cruise Crew, etc. Portages at airport Personal Expenses such as Laundry, Telephone etc Beverages of any kind Any Item do not mentioned above
Itinerary
Day 1
ARRIVAL DENPASAR – PETULU – UBUD (50 km – 2 hrs)
Arrive at Ngurah Rai International Airport in Denpasar, the capital of Bali, commonly referred to as 'the island of 1,000 temples.' Begin your Balinese adventure with a comfortable transfer towards Ubud. This charming village is well-known as Bali's art centre, also geographically located in the centre of the island, and is home to many famous artists, both native and foreign. Check in at your hotel and get ready for a memorable experience. Late in the afternoon, we visit Petulu, a place famed for hosting the white herons. These interesting creatures nest along the roads throughout the village. Afterwards, head back to Ubud to enjoy a mesmerising sunset and the town's enticing evening atmosphere, before returning to your hotel.
Day 2
UBUD AND A VINTAGE CAR ADVENTURE (60 km – 3 hrs)
Have a delicious breakfast at the hotel and then begin an unforgettable adventure exploring Ubud and its beautiful surroundings while driving a stunning vintage car. Drive through the scenic roads of Ubud in an attention-grabbing classic car seldom seen here! Head to Tampak Siring via Keliki Sebali, a beautiful village located on the northern part of Ubud. Along the way, discover the magnificent view of lush rice fields. Continue to Tampak Siring to visit its beautiful water temple, famous for its holy water that Balinese worshipers have been drawn to for more than 1,000 years. You will find a bathing pool with natural spring water and archetype designs in the old Balinese style. Next, we make our way to the rarely visited ancient relic of Goa Garba Temple, situated on a steep cliff on the banks of the River Pakerisan. If you are a spiritualist, you can easily feel the vibration of the magical power of this old cave. Afterwards, a tasty lunch is served at a local restaurant. Then, visit Goa Gajah, known as The Elephant Cave, a significant Hindu archaeological site, where you can admire a mysterious cave relic and an ancient bathing pool set amid green rice paddies. The menacing entrance to Goa Gajah looks like the mouth of a demon, suggesting that you are entering an underworld as you venture inside through the darkness. Head back to Ubud and stroll its beautifully arranged streets before returning to your hotel. Overnight in Ubud on a half-board basis (breakfast + lunch).
Day 3
UBUD – BALINESE FARM – PENGLIPURAN – UBUD (75 km – 4 hrs)
Wake up early, meet your professional local guide and transfer to Guliang Kawan village, located in central Bali. Receive a warm welcome from the villagers and savour a simple Balinese breakfast served with coffee or tea. Next, enjoy a rural activity that allows you to experience the life of a working farmer in the rice fields! Depending on the season, you will learn how to plant, transplant or harvest rice. You also have the opportunity to learn more about Subak, the Balinese traditional irrigation system that is a UNESCO-acknowledged way of sustainable farming. Additionally, you may visit a local elementary school and observe the local teaching methods. A delicious lunch will be served in a hut with views of the rice fields. After lunch, visit Penglipuran, a traditional village that still preserves the traditional Balinese house architecture. Admire the typical Balinese entrances that stand in a row on both sides of the village road and then transfer back to your hotel, having the rest of the afternoon free at leisure. In the early evening, your guide is ready to take you to an epic Balinese Kecak dance performance. Enjoy the impressive show that tells the story of an epic love tale, and then return to your hotel. Overnight in Ubud on a half-board basis (breakfast + lunch).
Day 4
UBUD – BONGKASA VILLAGE – BEDUGUL – MUNDUK (95 km – 4 hrs)
After a tasty breakfast, your private tour guide will pick you up from the hotel lobby and transfer you to Bongkasa village, in Abiansemal. Here, hop on your bike and get ready to explore the peaceful surroundings, not before attending a safety briefing conducted by your professional cycling guide with a description of the route and a demonstration on how to use the bike's gear and brakes. Enjoy a fascinating two-hour cycling adventure through untouched rice terraces and villages dotted with traditional houses and temples. Stop to meet friendly locals, take photos of scenic landscapes and learn about the local culture. At the finishing point, the vehicle is waiting to take you to Puri Taman Sari, a traditional Balinese compound owned by a member of the royal family of Mengwi. Begin this new adventure with a traditional lunch inside a Balinese compound. Then continue with visiting Bedugul, a pleasant mountain village on Lake Bratan. Explore its botanical gardens and fresh market before heading to northern Bali to reach the cool mountainous resort of Munduk. Arrive at your destination after passing by the beautiful twin lakes of Buyan and Tamblingan. Check-in and enjoy the rest of the day at leisure. Overnight in Munduk on a half-board basis (breakfast + lunch).
Day 5
MUNDUK – PEMUTERAN (70 km – 4 hrs)
Indulge in a delightful breakfast at the hotel. Then, begin exploring Munduk with a light hike, heading back to the twin lakes Buyan and Tamblingan, where you have the chance to enjoy a short trek through the rainforest. The narrow path will take you to the rim of the lake, after seeing interesting plantations and catching a glimpse of the heritage of Balinese medicinal plants. Reach the lakeside, hop on a traditional wooden boat to cross the two mesmerising lakes. After the relaxing boat trip, we drive back to your hotel in Munduk to freshen up and enjoy a tasty lunch. Then, your trip continues heading to your hotel in Pemuteran. The rest of the day is free at leisure. Overnight in Pemuteran on a half-board basis (breakfast + lunch).
Day 6
PEMUTERAN – MENJANGAN ISLAND – PEMUTERAN (30 km – 2 hrs)
Leave the hotel in the morning, after a delicious breakfast. Hop on a traditional wooden boat that will get you to Menjangan Island. Enjoy the crystal-clear waters and explore the aquatic diversity of western Bali. You have the chance to see turtles, intricate coral gardens, eels, sharks, and other interesting marine species. If you feel adventurous, you can jump in and snorkel in the pristine waters as we make our way to Menjangan Island. Once on the island, explore the quiet beaches and the jungle or continue your water adventure swimming and snorkelling. A picnic lunch will be served before heading back to your hotel. Enjoy the rest of the day free at leisure to relax or explore the tranquil surroundings. Overnight in Pemuteran on a half-board basis (breakfast + lunch).
Day 7
PEMUTERAN – WEST BALI NATIONAL PARK – KINTAMANI – CANDIDASA (160 km – 6 hrs)
Enjoy breakfast at the hotel before begining a new adventure exploring the West Bali National Park. Reach the complex of Jayaprana and Layonsari temple, a place that praises the everlasting love story of the couple. Then walk to the monsoon forest to explore the jungle. Learn about medicinal leaves and admire some of the best panoramic views of the island. Cross a small river where water only flows during the rainy season. Keep your eyes wide open looking for wild animals like monitor lizards, wild chickens, a variety of birds and monkeys. Explore the mangrove forest and then hop in your vechicle and head towards Kintamani, the highlight of the day, to enjoy the magnificent view from the top of the still-active Mount Batur volcano. Lunch will be served at a panoramic restaurant facing the volcano In the afternoon, continue to the east coast of Bali, reaching your hotel in Candidasa. Overnight in Candidasa on a half-board basis (breakfast + lunch).
Day 8
CANDIDASA – WHITE-WATER RAFTING – BESAKIH – SANUR (90 km – 5 hrs)
Start your day with breakfast at the hotel. Today is a day full of fun and excitement! Rafting is one of Bali's most popular adventure activities and today you have to chance to participate. Transfer to Rendang, where you will receive a briefing from your experienced local guides, as well as the safety outfit and equipment. Then, walk along the valley, before getting into an inflatable raft with your guide and fellow rafters, to enjoy the scenery on the quiet stretches of the river as well as some exhilarating white-water rapids. This unforgettable 14 km-long rafting adventure is completed by the dramatic and spectacular waterfalls with rain forest backdrops. Once you reach the finish point, a delicious Indonesian buffet lunch will be served. Next, we head to the Mother temple, Besakih, located on the slopes of Mount Agung, Bali's highest volcano. Besakih is the largest temple complex and considered the most important and holiest temple for the Hindu religion in Bali. At the end of the day, transfer to Sanur, a beautiful beach side town on Bali's east coast popular for its beaches, culture, and laid-back atmosphere. Expansive white sands hug the coast and the stunning morning sunrise will take your breath away. Check in at your hotel and enjoy the rest of the day free at leisure.
Savour breakfast at the hotel. Enjoy your day at leisure relaxing at the hotel, exploring the surroundings on your own or joining an optional tour. Overnight in Sanur on a bed-and-breakfast basis
Day 10
DEPART SANUR (15 km – 30 min)
Have a tasty breakfast at the hotel and get ready for your transfer to the Denpasar airport for your flight back home or on to your next destination. Breakfast included.
Accomodations
2 STAR
Puri Lumbung Cottage or similar or similar
3 STAR
Radha Phala or similar, Taksu Sanur or similar, Taman Sari Bali or similar or similar
4 STAR
Munduk Moding Plantation or similar, Naya Gawana or similar, Puri Bagus Candidasa or similar, Rama Candidasa or similar or similar
5 STAR
Desa Visesa or similar, Sudamala or similar or similar
Policies
Guide options Guide type: Guide Group type: Private Requirements Please, fill in the fields with full names of all clients and answer question in which the Id card or Passport details of all members of the reservation are requested. Flight details needed in order to confirm transfers. This tour includes a reasonable amount of walking. Please ensure you wear comfortable shoes. Sunscreen. This route/ activity is moderately arduous. Good physical condition is needed
Reviews
No reviews