9 days / 8 nights
Nubian Discovery Tour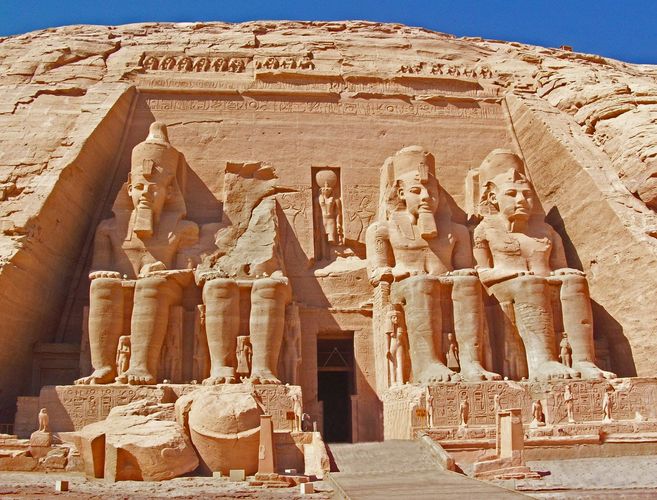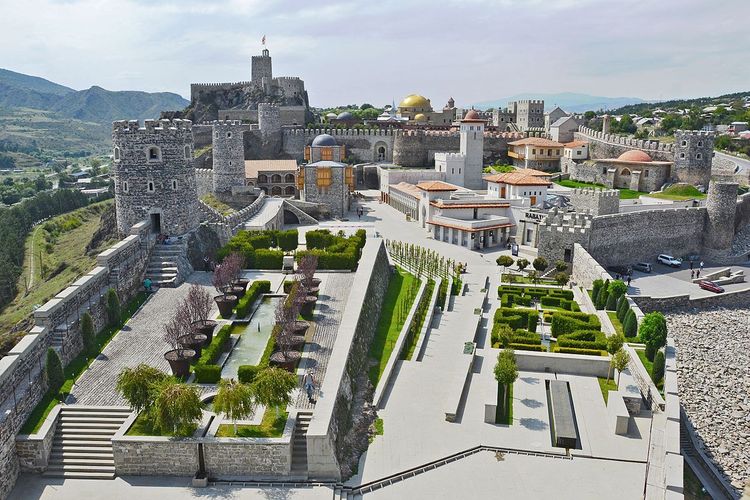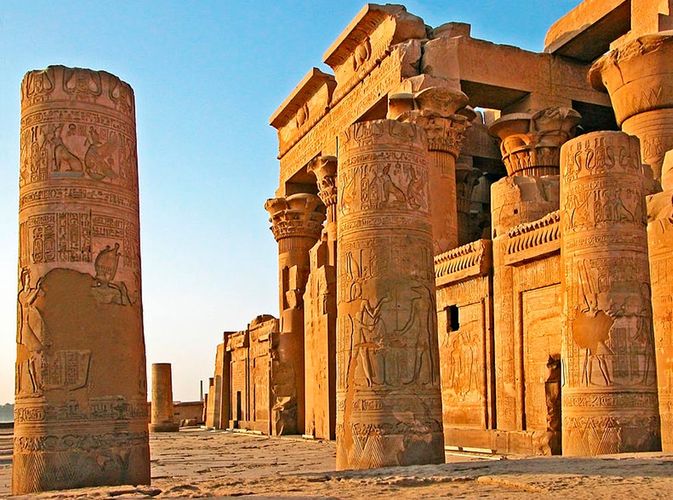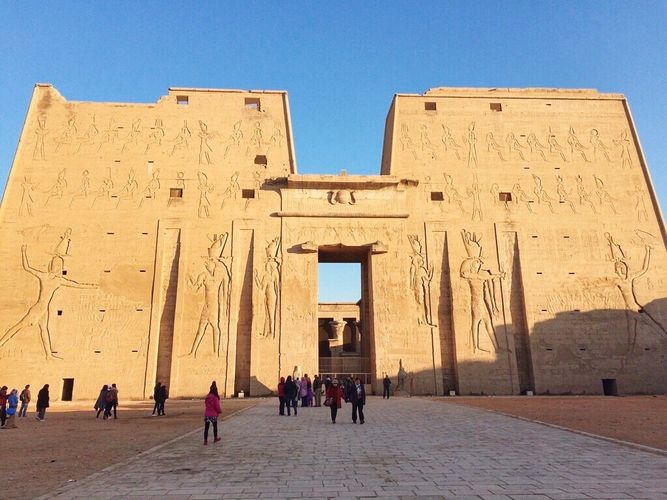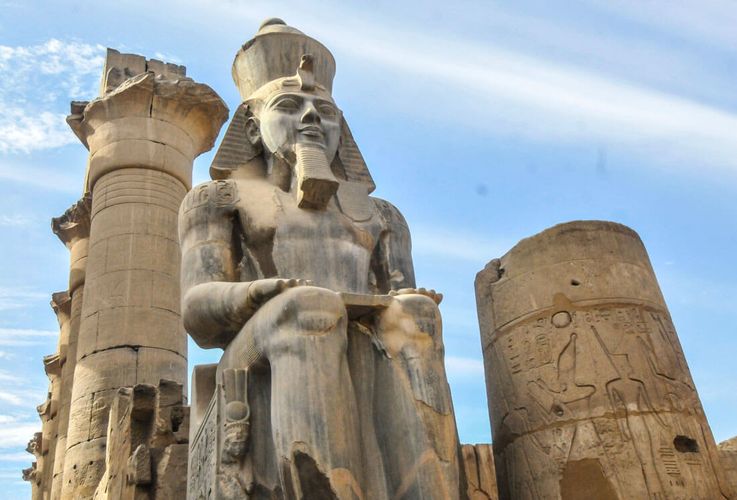 Inclusions
Themes
Snapshot
Aswan - Nubian Village (Lunch) Cairo - Egyptian Museum Cairo - Giza Pyramids - UNESCO Heritage site Cairo - Khan el-Khalili Bazaar Cairo - The Sphinx Felucca Sailing Luxor - Karnak Temple Luxor - Queen Hatshepsut Temple Luxor - Valley of the Kings - Tutankhamen's Tomb (Optional) Aswan - Temple of Philae Cairo - Egyptian Museum - Royal Mummy Room (Optional) Cairo - Great Pyramid of Khufu (Cheops) Cairo - Old City Historial Areas - UNESCO Heritage site Edfu Temple of Horus Luxor - Colossi of Memnon Luxor - Medinat Habu Luxor - Valley of the Kings Luxor Temple
Inclusions
Inbound Transfer - Cairo Cairo International Airport (CAI) Outbound Transfer - Cairo Cairo International Airport (CAI) Professional English-speaking tour guide/ Egyptologist for all sightseeing tours Transportation in a fully air-conditioned, non-smoking vehicle Overnight sleeper train - Cairo to Aswan Overnight sleeper train - Luxor to Cairo Tips except driver, guide and felucca crew
8 nights - accommodation.
- 1 night5 starCairoLe Meridien Pyramids
- 1 nightSleeper Train CabinBetween Cairo
- AswanSleeper Train
- 1 night5 starAswanHelnan Hotel
- 1 nightFeluccaOn the NileFelucca
- 2 nights5 starLuxorSteigenberger Nile Palace Hotel
- 1 nightSleeper Train CabinBetween Luxor
- CairoSleeper Train
- 1 night5 starCairoLe Meridien Pyramids
8 Breakfasts, 2 Lunches, 3 Dinners
Exclusions
Visas, border or port taxes Hotel gala dinners (if charged by the hotels on 24 & 31 Dec, see 'Notes' section) Egypt Tipping kitty (allow US$45) Suggested optional activities Entrance fees Compulsory Travel Insurance
Itinerary
Welcome to Egypt! Upon arrival our staff will meet you at the airport, assist you with obtaining your visa and luggage, and then transfer you to your hotel close to the Pyramids for the start of your trip. They will help you settle in, introduce you to the local area, and explain tomorrow's arrangements. The rest of the day is free. If you arrive early you may like to take an evening dinner cruise on the Nile, or enjoy a spectacular sound and light show at the pyramids (both available to book locally on arrival). Overnight Cairo
Day 2
Pyramids, Sphinx & Museum
Our tour of Egypt begins with a trip to the Egyptian Museum in central Cairo. Home to the fantastic Tutankhamun exhibit, the museum hosts a huge number of other ancient Egyptian artefacts. One of our local Egyptologist guides will be accompanying you on this and all of your other sightseeing tours, and you'll find them a wealth of knowledge and full of enthusiasm about Egyptian history, and their country in general. Following on from the museum we then head to Giza on the outskirts of Cairo to visit the Sphinx and the three great pyramids of Egypt. The Great Pyramid of Khufu (Cheops), an awesome man-made structure constructed of giant stone blocks, together with the smaller pyramids of Khafre (Chephern) and Menkaure (Mycerinus), the majestic sight of these enormous structures rising out of the desert is a breathtaking spectacle. You will have the opportunity to climb down right inside the pyramids if you wish, though your guide cannot accompany you (a limited number of tickets are available for the Great Pyramid). This evening we transfer to the station for the overnight sleeper train to Aswan (approx. 12 hours). Overnight Between Cairo - Aswan
Day 3
Aswan, Nubian Village & Philae Temple
This morning we arrive in Aswan and transfer to our hotel overlooking the Nile which is at its most picturesque here, with cascading rapids, lush green islands, and feluccas sailing to and fro. Aswan itself is a melting pot of African and Middle Eastern cultures, most easily experienced by wandering through the busy markets. Many descendants of the Nubian people still live here and we'll visit a local Nubian village to see their colourful houses, simple way of life and to enjoy a traditional lunch. Our tour in Aswan continues this afternoon with a visit the Temple of Philae, a beautiful island complex dedicated to Isis and reclaimed from the rising waters of Lake Nasser, which we reach by a scenic boat ride. The rest of the day is free. An option is also available to take a camel ride through the sands on the far bank of the Nile to St. Simeon's monastery. If you've chosen the Abu Simbel option then head to bed early this evening to be ready for a very early start tomorrow morning. Overnight Aswan
Day 4
Abu Simbel option. Nile Felucca Cruise
This morning we have the option of taking an early start for the drive to the UNESCO world heritage site at Abu Simbel. These amazing temples built by Ramses II are one of Egypt's main highlights and attractions. Those not visiting Abu Simbel can explore Aswan's markets this morning, walk up and down the Corniche on the banks of the river or visit the Nubian Museum which has a fascinating collection covering the development of the Nubian people in the region. We board our traditional Nile felucca at lunchtime to enjoy an afternoon sailing down the Nile. Floating down the Nile on a felucca is one of Egypt's most enjoyable activities and you'll be able to watch local rural Egyptian life pass you by on the banks of the river as you drift past. Our Nubian crew will sail the boat and entertain you on the way, as well as preparing meals for you. Our separate facilities boat will join with us from time to time during the day and moor up with us at night. This boat has a welcome toilet and showers on board as well as a hygienic kitchen where the crew will prepare a delicious evening meal. You sleep on the deck of the boat tonight (mattresses, blankets and mosquito nets provided). You can upgrade your upcoming felucca sailboat trip to a 3 night luxury Nile cruise, and in this case you'll spend your first night on board on Day 3 instead of in the hotel. All other touring remains the same. Overnight On the Nile
Day 5
Edfu temple & Luxor temple
After breakfast on-board we bid farewell to our felucca crew and visit the nearby temple of Edfu before continuing on north to Luxor. The town of Luxor is built on and around the ancient site of Thebes, and boasts the largest concentration of ancient ruins in the Nile Valley, if not the world. To the west of the Nile lies the City of the Dead, with its mortuary temples and rock-hewn tombs, whilst to the east lie the Temples of Luxor and Karnak. Later this evening we'll take a walking tour of the smaller Luxor Temple which is right in the middle of town and beautifully lit up at night. Overnight Luxor
Day 6
Luxor, West Bank tour, free time
We cross the Nile early this morning to begin our tour of Luxor's West Bank. Home to the Valley of the Kings, the dusty tombs in this ancient burial site are still revealing their secrets today and so it remains one of the most important archaeological sites in the world. Our tour includes several of these Pharaonic tombs, as well as the temples of Queen Hatchepsut and Medinat Habu, and the huge Colossi of Memnon. A spectacular hot air balloon flight over the west bank of the Nile is available this morning (expect an early start to catch sunrise as the balloon rises). Your afternoon is then free to relax and enjoy the facilities of your 5-star hotel on the banks of the Nile. You can also explore Luxor further, do some shopping or browsing in the market, visit the mummification museum or enjoy a felucca trip to nearby Banana Island. Additional sightseeing is also available if you'd like an even more in depth exploration of Egyptian history. For example, the Rammesseum, Workers Village and Valley of the Queens on the west bank of the Nile are all worth a visit. Your tour guide will be happy to arrange any extra visits for you (an extra cost will apply to cover transport, entrances and the guide's services). Overnight Luxor
Day 7
Luxor, Karnak temple
Your morning is free today and you can enjoy a welcome lie in after several early starts. After lunch we'll tour the huge temple complex at Karnak, once the religious centre of Thebes and Upper Egypt. It was linked to Luxor by an extensive avenue, lined with sphinxes, and the whole complex was in turn linked to the Nile via a canal through which moved the sacred boats of the god Amun. Entering through a smaller sphinx-lined avenue, built by Ramesses II, you come to the immense pylon entrance. Inside the huge Courtyard are three chapels dedicated to the gods Amun, Khous and Mut. The remarkable Hypostyle Hall has 134 towering columns, each carved with scenes of gods and pharaohs, and hieroglyphic inscriptions adorn the walls. Later this evening we transfer to the station for the overnight sleeper train back to Cairo (approx. 9 hours). Overnight Between Luxor - Cairo
Day 8
Cairo, Khan-el-Khalili bazaar
We arrive back into Cairo this morning and transfer to our hotel. Most of the day is then free to explore Cairo. You may take an optional tour. These include a city tour in Cairo which visits Coptic Cairo, the Citadel and Mohamed Ali Mosque, or a half day tour to Saqqara, Dashour and Memphis to learn more about the history and evolution of pyramid building. Another full day option further afield includes a trip into the desert outside Cairo to see the World Heritage Site of the Valley of the Whales at Wadi Rayan. In the late afternoon we take a guided walk through the back streets and bazaars in central Cairo. We'll walk through the huge Bab al-Futuh gateway and explore streets dedicated to metalwork, spices, pottery, fabric, jewelery and anything else you can imagine as we gradually enter the more touristy Khan-el-Khalili bazaar. We'll have time for a break to try some tea and a shisha pipe and perhaps enjoy an early dinner of Egypt's unofficial national dish, Kushari. Overnight Cairo
Your time is free today for some last minute sightseeing or shopping until we transfer you to the airport for your departure flight.
Accomodations
1 STAR
Cairo: Any 3*/4*/5* Hotel or Accommodation (Optional), Felucca, Hotel to be Advised, Sleeper Train Cabin between Cairo and Aswan, Sleeper Train Cabin between Luxor and Cairo, Steigenberger Nile Palace Hotel or similar
Policies
Please Note: 1. Group Size : Minimum Group Size of 2. 2. Age : Minimum Age of 8. Whilst there is no Maximum Age set it is assumed the customer is fit enough to take part in the activity or tour. Health documents may be requested. 3. Single travellers are obliged to pay Single Supplement and will have the hotel room to themselves. 4. Hotel Gala Dinners - Many of Egypt's hotels and Nile cruise boats arrange a very special gala dinner with entertainment in the evening on Christmas Eve and New Year's Eve. Payment for these is often optional on Christmas Eve (24 Dec) but may be compulsory on New Year's Eve (31 Dec), whether you attend or not. Prices can range from around US$50 to over US$150 per person. Final decisions on prices and whether dinners are compulsory are made relatively close to the time. We aim to always select hotels that make their Gala Dinners optional, though this is is not always possible. Gala dinner prices are therefore not included in our tour prices, but will be added to your booking if they become required. More information is available on request. 5. Child Discount : Age 8 - 11 sharing room with 2 full paying adults pays 25% and child will have a fold up bed.
Reviews
No reviews