7 days / 6 nights
Nepal Tour 06 Nights 07 Days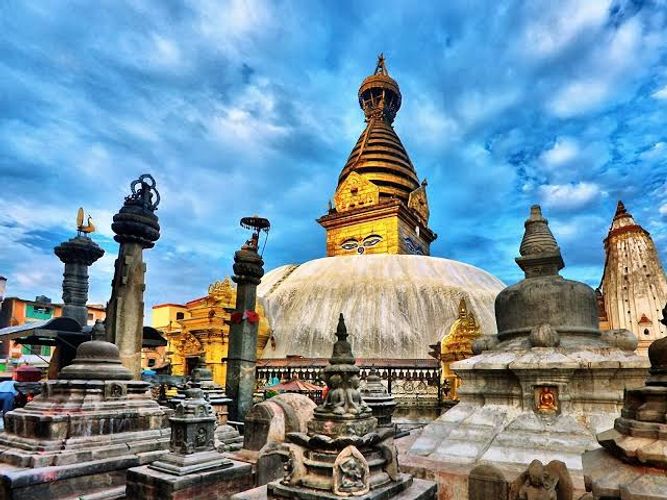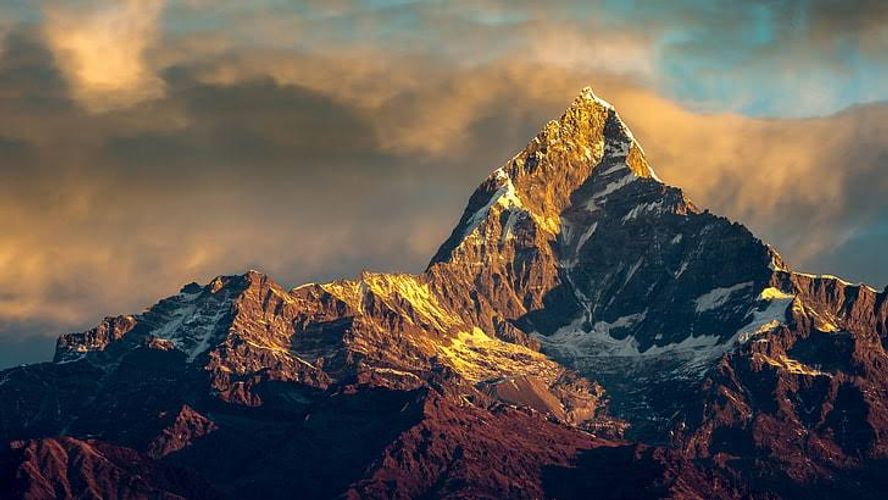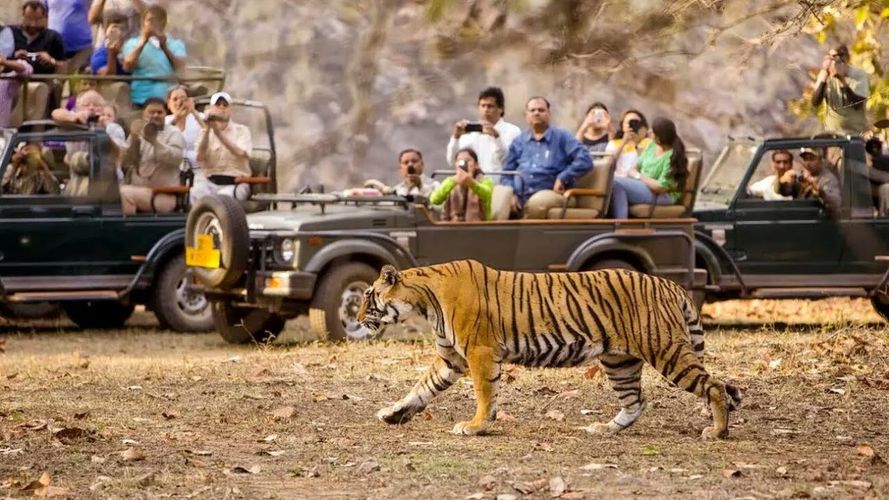 Inclusions
Themes
Snapshot
Visit the Pashupatinath Temple,
Bouddhanath Stupa,
Swayambhunath Stupa,
Kathmandu Durbar Square,
Bindabashini Temple,
Barahi Temple,
Devi's Fall,
Gupteswar Cave.
Inclusions
Airport Pick up & Drop Transportation by private vehicle.
Three Nights accommodation in Kathmandu
Two nights accommodation in Pokhara
One night accommodation in Chitwan
Double or Triple sharing accommodation during the trips
Full board and chitwan activities in chitwan as per itinerary.
Kathmandu and Pokhara Breakfast, lunch or Dinner as a itinerary.
All sightseeing transport by private vehicle
Kathmandu-Pokhara- Chitwan- Kathmandu by private transport
Government Tax
Exclusions
Entrance/Monument fees.
Manakamana ticket
Mountain flight ticket
Lunch or dinner in Kathmandu, Pokhara
All kind drinks (Alcoholic, hot and cold drinks).
Expenses incurred due to mishaps, landslide, strikes, political unrest etc. in such case extra will be charged as per actual.
Any others expenses which are not mentioned on Our cost include section
Itinerary
Welcome to Nepal. You will meet & greet by representative at airport and transfer to your hotel. After the arrival, we will give briefing about your trip. If you have any questions or doubts about your trip should be asked and clarified at this time.Overnight stay at Kathmandu.
Day 2
Kathmandu Sightseeing
In the morning going on a mountain flight which is optional (Price is INR 7200 PP). This is one of the best ways to observe the snow capped peaks of the Himalayan range. The flight is operated at a time period between 6.30:00 am to 9.30:00 am. After breakfast, we start an interesting
tour around Kathmandu city. Escorting by an English speaking guide (we can provide any language speaking guide on your request), try to give them a full taste of our culture, heritage and local people. In our sightseeing tour we go to Pashupatinath, Bouddhanath Stupa, Swayambhunath Stupa

and Kathmandu Durbar Squire.
Pashupatinath Temple: Dedicated to Lord Shiva, this is Nepal's most sacred Hindu shrine and one of the subcontinent's great Shiva sites. The supreme holiness of the site stems from the Shiva linga enshrined in its main temple. It expresses the very essence of Hinduism as pilgrims, priests, devotes, temples, ashrams, images, inscriptions and cremation ghats intermingle with the rituals of daily life, all sprawled along the banks of the sacred Bagmati River. The temple's origins are obscure. An inscription here dates from 477 AD, but the shrine may have stood there for 1000 years before that.
Bouddhanath Stupa: This great stupa is one of Nepal's most distinctive monuments and one of the most important Buddhist sites in Nepal. With a diameter of over 100 meters, it is amongst the largest stupas in the world. There are a number of legends accounting for the stupa's construction, but it is generally believed to date from the 5th century. All stupas contain holy relics and Bouddha is said to contain the remains of the past Buddha Kasyapa.
Swayambhunath Stupa: 6.5 kilometers west of Kathmandu, this great temple is just on the outskirts of Kathmandu. No one actually knows who built it. Many believe that the Lichavis constructed it while others believe that emperor Asoka had already visited it in the 3rd century. The Swayambhunath complex consists of a giant Stupa, a large ensemble of shrines and temples, and also includes a Tibetan monastery, a museum and a library. This site has two access points: a long stairway, claimed to have 365 steps, leading directly to the main platform of the temple, which is from the top of the hill to the east; and a car road around the hill from the south leading to the southwest entrance. The first sight on reaching the top of the stairway is the Vajra.
Kathmandu Durbar Square:
Kathmandu's number one tourist attraction swarms with life. Though a few of the square's 50-plus monuments date from the 12th century, most are from the time of the Malla Kings. Probably the most famous building here is the Kumari Bahal, a building richly decorated with beautiful woodcarvings, which is home to the Royal Kumari, the Living Goddess and a manifestation of the great goddess Durga. An intriguing piece here is the 17th century stone inscription set into the wall of the palace with writings in 15 languages. The Durbar square, protected as an UNESCO world Heritage site, is the social, religious and urban focal point of the city. There are also museums inside the palace building. In Evening leisure, overnight stay at Hotel.
In Evening leisure, overnight stay at Hotel.
Day 3
Drive from Kathamndu to Manakamana and Pokhara
You have breakfast early morning and drive to Pokhara (200km), departure at 7:00 AM, approximately six hours by private vehicle. En route, you can find Manakamana temple, can visit by cable car it is a 1,302-m hill. The deity is one of the manifestations of the Hindu Goddess Bhagawati it is believed that goddess have power to fulfill wishes. It is one of the most popular pilgrimage sites in Nepal
which is not to be missed. After Manakamana Darshan continue drive to Pokhara.
You will reach Pokhara in evening. Pokhara is tourist's paradise with full of natural beauty as well as cultural heritage sites such as lakes, caves, temples of Buddhist and Hindus along with mountains. You can observe views to the north across the hills and Phewa Tal (lake) to the white peaks of the Annapurna and Dhaulagiri ranges it is most beautiful Himalayan panoramas in the world. Overnight stay at Pokhara.
Day 4
Sarangkot Sunrise Tour and Pokhara Sightseeing
Early in the morning drive to Sarangkot for sunrise tour. Sarangkot is the one of the best pace in Nepal where you can see sunrise and panoramic mountain views. After sunrise tour drive back to hotel and take Breakfast then proceed to Pokhara city sightseeing places to visit like:
Bindabashini Temple: Bindabashini is also one of the most popular temple in Pokhara. The temple is dedicated to goddess Bhagwati, another manifestation of Shakti. Bindabashini is the mother goddess who fulfills the wishes of her devotees.
Barahi Temple
:
The Barahi temple is the most important monument in Pokhara. Built almost in the center of Phewa Lake, this two-storyed pagoda is dedicated to the boar manifestation of' Ajima, the protesters deity representing- the
female force Shakti. Devotees can be seen, especially on Saturdays, carrying male animals and fowl across the lake to be sacrificed to the deity.
Devi's Fall: Locally known as the Patale Chhango (Hell's Fall). Devi's Fall (also known as Devin's and David's) is a lovely waterfall lying about two km south-west of the Pokhara airport on the Siddhartha Highway. Legend has it that a trekker (Devin, David.) was washed away by the Pardi Khola and mysteriously disappeared down into an underground passage beneath the fall.
Gupteswar Cave
:
Another cave famous for it's religious importance located in the southern end of the city, Chorepatan. This cave is a sacred and natural cave; there is temple of Load Shiva.
In evening leisure, overnight stay at Hotel.
Day 5
Drive from Pokhara to Chitwan
You have breakfast being of the early morning. Then drive from Pokhara to Chitwan(Sauraha) by private vehicle which takes about 4 hours. While reach at Saurah where you can have an explore about the real nature life during the trips. Lunch will be serve at the Hotel and walk about the corner & you will have the Elephant safri in the jungle to see the onhorn rhino as well as many other things during the safari. Evening you will Dinner and see Tharu culture dance. Overnight stay in hotel.
Day 6
Drive from Chitwan to Kathmandu
Morning you will visit elephant breeding center and have breakfast then drive back to Kathmandu by private vehicle to Kathmandu Hotel. Twin sharing accommodation in the Hotel.
After breakfast you will have some free time until the time to leave the international airport for your final departure.
Accomodations
1 STAR
Chitwan : Any 3*/4*/5* Hotel or Accommodation (Optional), Kathmandu : Any 3*/4*/5* Hotel or Accommodation (Optional), Pokhara : Any 3*/4*/5* Hotel or Accommodation (Optional) or similar
Policies
Above rates are subject to availability.
Cancellation charges as per company policy.
The above rates are subject to change in case of travel during the festive season
In case we are not able to provide the same hotels as mentioned, then we shall provide similar alternate properties, change in the cost if any will be advised.
In case of Political Unrest, bad weather or sudden breakdown of the vessel we may shift guest to alternative govt ferry and no refund will be entertained during that situation.
Our Executive may change your itinerary depending on the weather condition and ferry availability same will be update to you daily basis.
Reviews
No reviews