4 days / 3 nights
Luxor with visits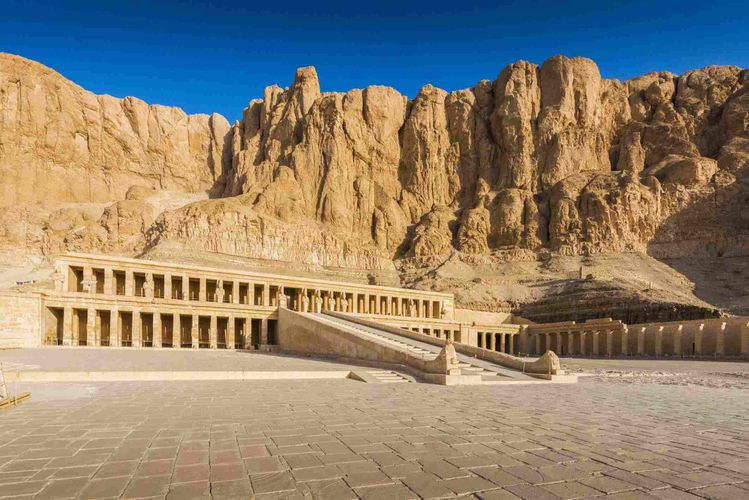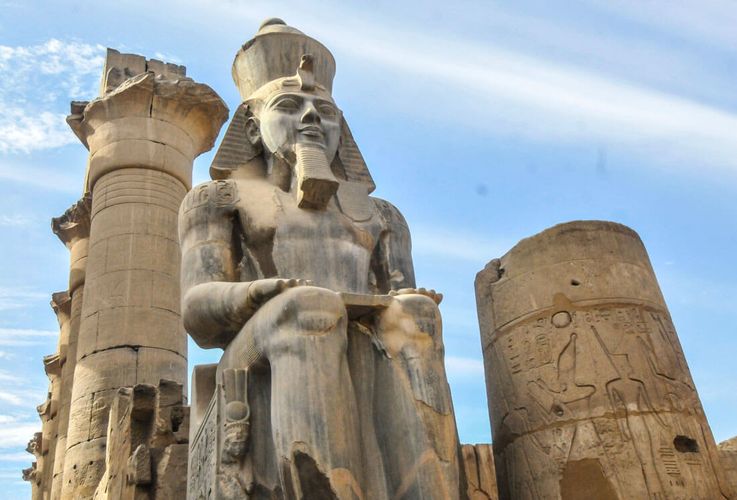 Inclusions
Themes
Snapshot
This program allows you to see the real Luxor with visits to the main attractions that made it to the UNESCO World Heritage sites. We also have selected 4* hotels and arranged airport transfers, that would make your stay truly worthwhile . Program includes visits to the Valley of kings (03 tombs), the burial places of Egypt's powerful kings; the Queen Hatshepsut (one of the most beautiful and preserved of all the temples of ancient Egypt you can find), the Colossi of Memnon (two massive stone statues of King Amenhotep the third) and Karnak temple (the largest ancient religious site known anywhere in the world) and the greatest River Nile and old civilization of Egypt.
Inclusions
Assistance on Arrival Daily Full Breakfast Hotel Accommodation on twin / double sharing basis. All tours / activities / shows as per the itinerary All entrance tickets as per itinerary All Pick up drops / transfers mentioned in the itinerary Transport in A/C car / Bus as mentioned Meals as per the itinerary / included in the itinerary
Exclusions
Air Tickets (International / Domestic) Visa and Insurance Hotel Taxes Suggested optional activities/ tours if any. Any meals / snacks other than mentioned in the itinerary Camera Fee and any other entertainment charges Tips of any kind – Guides, Driver, Cruise Crew, etc. Portages at airport Personal Expenses such as Laundry, Telephone etc Beverages of any kind
Itinerary
Arrive at Luxor International Airport, with meet and greet and airport transfer to your hotel in Luxor and assist you with hotel check in process.
After breakfast, your guide will pick you up from your hotel at 09:00hrs for a half day tour of the East Bank side of Luxor Nile River. Visit to Karnak Temple, the main place of worship on ancient history and was dedicated to the God Amon, his wife Mut and their son Khonsu. It was constructed from the beginning of the Middle Kingdom to the Graeco Roman Kingdom. The next place to visit is the Luxor Temple, built by Amunhotep III in 18th Dynasty in the New Kingdom and it was completed by Ramesses II during the 19th Dynasty. King Ramses II was the most famous king in the 19th Dynasty. He ruled Egypt for about 67 years. It was dedicated to the great god Amun-Ra, his wife Mut and their son Khonsu together representing the Theban triad. Enjoy visiting Obelisk of Ramses II in front of the 1st Pylon.
After breakfast, your guide will pick you up from your hotel at 09:00hrs for a half day tour of the West Bank side of Luxor Nile River. First stop will be a visit to the Valley of Kings, where majority of the royal tombs are situated. On arrival to the the rugged mountains of the Valley of Kings, take a brief stop at the valley's visitor center where a model of the valley and a movie about Carter's discovery of the tomb of Tutankhamun give an overview of what to expect inside the tombs themselves. There is a small electric train between the Visitors Centre and the tombs, which saves you a hot and dusty walk in exchange for a minimal fee (additional to be paid on spot). Be aware that there is little shade in the valley, and temperatures can be scorching (especially in summer). Make sure to dress coolly and bring plenty of sunscreen and water, bringing camera as photography is strictly forbidden — but a torch can help to see better inside the unlit tombs. Explore the inner rock-cut chambers and tunnels. Guides are not permitted to accompany you inside the tombs, but your guide will describe what to look for before you enter. Walk through colorful, hieroglyph-covered corridors and see painted chambers that once contained the remains of ancient Egypt's rulers. If you wish to enter the tomb of King Tutankhamun, you will need to pay an additional cost direct. Our next visit is the Temple of Hatshepsut, a vision of geometrical colonnades hewn into a cliffside. Learn about the temple's history and life of Queen Hatshepsut, Egypt's first female ruler. Stroll around the courtyards and terraces, and admire the statues and hieroglyphics that adorn them. Then, stop for photos at the Colossi of Memnon: two towering statues of the Pharaoh Amenhotep III, that once stood at his now long-gone funerary temple. Hear the stories and legends that surround the statues, and inspect the Roman-era graffiti engraved in the stone. Before your tour ends, perhaps take the opportunity to visit an alabaster factory and, if you wish, purchase some hand-cut pieces as souvenirs. Your tour finishes at your hotel.
Departing your hotel in Luxor after breakfast and hotel check out. Transfer to Luxor International Airport for final departure. Breakfast included
Accomodations
5 STAR
Hotel Mercure or Similar or similar
Policies
Above rates are subject to availability.
Cancellation charges as per company policy.
The above rates are subject to change in case of travel during the festive season
In case we are not able to provide the same hotels as mentioned, then we shall provide similar alternate properties, change in the cost if any will be advised.
In case of Political Unrest, bad weather or sudden breakdown of the vessel we may shift guest to alternative govt ferry and no refund will be entertained during that situation.
Our Executive may change your itinerary depending on the weather condition and ferry availability same will be update to you daily basis.
Note:
Language English Guide options Guide type: Guide Tips type: Included Requirements We regret that we are unable to accommodate guests with wheelchairs or mobility impairments on our tours.
Reviews
No reviews