12 days / 11 nights
Kerala Cycling PureQues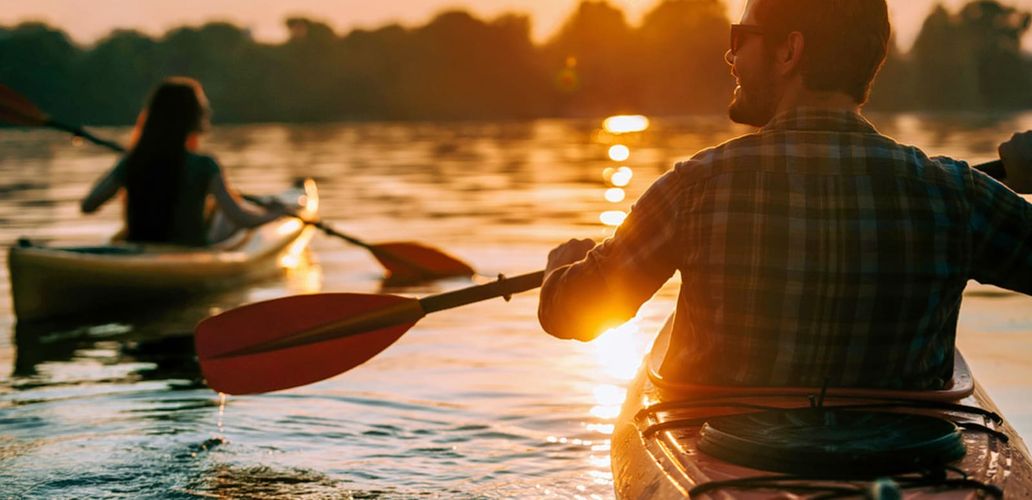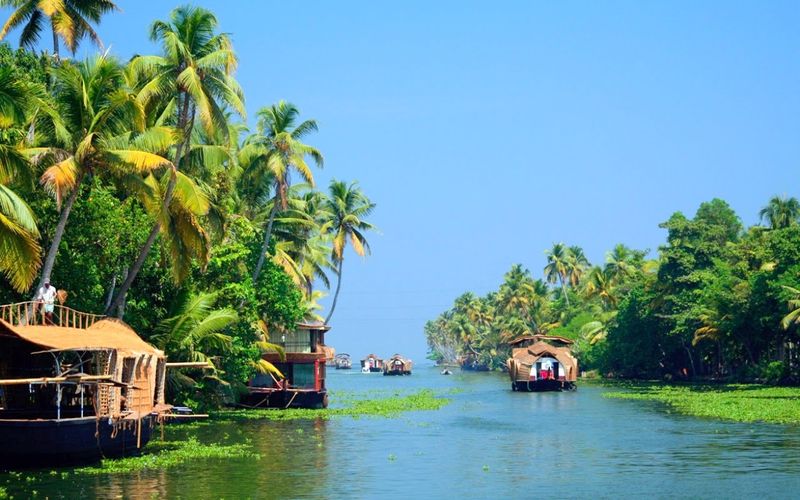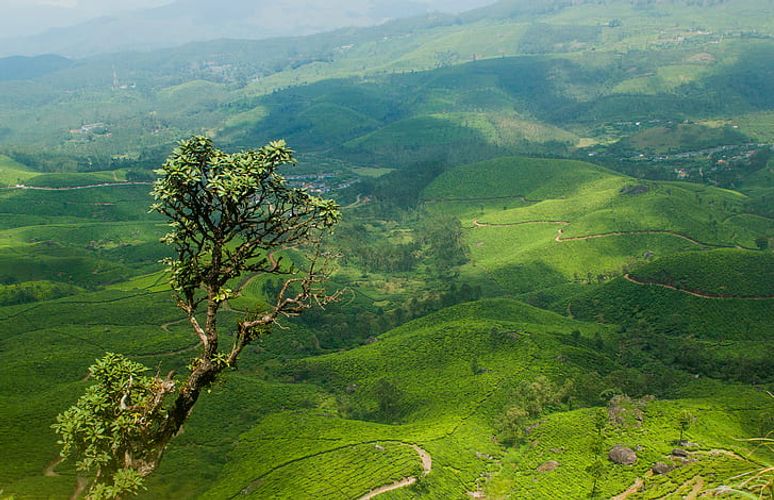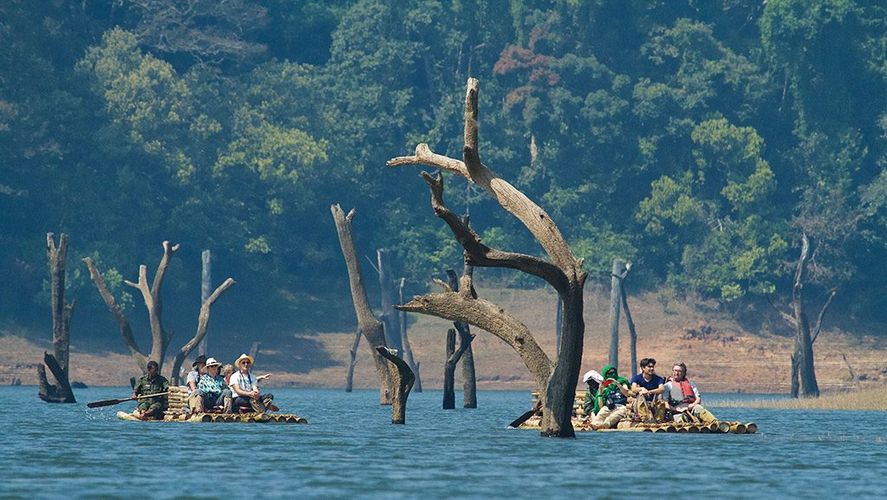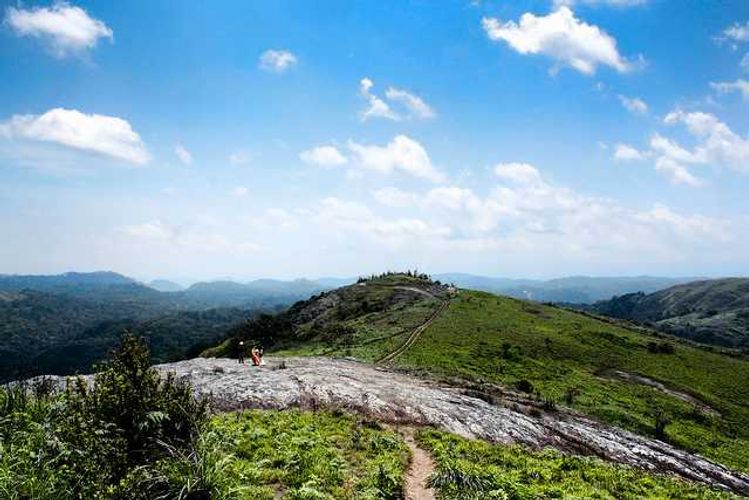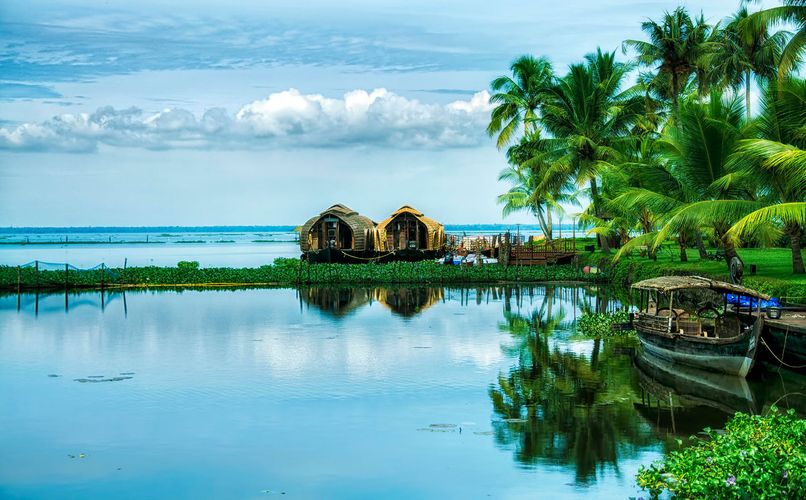 Inclusions
Themes
Snapshot
Discover the land of spices,tea and waterbodies in an active expedition with plenty of action. Kayak, cycling, and hiking in some of the most interesting and picturesque points of the area. This tour is categorized as challenging as includes 5-7 hours of sustained physicall activity and requieres good fitness level of the participants. Highlights • Cycle over five days through plantations, countryside, forest, mountains and backwaters. • Walk through natural areas and spice plantations. • Kayak on the Periyar River. • Hike to a peak in Munnar. • Indulge in cooking demonstrations of regional cuisine. • Float down the river on a sunset houseboat cruise. • Get hands on during a day with farmers.
Inclusions
Assistance on Arrival Daily Full Breakfast Hotel Accommodation on twin / double sharing basis. All tours / activities / shows as per the itinerary All entrance tickets as per itinerary All Pick up drops / transfers mentioned in the itinerary Transport in A/C car / Bus as mentioned Meals as per the itinerary / included in the itinerary
Exclusions
Air Tickets (International / Domestic) Visa and Insurance Hotel Taxes Suggested optional activities/ tours if any. Any meals / snacks other than mentioned in the itinerary Camera Fee and any other entertainment charges Tips of any kind – Guides, Driver, Cruise Crew, etc. Portages at airport Personal Expenses such as Laundry, Telephone etc Beverages of any kind
Itinerary
Day 1
Arrival Kochi (1.5 hrs - 25min).
Arrive at the Kochi International Airport where a representative awaits you outside the exit gate of the arrivals terminal, holding a placard for your convenience. Meet and transfer to your hotel for your first overnight stay Depending on your arrival time, we will take you on the first cycle trip of the surrounding area, exploring the locals' way of life. Believed to be the finest natural harbor in the world, Kochi has earned its nickname as the Queen of the Arabian Sea. You can cruise around man-made islands, with lawns sloping down to the water's edge, enjoying the oldest European settlement in India. Generations of settlers came, saw and built roots here – Chinese, Arab, Jewish, British, French, Portuguese – all adding to the cultural charm of this city. Meals included: Dinner. Overnight in Kochi
After breakfast, proceed on a half-day sightseeing tour of Kochi. We visit the Dutch Palace, the Jewish Synagogue, St. Francis Church, and drive past Dutch and Portuguese buildings. As we drive along the coastline, at the mouth of the harbor, see the famous Chinese fishing nets, a unique image to Kochi and still very much in use. In the afternoon, you will be welcomed by hosts Nimmi and Paul at their residence. Nimmi and Paul will give you a cooking demonstration with details on Indian spices and recipes. Feel free to get hands on and help them in the kitchen. A typical Kerala lunch will be served as you discuss Kochi's local life and culture with the hosts during the meal. In the evening, witness a Kathakali dance drama. During the first 40 minutes you will see the participants getting ready for the performance, applying their heavy and colorful make-up, while the guide provides details on the Kathakali tradition. Later, enjoy the entrancing dance performance. Meals included: Breakfast, lunch, dinner. Activity: 3 hrs sightseeing / 2 hrs cooking demonstration with lunch / 1.5 hrs Kathakali performance. Overnight in Kochi.
Day 3
Kochi - Thattekkad (65km- 5 hrs cycling).
After breakfast, we start off on our bicycles making the most of the cool early morning temperatures heading towards the foothills of the Western Ghats towards the lowland forests of Thattekkad. We begin outside the city limits to avoid the morning city traffic and reach the quiet countryside where the roads are mostly level. Ride through scenic countryside dotted with temples, spice gardens, paddy fields and rubber plantations. After a leisurely lunch en route, we will reach the beautiful eco-lodge on the banks of the Periyar River. Check in to your cottage tent amidst the coconut grove on the banks of the Periyar River. Each cottage is simple yet comfortable and has an en suite toilet with private balconies overlooking the river and forest on the opposite bank. The camp does not have air conditioning but provides European style closets, a shower and running hot water. Food provided will be ethnic Keralan cuisine prepared with home-grown spices. Dinner and overnight at the camp. Meals included: Breakfast, lunch, dinner. Activity: 65km- 5 hrs cycling on paved roads through countryside farmland. Overnight in Thattekkad
A day full of activities starts with a morning kayak outing on the river. Paddle upstream to a nearby village to gain the first glimpse of life in a typical spice growing village of Kerala. After lunch, walk towards interior villages, passing through rubber estates, spice plantations and paddy farms. Along the walk, you can interact with the local villagers and farmers and learn about their daily activities and the farming process. The day comes to an end with a picturesque sunset kayak on the river back to camp. Meals included: Breakfast, lunch, dinner. Activity: 2 hrs kayak / 3 hrs village & plantation walk / 1 hr sunset kayak. Overnight in Thattekkad.
Day 5
Thattekkad - Munnar (69km – 6 hrs cycling).
Today's ride passes through the narrow, winding country roads along the banks of the Periyar and through the dense low altitude forests of Neriamangalam. This is an excellent opportunity to see the numerous rubber estates, pepper plantations, cardamom estates and tea plantations, and see how the crops change as the altitude gradually rises from 655ft to 3,940ft. We make a stop at a nice location to enjoy a packed lunch. Arrive at Munnar and check in to the your hotel. Meals included: Breakfast, lunch, dinner. Activity: 69 km– 6 hrs cycling through the paved country roads with gradual elevation gain of 1 m. Overnight in Munnar.
Day 6
Munnar - Hike, Tea Plantations (3km-20 mins Transfer).
Munnar is a known hill station with majestic views and tea plantations all around. After breakfast, we drive about 3 km towards Kochi until we reach the starting point of the Letchmi Hills trail. The hike begins at an altitude of 1.420 m, walking through the tea plantations for about 30 to 40 minutes. After reaching the top of the hill, take a rest and enjoy the stunning views. Today's hike follows a ridge, hiking through grasslands, with one side a rocky mountain slope and the other side full of lush tea plantations and patches of shola forest. We stop at a suitable location to enjoy a tasty picnic lunch. Continue another hour through tea plantations to finish the trek. The highest point of this trek reaches around 1.950 m Our vehicle awaits us at the finish point that will take us back to Munnar. In the afternoon, back in Munnar, visit a tea factory to learn more about process of tea making and you can even enjoy the flavors of a freshly brewed tea here. Dinner at the hotel. Meals: Breakfast, lunch, dinner. Activity: 5 hrs trek / 1 hr tea factory visit. Overnight in Munnar.
Day 7
Munnar - Periyar (60km – 5 hrs cycling).
Today, we cycle through the tea plantations to Periyar National Park. Enjoy a downhill cycle for the first hour followed by a cycle over flat terrain. Cycle for around 60 km until we reach a nice spot to have a break and our picnic lunch. After lunch, you will be transferred by vehicle to your hotel (1hr). Dinner at the hotel. Meals included: Breakfast, lunch, dinner. Activity: 60km– 5 hrs cycling on a paved road through the plantations and forest. Overnight in Periyar.
In the morning, proceed for a guided nature walk into the surrounding forest area. During the tour you will see a variety of flora and fauna of the region. The two-hour walk provides an excellent opportunity to birdwatch, observe butterflies and other wildlife. The trails often pass through evergreen and wet deciduous forests interspersed with marshy grasslands. After lunch, continue on to visit a spice plantation. Marvel at the different varieties of spices such as cardamom, cinnamon, pepper, clove, vanilla, ginger, tea and coffee growing in their natural environment. In the evening, join a cooking demonstration by the hotels master chef where you will learn the secrets of traditional Kerala seafood cooking. Meals included: Breakfast, lunch, dinner. Activity: 2 hrs nature walk / 2 hrs plantation visit / 1 hr cooking demonstration . Overnight in Periyar
Day 9
Periyar - Vagamon (41 Km– 5 hrs cycling through the forest ).
Today, we take to the road on bike down to the foothills to a homestay tucked away in the deep interiors of Kerala, set on the banks of the Kannadipuzha River. Picnic lunch en route. Upon arrival to Vagamon, take a walk around the spice garden, growing nutmeg, cinnamon and pepper vines. Wander through the herbal gardens, visit the rubber plantation, walk through the forest across the river and visit the local village. The Thomas Falls is a few miles upstream and makes an ideal spot to take a picnic basket. Meals included: Breakfast, lunch, dinner. Activity: 41km – 5 hrs cycling through the forest / 1 hr plantation walk . Overnight in Vagamon
Day 10
Vagamon - Kumarakom (81 km, 7 hrs cycling).
After breakfast, cycle for 81 km to reach Kumarakom, a quaint little town on the backwaters of Kerala. It lies on the eastern shore of the Lake Vembanad which is a bird sanctuary and the largest lake in Kerala. Waterfowl, cuckoos and wild ducks can be seen in abundance here. In winter, large flocks of migratory wild ducks from Siberia come here to roost. A picnic lunch will be served en route. Upon arrival in Kumarakom, check in to you hotel. Hop aboard a boat for a one-hour sunset cruise on Lake Vembanadu. Meals included: Breakfast, lunch, dinner. Activity: 81 km, 7 hrs cycling on paved roads with gradual elevation lost . Overnight in Kumarakom.
Day 11
Kumarakom - Farm experience.
Today, experience the simple pleasures of rustic life – take a day trip to the village that won the National Award for Best Rural Responsible Tourism in India. Kumarakom is acclaimed for its stunning backwaters, delicious cuisine, and gorgeous surrounds. A country boat will take you through the narrow canals that lie in between local homes as you float past enjoying the fresh air of the lush paddy fields. Then enjoy refreshing, sweet coconut water and taste tender coconut meat in a grove nearby. Next, witness how to climb a coconut palm to pluck coconuts, followed by the process of tapping toddy - the sap - from coconut tree. Afterwards, visit a home where the lady of the house will demonstrate the art of weaving coconut leaves, and at another house you can see how coir is made from the husk and fibers of the coconut to be used for rope and matting. Next, a fisherman shares his knowledge and fishing tips and shows you how to fish the traditional way using bow and arrow. From here, a short tuk-tuk ride takes you to a local ethnic food court for lunch, run by Kudumbshree, a social project leading the empowerment of women through co-op societies. In the evening, return back to your hotel for a cultural dance performance followed by dinner. Meals included: Breakfast, lunch, dinner. Activity: 6 hrs of day activity full of local interaction and participation. Overnight in Kumarakom.
Day 12
Kumarakom - Departure Kochi (73km-1.5 hrs ).
Have the morning at leisure until it is time for pick-up from the hotel to transfer you to the airport to connect to your international flight back home or on to your next destination. Meals included: Breakfast. Transfer: 73km-1.5 hrs .
Accomodations
3 STAR
Hornbill Camp or similar, Killians Boutique or Similar, Saj Vagamon Hideout or Similar, Tree Top or similar or similar
4 STAR
Lakesong Resort or Similar, Tea County or similar or similar
Policies
Above rates are subject to availability.
Cancellation charges as per company policy.
The above rates are subject to change in case of travel during the festive season
In case we are not able to provide the same hotels as mentioned, then we shall provide similar alternate properties, change in the cost if any will be advised.
In case of Political Unrest, bad weather or sudden breakdown of the vessel we may shift guest to alternative govt ferry and no refund will be entertained during that situation.
Our Executive may change your itinerary depending on the weather condition and ferry availability same will be update to you daily basis.
Note:
Dining inclusions 1 Breakfasts; 10 Lunches (including pack/picnic lunches); 11 Dinners Refreshments and snacks with water while on the road Guide options Guide type: Guide Requirements Please note that local conditions prevalent at the time of travel may result in modifications to tour contents without prior notice, including possible change of hotels and/or itinerary Please provide flight details when booking.
Reviews
No reviews