5 days / 4 nights
Kathmandu and Nagarkot Tour 04 Nights 05 Days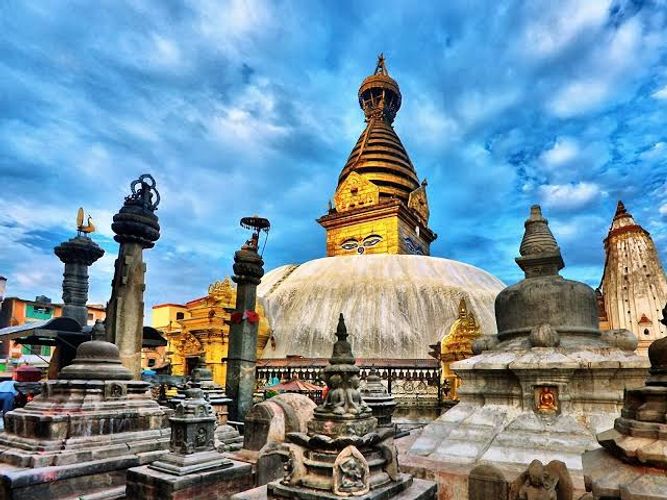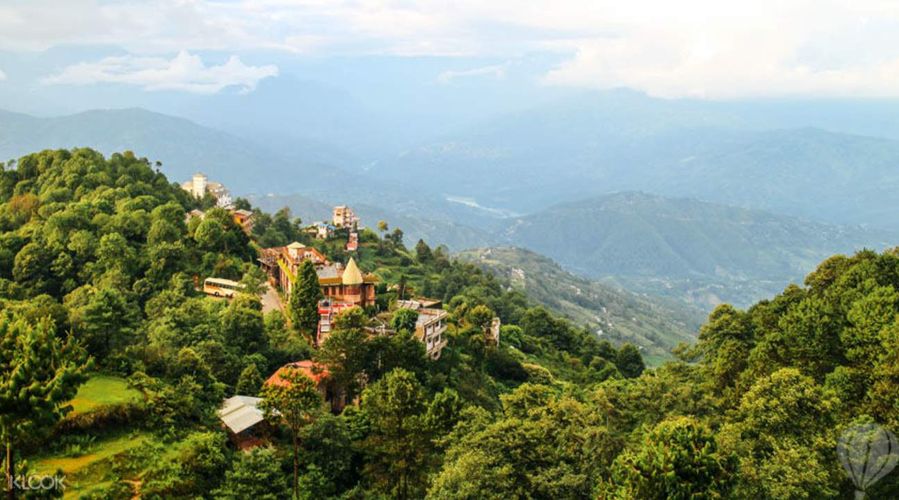 Inclusions
Themes
Snapshot
We Visit the Pashupatinath Temple,
Bouddhanath Stupa,
Jaal Narayan (Budhanilkantha),
Swayambhunath Stupa,
Bhaktapur Durbar Square,
Nagarkot,
Patan Durbar Square,
Kathmandu Durbar Square.
Inclusions
Airport Pick up & Drop Transportation by private vehicle.
Accommodation in Kathmandu, & Nagarkot on twin or triple sharing basis
Breakfast-Lunch-Dinner in Kathmandu, & Nagarkot as a your itinerary
Kathmandu Sightseeing Tour
Bhaktapur Sightseeing
Patan Sightseeing
Nagarkot Sunset and Sunrise tour
All sightseeing transport by Private vehicle as per itinerary
Exclusions
Entrance/Monument fees.
Mountain flight Ticket and transport
All kind drinks (Alcoholic, hot and cold drinks)
Expenses incurred due to mishaps, landslide, strikes, political unrest etc. in such case extra will be charged as per actual.
Any others expenses which are not mentioned on Our Service Include section
Itinerary
Welcome to Nepal. You will meet by our representative at airport and transfer to your hotel. After the arrival, we will give briefing about your trip. If you have any questions or doubts about your trip should be asked and clarified at this time. Evening leisure. Overnight stay at Kathmandu.
Day 2
Kathmandu valley sightseeing
After breakfast, we start an interesting tour around Kathmandu city. In our sightseeing tour we go to Pashupatinath Temple, Boudhanath Stupa and Swayambhunath.
Pashupatinath Temple: Dedicated to Lord Shiva, this is Nepal's most sacred Hindu shrine and one of the subcontinent's great Shiva sites. The supreme holiness of the site stems from the Shiva linga enshrined in its main temple. It expresses the very essence of Hinduism as pilgrims, priests, devotes, temples, ashrams, images, inscriptions and cremation ghats intermingle with the rituals of daily life, all sprawled along the banks of the sacred Bagmati River. The temple's origins are obscure. An inscription here dates from 477 AD, but the shrine may have stood there for 1000 years before that.
Bouddhanath Stupa: This great stupa is one of Nepal's most distinctive monuments and one of the most important Buddhist sites in Nepal. With a diameter of over 100 meters, it is amongst the largest stupas in the world. There are a number of legends accounting for the stupa's construction, but it is generally believed to date from the 5th century.
All stupas contain holy relics and Bouddha is said to contain the remains of the past Buddha Kasyapa.
Jaal Narayan (Budhanilkantha): Jaal Narayan popularly known as Budhanilkantha about 12 km north of Kathmandu, at the Shivapuri foothills, is the largest Vishnu shrine lying on a coiled five headed serpent carved in a single stone. Jalasaya Narayan is Lord Vishnu for Vaisnavas, Lord Shiva for Shivas, and Lord Buddha for Buddhists. This outstanding artwork of Lichhavi sculptures dates back to some 1500 years ago
Swayambhunath Stupa: 6.5 kilometers west of Kathmandu, this great temple is just on the outskirts of Kathmandu. No one actually knows who built it. Many believe that the Lichavis constructed it while others believe that emperor Asoka had already visited it in the 3rd century. The Swayambhunath complex consists of a giant Stupa, a large ensemble of shrines and temples, and also includes a Tibetan monastery, a museum and a library. This site has two access points: a long stairway, claimed to have 365 steps, leading directly to the main platform of the temple, which is from the top of the hill to the east; and a car road around the hill from the south leading to the southwest entrance. The first sight on reaching the top of the stairway is the Vajra.In Evening leisure, overnight stay at Hotel.

Day 3
Kathmandu to Nagarkot via Bhaktapur
In the morning, there is an option of going on a mountain flight. This is one of the best ways to observe the snow capped peaks of the Himalayan range. The flight is operated at a time period between 6.30:00 am to 9.30:00 am. After breakfast, we start an interesting sightseeing tour like: Bhaktapur Durbar Square and Nagarkot hill station to see the sunset and sunrise views with enchanting views of the Himalayan ranges as well.
Bhaktapur Durbar Square: The Bhaktapur Durbar Square is the most elegant with its open space facing south. The Golden Gate and the Palace of 55 Carved Windows have added beauty to this palace square which consists of buildings dating from the 13th century to the 18th century. Bhaktapur's landmark is the world famous Nyatapola, or five-storeyed temple, built in 1702 at Taumadhi Square. Bhaktapur is a living museum of arts and architecture. Every pieces of art speaks this city's history. The monuments and sculptures reflect centuries-old craftsmanship. The city has suffered from earthquakes in the year1808, 1833 and1934. These earthquakes caused extensive damage in ancient buildings. Despite the destruction, the external appearance of the city does not seem to have changed. Temples and monuments have been rebuilt and preserved.
Nagarkot: Situated at 2175 meters above sea level on the valley's eastern rim offers an excellent view of the Himalayas including Everest, Lhotse, Cho Oyu, Makalu and Manaslu mountains. It also has sweeping panoramic view of the terraced hillsides typical field. It is a popular place for sunrise and sunset viewing. In Evening leisure, overnight stay at Hotel.
Day 4
Nagarkot to Kathmandu and Sightseeing
Early in the morning, enchanting views will be inspiring. See the sunrise and all the fantastic views from your door steps. After breakfast drive back to Kathmandu then we start sightseeing tour of Patan Durbar Square and Kathmandu Durbar Square. Overnight stay at Hotel.
Patan Durbar Square: Patan Durbar Square offers the finest display of Newari urban architecture in Nepal. There are temples devoted to Shiva, Krishna, Ganesh and Vishnu all actively visited by residents and visitors. At the northern end of the square the ancient sunken water tap has been restored and is still in use with young girls filling huge jugs from the carved stone waterspouts. The courtyards of the Royal Palace with their ornamented windows, columned arcades, shrines and sunken royal bath are amongst the most beautiful in all of Kathmandu valley.
Kathmandu Durbar Square: Kathmandu's number one tourist attraction swarms with life. Though a few of the square's 50-plus monuments date from the 12th century, most are from the time of the Malla Kings. Probably the most famous building here is the Kumari Bahal, a building richly decorated with beautiful woodcarvings, which is home to the Royal Kumari, the Living Goddess and a manifestation of the great goddess Durga. An intriguing piece here is the 17th century stone inscription set into the wall of the palace with writings in 15 languages. The Durbar square, protected as an UNESCO world Heritage site, is the social, religious and urban focal point of the city. There are also museums inside the palace building. In Evening leisure, overnight stay at Hotel.
After breakfast you will have some free time until to leave the international airport for your final departure.
Accomodations
1 STAR
Kathmandu : Any 3*/4*/5* Hotel or Accommodation (Optional), Nagarkot : Any 3*/4*/5* Hotel or Accommodation (Optional) or similar
Policies
Above rates are subject to availability.
Cancellation charges as per company policy.
The above rates are subject to change in case of travel during the festive season
In case we are not able to provide the same hotels as mentioned, then we shall provide similar alternate properties, change in the cost if any will be advised.
In case of Political Unrest, bad weather or sudden breakdown of the vessel we may shift guest to alternative govt ferry and no refund will be entertained during that situation.
Our Executive may change your itinerary depending on the weather condition and ferry availability same will be update to you daily basis.
Reviews
No reviews