9 days / 8 nights
Flavours of Malaysia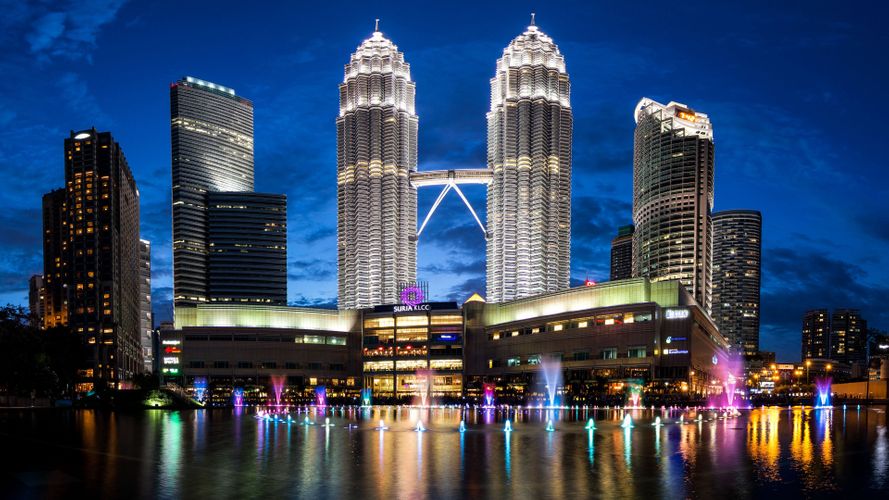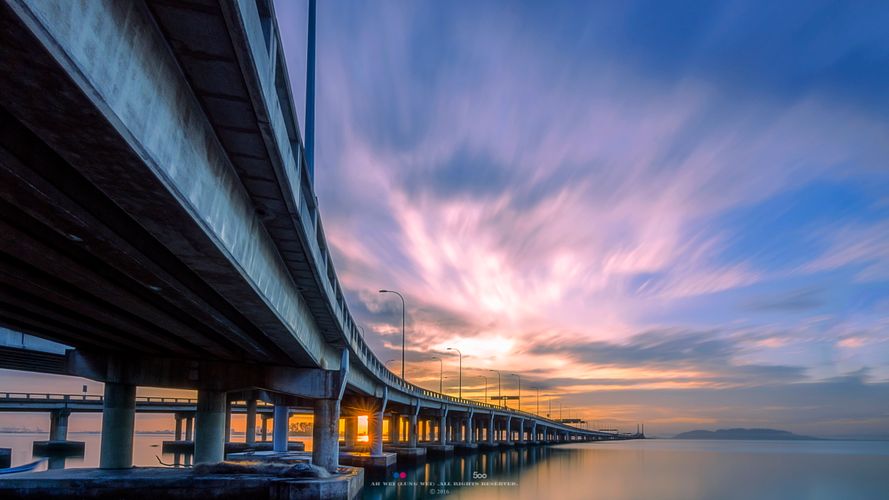 Inclusions
Themes
Snapshot
Chinatown: Stroll through the bustling Petaling Street for an insight into the Kuala Lumpur's thriving Chinese community
Cooking classes: Pick your own fresh ingredients from the morning market and then make your own Malay lunch
Kuala Lumpur: Visit the top sights and attractions in the capital with a lifestyle and culture tour
Victorian values: Eat at colonial-era mansions in George Town and see how the elite lived in the halcyon days of empire
Trishaw treats: Feast your way through George Town on a trishaw, stopping at hawker's stalls, bakeries and eateries
Inclusions
Meals: 8 breakfasts & 6 lunches included
Tickets
Lunch
Bed and breakfast
Breakfast
Air-conditioned transportation
Exclusions
Air Fare / Train Fare.
Personal Expenses such as Laundry, telephone calls, tips & gratuity, mineral water, soft & hard drinks, rafting, rock climbing, paragliding, porterage.
Additional sightseeing or extra usage of vehicle, other than mentioned in the itinerary.
VIP Darshan in Kamakhya Temple Entrance Fees & Guide charges.
Any cost arising due to natural calamities like, landslides, road blockage, political disturbances (strikes), etc (to be borne by the client, which is directly payable on the spot).
Any increase in taxes or fuel price, leading to increase in cost on surface transportation & land arrangements, which may come into effect prior to departure.
Room Heater Charges
Insurance
Anything which is not included in the inclusion.
Itinerary
Upon arrival at Kuala Lumpur International Airport, you will be met at the arrival hall by a representative and transferred to what will be your accommodation for the next four nights. Overnight on a bed-and-breakfast basis in Kuala Lumpur.
Malaysia is a melting pot of cultures with more than 130 languages, four main religions and three alphabets, and this diversity is evident even within each constituent demographic. As you'll learn over the coming days, ethnic Chinese make up about a quarter of the country's population – in Kuala Lumpur they account for more than 40% – but even they are extremely diverse. There are Hokkien, Cantonese, Peranakan, each making an invaluable contribution to Malaysian society, culture and commerce. At 09:30 hours, you will be immersed in KL's vibrant Chinese scene with the start of Kuala Lumpur Street Food. For three-and-a-half hours, The Kuala Lumpur Street Food Experience is a great way for any first time visitor to explore the Food and Culture of Malaysia. During our walk you will taste, smell and hear a great variety of cultural influences that makes Malaysia's culture and food so diverse and delicious. On this journey you will visit local tradesmen, street food vendors and shops hidden from the eyes of tourists. Witness the daily life of local Malaysians as you sample some of the most authentic and delicious food and drinks available. This experience is a great way to get a helicopter view of Malaysian Food and Culture. After lunch, return to the hotel for a free afternoon. Overnight on a bed-and-breakfast basis in Kuala Lumpur.
Today begins with a hands-on cooking experience that will have you licking your fingers in no time as we partake in a five-hour wok course in the jungle outside Kuala Lumpur. Depart at 07:30 hours for the LaZat Cooking School in the lush Penchala Hills, where the sound of roosters crowing and monkeys scampering in the rainforest is part of everyday life. Begin with a market tour to buy the fresh ingredients for the class and then continue to the school for a jaunt through the exotic herb garden, where vital ingredients in Malay cooking abound. Catch a scent of bird's eye chili, turmeric plants, lemongrass, curry leaves and kaffir lime, and imagine how they would spice up a dish. Then it's time to try your hand in the kitchen, using traditional stone and wooden utensils in the modern kitchen under the guidance of your expert instructor. After sweating it out in the kitchen, it's time to enjoy the fruits of your labour. The afternoon is free at leisure. Overnight on a bed-and-breakfast basis. Lunch included.
You are what you eat and what better way to see how it applies to KL-ites than by getting to know them – and their food, of course – with a full day Kuala Lumpur lifestyle and culture trail. After a leisurely breakfast, depart from the hotel at 09:00 hours for an interactive experience, which will acquaint you with the capital, from the hidden gems to its most dazzling attractions. To enhance your enjoyment, you will be given a 'passport', which will act as an agenda and guide with maps and clues during the trail as you carry out the prescribed tasks and solve puzzles through 10 checkpoints in Kuala Lumpur. A certificate of completion will be presented with an exclusive printed T-shirt to mark the completion of the activity. (Please wear light clothing comfortable and walking shoes or sandals. Bringing a hat and drinking water is also advisable.) So hop on the KL Light Railway Transit system and discover places like Kampung Baru (a Malay village) to sample traditional Malay cakes and also to take a selfie with the iconic Kuala Lumpur City Centre in the background. Hop off at Brickfields and find yourself immersed in the sights, sounds and scents of Little India, and head to Chow Kit to visit the largest wet market in Kuala Lumpur. Have fun tossing and flipping roti canai (Indian flatbread) until they become transparently thin, making them light and crispy when fried. Challenge yourself to 'pull' teh tarik, Malaysia's national beverage, without dripping a single drop on the floor. And along the way there are plenty of opportunities to nibble on multicultural delicacies. From the fascinating experience of a local wet market to getting a beautiful henna tattoo, you will come away with a memorable Malaysian experience from the morning leg. Take a break for lunch at Indian Restaurant, which has earned itself a reputation as the 'culinary ambassador of India'. Here you can choose from a menu that features dishes from many of India's regions, with trained chefs turning out a range of northern specialities that feature anything from 20 to 40 herbs and spices. The afternoon is free. Overnight on a bed-and-breakfast basis in Kuala Lumpur. Lunch included.
Meet at the lobby after breakfast for departure at 09:00 hours to the charming island of Penang, which is in the Andaman Sea. Enjoy a pleasant drive towards Malaysia's north-western coast, crossing three states along the way. Pass through beautiful, pastoral countryside with palm oil and rubber plantations and the dramatic Cameron Highlands on the horizon to the right. Cross the Selatan Strait to Penang via the 13.5km-long Penang Bridge, an awe-inspiring feat of engineering, and continue to the north of the island, arriving at about 13:00 hours for check-in at your resort. Overnight on a bed-and-breakfast basis in Penang. Lunch included.
Penang is considered the culinary capital of Malaysia and nowhere is the diversity of dishes and range of flavours more evident than in its beautiful capital, George Town. You don't walk its streets – you devour them. Every corner you turn is a new gastronomic adventure, with hawkers selling delicious street food. The Indian food is heavily inspired by southern Indian Tamil cuisine while the Chinese food blends Cantonese recipes with the autochthonous Peranakan (also known as Nyonya) kitchen. Depart the resort at 09:00 hours for a four-hour heritage and traditional food trail, stopping en route to try popular breakfasts such as apom manis (Indian crepes made with coconut milk) and apam balik (Malaysian peanut pancakes) which are crunchy on the outside and soft on the inside. It won't be long before we visit a biscuit shop to check out the fare such as mee ko (pink-coloured tortoise-shaped buns) which were traditionally eaten on birthdays or festivals and are now eaten all the time, either plain, toasted or fried with eggs like French toast. By this stage, we'll have munched our way right into central George Town, where we head to a bakery operated since 1928 and has been baking the best roti Benggali (Indian bread) in town. The crust is chewy but the crumb inside is pillow-soft .The bread can be dipped in coffee or spread with butter or coconut jam. We pick up the pace as we hop on trishaws to go and meet Uncle Lim, a local legend who for half a century has been making hand-made poh piah spring rolls. Next on the menu, if you can find the space in your tummy, are the long and crispy dough fritters known as Chinese cruller, which are a popular breakfast. There's time for one more foodie fixture before lunch, when we stop at Leong Chee Kee Biscuits. This family-run bakery in the backstreets of Chinatown is renowned for its coconut tarts, egg cakes and pepper biscuits. We now head to the leafy suburbs to enjoy lunch at a venue steeped in history. Suffolk House is a restaurant located in the immaculately restored Georgian mansion built by the founder of the British colony of Penang. Savour a Western set lunch in the charming old world surrounds decorated with period furniture redolent of the sophistication and elegance of colonial Malaya. After lunch, return to the hotel for a free afternoon. Overnight on a bed-and-breakfast basis in Penang. Lunch included.
Today we head to the award winning Tropical Spice Garden spread over 8 acres of jungle valley with some 500 species of flora and fauna for a guided garden tour. Depart the hotel at 09:00 hours for this beautiful complex overlooking the Strait of Malacca. The tour will take you through tropical rainforest, lavish foliage, and exotic species of flowers, spices and herbs from around the world. The trail will take you past stream crossings, waterfalls and structures made of recycled organic materials. The award-winning farm was set up utilizing predominantly natural and recycled building materials salvaged from pre-war shop houses or sourced from local antique stores. After the tour, relax over a steaming cup of herbal or spice tea at the breezy outdoors cafe overlooking the Straits of Malacca and the beautiful shoreline of Teluk Bahang before returning to the hotel for a free afternoon and evening. Overnight on a bed-and-breakfast basis in Penang. Lunch included.
Enjoy a leisurely breakfast at the resort and relax for the rest of the morning as the day's activities don't begin until midday. Meet at the lobby to depart for a fascinating tour that focuses on George Town's Peranakan heritage and a rather more modern and unusual addition to its cultural scene. Visit the magnificent Cheong Fatt Tze Mansion, which stands defiantly as a symbol of Penang's past while modern buildings go up around it. This impressive indigo-coloured villa was built by a Chinese merchant in the late 19th century and boasts awe-inspiring decoration – interior and exterior – which is the labour of master craftsmen brought in from China who used materials such as porcelain, cast iron, teak and clay tiles. After decades of gradual decline, it underwent a remarkable restoration in the late Nineties, which was so thorough that it won the inaugural Most Excellent UNESCO Asia-Pacific Heritage Conservation Award in 2000. Today, its 38 rooms, five courtyards, seven staircases and 220 windows offer a wonderfully atmospheric insight into the halcyon days of colonial George Town. Lunch (exclusive of drinks) will be at the mansion's restaurant, which serves refined modern Cantonese cuisine. After lunch, visit the Pinang Peranakan Mansion, which is just over a kilometre away. Its immaculately preserved jade-green façade immediately marks it out from the earthier state of its surroundings. This historic house museum preserves the Victorian ornamentation of the home of a prominent ethnic Chinese merchant from the late 19th century. The Peranakans are assimilated ethnic Chinese who have lived in Malaysia for centuries – in Penang they account for almost half of the population. This lavishly decorated mansion boasts more than 1,000 pieces of antiques and collectibles, and features an eclectic design, incorporating Chinese carved-wood panels, English ceramic floor tiles and Scottish cast iron balustrades, balconies and railings. Refreshments of Chinese tea and local Chinese cakes will be serve at the mansion. Back on the street, expect to happen upon evocative and eye-catching – and often three-dimensional – murals painted on walls and street furniture such as phone booths. It's not graffiti but rather a ground-breaking and thought-provoking project, known as Mirrors of George Town, which was part of the 2012 George Town Festival. The murals, which depict humorous paintings of subjects such as children at play, toys, animals and other surreal images, are the handiwork of young Lithuanian artist Ernest Zacharevic. After the rawness of the street art, we're back to the resort for a free evening. Overnight on a bed-and-breakfast basis in Penang.
Savour one final breakfast at the hotel and enjoy its facilities until it's time to leave for the airport for your onward flight. Breakfast included.
Accomodations
4 STAR
Flamingo Hotel By-The-Beach or Similar, Swiss Garden Hotel Kuala Lumpur or Similar or similar
Policies
Above rates are subject to availability.
Cancellation charges as per company policy.
The above rates are subject to change in case of travel during the festive season
In case we are not able to provide the same hotels as mentioned, then we shall provide similar alternate properties, change in the cost if any will be advised.
In case of Political Unrest, bad weather or sudden breakdown of the vessel we may shift guest to alternative govt ferry and no refund will be entertained during that situation.
Our Executive may change your itinerary depending on the weather condition and ferry availability same will be update to you daily basis.
Reviews
No reviews