10 days / 9 nights
Egyptian Explorer Tour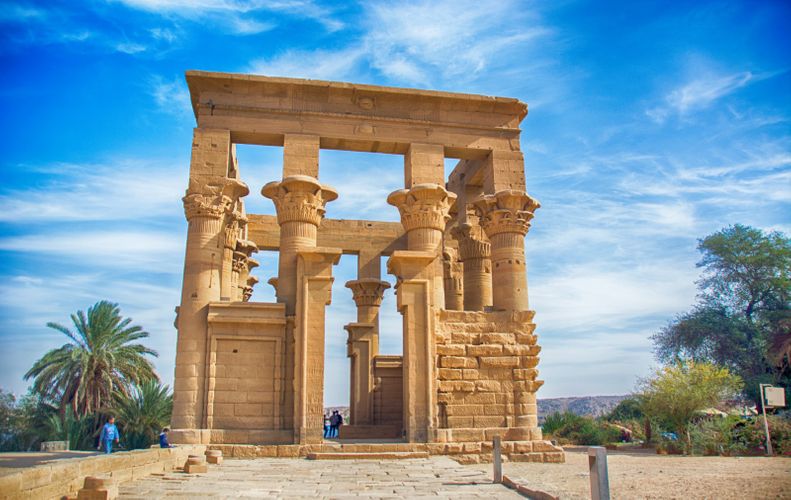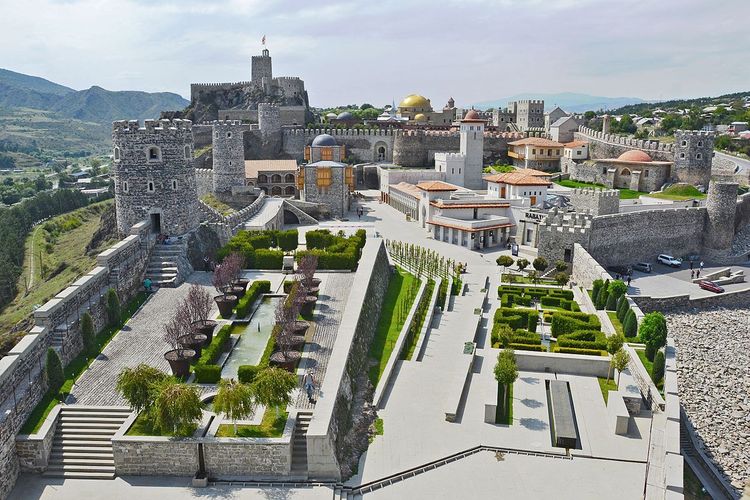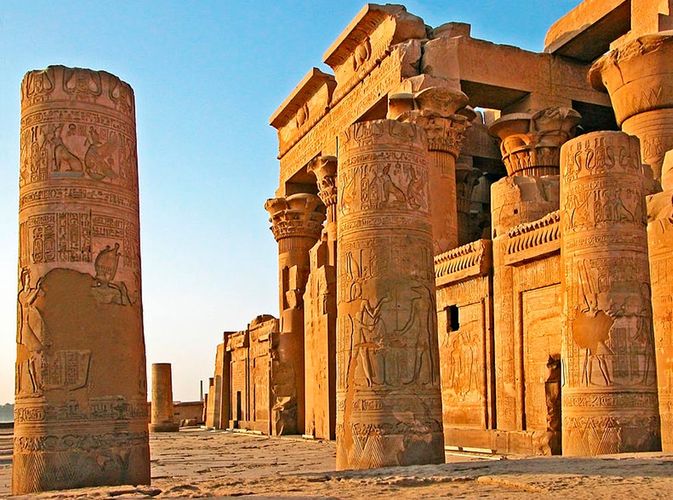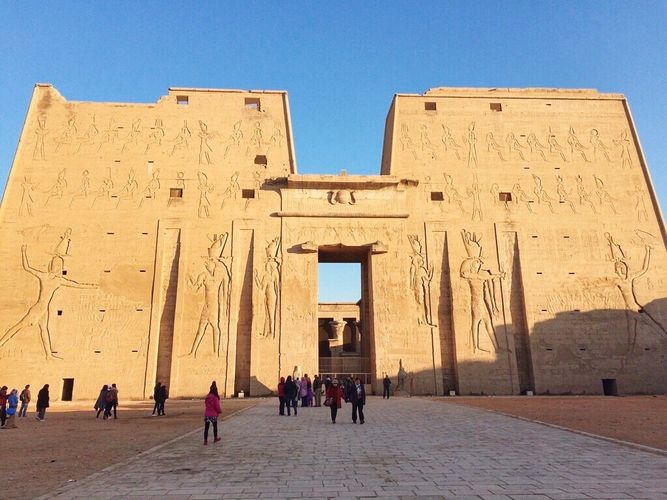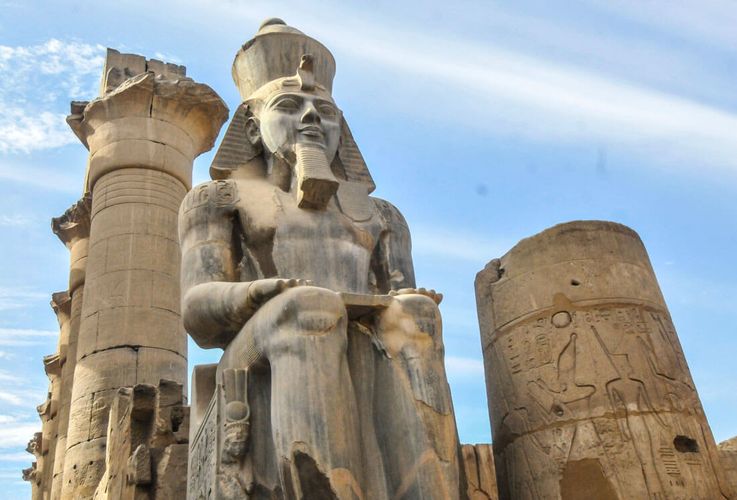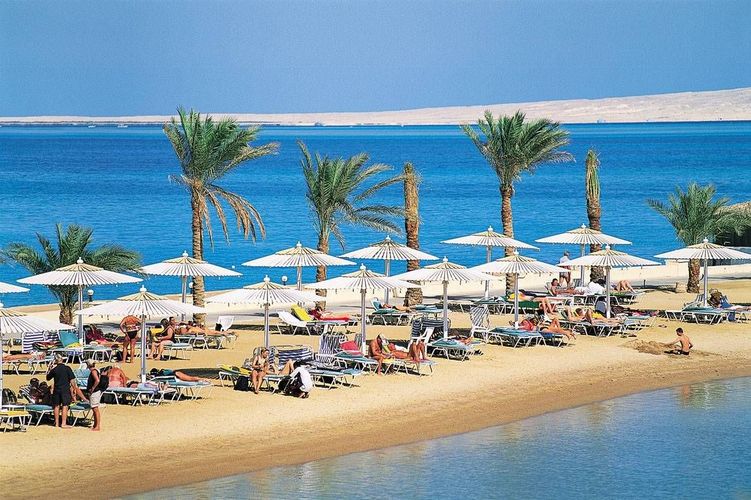 Inclusions
Themes
Snapshot
Aswan - Temple of Philae Cairo - Egyptian Museum - Royal Mummy Room (Optional) Cairo - Great Pyramid of Khufu (Cheops) Cairo - Old City Historial Areas - UNESCO Heritage site Edfu Temple of Horus Luxor - Colossi of Memnon Luxor - Medinat Habu Luxor - Valley of the Kings Luxor Temple Cairo - Egyptian Museum Cairo - Giza Pyramids - UNESCO Heritage site Cairo - Khan el-Khalili Bazaar Cairo - The Sphinx Hurghada - Red Sea Luxor - Karnak Temple Luxor - Queen Hatshepsut Temple Luxor - Valley of the Kings - Tutankhamen's Tomb (Optional)
Inclusions
Inbound Transfer - Cairo Cairo International Airport (CAI) Outbound Transfer - Cairo Cairo International Airport (CAI) Professional English-speaking tour guide/ Egyptologist for all sightseeing tours Transportation in a fully air-conditioned, non-smoking vehicle Domestic flight between Hurghada and Cairo and transfers Domestic flight between Cairo and Aswan and transfers
8 nights - accommodation.
- 1 night5 starCairoLe Meridien Pyramids
- 1 night5 starAswanHelnan Hotel
- 1 nightDeluxe Cruise CabinAswan
- HarbourNile Cruise Boat
- 1 nightDeluxe Cruise CabinEdfu
- HarbourNile Cruise Boat
- 1 nightDeluxe Cruise CabinLuxor HarbourNile Cruise Boat
- 2 nights5 starHurghadaJaz Oasis Makadi Bay
- 1 night5 starCairoLe Meridien Pyramids
8 Breakfasts, 4 Lunches, 5 Dinners
Exclusions
Visas, border or port taxes Hotel gala dinners (if charged by the hotels on 24 & 31 Dec, see 'Notes' section) Egypt Tipping kitty (allow US$45) Suggested optional activities Tips - driver, guide and felucca crew Entrance fees Compulsory Travel Insurance
Itinerary
Upon arrival at Cairo airport, we will meet you and assist you with visa formalities and luggage collection, then transfer you to your hotel near the pyramids. Our rep will help you settle in, then the rest of the day is free at your leisure. If your flight lands early, then you could take a first look at the pyramids with an amazing sound and light show, or perhaps head into downtown Cairo for a Nile dinner cruise and show. Overnight Cairo
Day 2
Sunday Pyramids, Sphinx & Museum
Our tour of Egypt begins with a drive to Giza on the outskirts of Cairo to visit the three great pyramids of Egypt and the Sphinx. You'll find your local Egyptologist guide a wealth of knowledge and full of enthusiasm about Egyptian history, and their country in general. The Great Pyramid of Khufu (Cheops), an awesome man-made structure constructed of giant stone blocks, together with the smaller pyramids of Khafre (Chephern) and Menkaure (Mycerinus), the majestic sight of these enormous structures rising out of the desert is a breathtaking spectacle. You will have the opportunity to climb down right inside the pyramids if you wish, though your guide cannot accompany you (a limited number of tickets are available for the Great Pyramid). Following on from the Pyramids we then head to the Egyptian Museum in central Cairo. Home to the fantastic Tutankhamun exhibit and many of the New Kingdom royal mummies, the museum hosts a huge number of other ancient Egyptian artefacts. In the evening we transfer to the airport for a domestic flight to Aswan, where we are met and transferred to our hotel overlooking the Nile. Overnight Aswan
Day 3
Monday Nile cruise, Aswan
We awake this morning on the shores of the Nile in Aswan. Aswan itself is a melting pot of African and Middle Eastern cultures, most easily experienced by wandering through the busy markets. You have some free time this morning to explore, walk along the Corniche on the banks of the river, or take a trip to the Nubian Museum, which has a collection of artefacts from the Nubian people. We transfer to our Nile Cruise boat for lunch before our tour to the beautiful island temple, the Temple of Philae. Dedicated to Isis it was saved from the rising waters of Lake Nasser and can only be reached by a scenic boat. The rest of the day is free. There is also an early morning optional visit to the UNESCO world heritage site of Abu Simbel. This amazing site was completely dismantled and rebuilt when Lake Nasser was flooded. Overnight Aswan - Harbour
Day 4
Tuesday Kom Ombo, Edfu
We spend the day today sailing down the Nile, enjoying our time relaxing on the sun deck and and watching rural Egyptian life pass us by. Our first stop is at the beautifully situated riverside dual-temple at Kom Ombo, the home of Sobek, the crocodile god, and Horus, the falcon god, who were worshipped in pre-dynastic times. We then continue sailing on to Temple of Edfu also dedicated to the falcon god, Horus. Overnight Edfu - Harbour
Day 5
Wednesday Edfu, Luxor
This morning we explore the Temple of Horus, the best preserved temple in the whole of Egypt, it has many inscriptions in the Coptic language and is adorned with paintings. We then sail onwards to Luxor, passing through the Esna lock. Luxor is built on and around the ancient site of Thebes, and has the greatest concentration of ancient ruins in the Nile Valley, if not the world. Across the Nile lies the City of the Dead, with its mortuary temples and rock carved tombs. To the east stand the Temples of Luxor and Karnak. After lunch we'll visit the massive temple of Karnak. It was linked to the town of Luxor by a long sphinx lined avenue. Inside the large courtyard are three temples. The much photographed Hypostyle Hall has an impressive 134 towering columns, each is carved with scenes of gods and pharaohs, and hieroglyphic inscriptions cover the walls. In the evening we'll take a walking tour of the smaller Luxor Temple, which is in the centre of town and is colourfully lit up by night. Overnight Luxor Harbour
Day 6
Thursday Luxor, West bank tour, Karnak temple
An optional sun rise hot air balloon flight over the west bank of the Nile is available in the morning from Luxor. Today we cross the River Nile for an early morning tour of Luxor's West Bank. We first visit the Valley of the Kings, whose ancient tombs are one of the most important archaeological sites in the world. We will visit several Pharaonic tombs, and then explore the Temple of Queen Hatchepsut, Valley of the Artisans (Deir El-Medina), and the huge Colossi of Memnon. After lunch we'll visit the massive temple of Karnak. It was linked to the town of Luxor by a long sphinx lined avenue. Inside the large courtyard are three temples dedicated to the gods Amun, Khous and Mut. The much photographed Hypostyle Hall has an impressive 134 towering columns, each is carved with scenes of gods and pharaohs, and hieroglyphic inscriptions cover the walls. Overnight Luxor
Day 7
Friday Luxor, Red Sea at Hurghada
After a lazy morning we leave the Nile Valley and drive to the Red Sea resort of Hurghada where we check into a 5-star resort. Your stay here is on a 'soft all inclusive' basis, with all meals, soft drinks and snacks included but not alcoholic beverages. Overnight Hurghada
Day 8
Saturday Red Sea at Hurghada, free day
Your day is free today to relax and enjoy your time by the Red Sea. Hurghada is world famous for its scuba diving and snorkelling and the rich Red Sea marine life here attracts divers from all over the world. Other adventurous activities available include wind surfing and kite surfing, glass bottomed submarines, quad biking, camel rides and sea fishing trips. Our local rep based in Hurghada will be on hand to help make any arrangements. Hurghada itself has an interesting marina and old town to explore. If you wish, we can book extra nights in the resort in Hurghada for you to extend your time here - please contact us for details and prices.Overnight Hurghada
Day 9
Sunday Cairo, Khan-el-Khalili bazaar
We drive back to Cairo this morning and check into our city centre hotel. In the late afternoon we take a guided walk through the back streets and bazaars in Old Cairo. We'll walk through the huge Bab al-Futuh gateway and explore streets dedicated to metalwork, spices, pottery, fabric, jewelery and anything else you can imagine as we gradually enter the more touristy Khan-el-Khalili bazaar. We'll have time for a break to try some mint tea and a shisha pipe and this is a great final opportunity to pick up some souvenirs of your time in Egypt.An upgrade to an internal flight from Hurghada to Cairo is also available on request. Overnight Cairo
Day 10
Monday Cairo, free day
Your time is free today for some last minute sightseeing or shopping until we transfer you to the airport for your departure flight. If you have an evening flight departure, then a half-day tour of Coptic Cairo and the Citadel is available today, or you could take another half-day tour to learn more about the evolution of pyramid building at Saqqara, Dashour & Memphis. tours are also available today. Alternatively you can add extra nights to your time in Cairo which would allow you to take a day trip to the colonial city of Alexandria on the Mediterranean coast, or a trip into the desert outside Cairo to see the World Heritage Site of the Valley of the Whales at Wadi Rayan.
Accomodations
1 STAR
Cairo: Any 3*/4*/5* Hotel or Accommodation (Optional), Helnan Hotel, Jaz Oasis Makadi Bay, Le Meridien Pyramids, Nile Cruise Boat - ASWAN, Nile Cruise Boat - EDFU, Steigenberger Nile Palace Hotel or similar
Policies
Please Note: 1. Group Size : Minimum Group Size of 2. 2. Age : Minimum Age of 8. Whilst there is no Maximum Age set it is assumed the customer is fit enough to take part in the activity or tour. Health documents may be requested. 3. Single travellers are obliged to pay Single Supplement and will have the hotel room to themselves. 4. Hotel Gala Dinners - Many of Egypt's hotels and Nile cruise boats arrange a very special gala dinner with entertainment in the evening on Christmas Eve and New Year's Eve. Payment for these is often optional on Christmas Eve (24 Dec) but may be compulsory on New Year's Eve (31 Dec), whether you attend or not. Prices can range from around US$50 to over US$150 per person. Final decisions on prices and whether dinners are compulsory are made relatively close to the time. We aim to always select hotels that make their Gala Dinners optional, though this is is not always possible. Gala dinner prices are therefore not included in our tour prices, but will be added to your booking if they become required. More information is available on request. 5. Child Discount : Age 8 - 11 sharing room with 2 full paying adults pays 25% and child will have a fold up bed. 6. Nile Cruise itineraries are subject to slight alterations. 7. You will need to have your passport handy at check-in for any domestic flights
Reviews
No reviews