4 days / 3 nights
Egypt Tour Cairo - Alexandria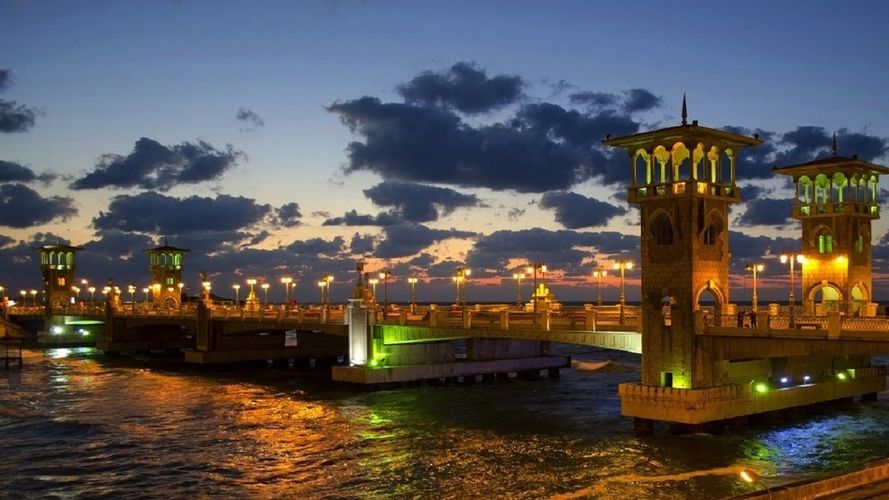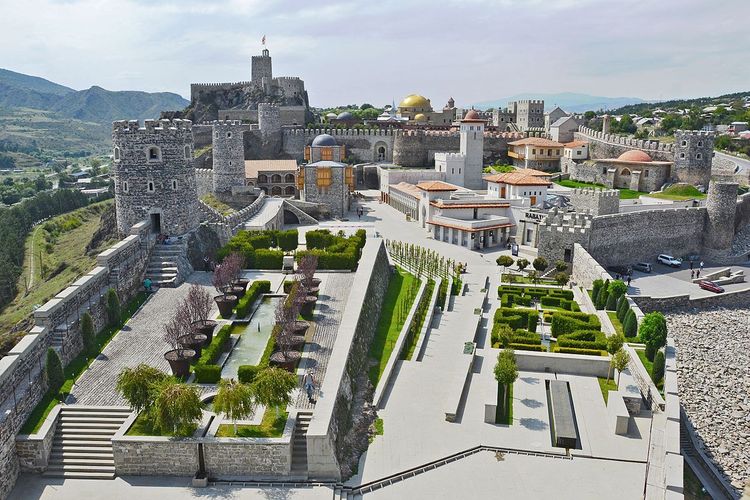 Inclusions
Themes
Snapshot
Cairo Sightseeing PYRAMIDS Kom El Shoukafa Pharos, Alexandria's ancient lighthouse
Inclusions
Assistance on Arrival Daily Full Breakfast Hotel Accommodation on twin / double sharing basis. All tours / activities / shows as per the itinerary All entrance tickets as per itinerary All Pick up drops / transfers mentioned in the itinerary Transport in A/C car / Bus as mentioned Meals as per the itinerary / included in the itinerary
Exclusions
 International Air Tickets ( can be issued with an additional cost )  Insurance Fees ( can be issued with an additional cost )  Egypt Visa fees  Suggested optional activities/ tours if any  Any meals / snacks other than mentioned in the itinerary  Camera Fee and any other entertainment charges Tips of any kind – Guides, Driver, Cruise Crew, etc.  Portages at airport  Personal Expenses such as Laundry, Telephone etc  Beverages of any kind  Any Item do not mentioned above
Itinerary
Arrival in Cairo international airport, Meet & Assist at the airport and After going through Immigration, Baggage Claim and Customs, Transfer to the hotel, Dinner And Overnight
HIGHLIGHTS OF THE DAY THE PYRAMIDS OF GIZA Pyramids of Choeps, Chepren and Mycerious. The great pyramids are the only ones surviving of the seven wonders of the ancient world. They are Egypt's most visited monuments and among the worlds greatest tourist attractions. The Ancient Egyptians built the pyramids as tombs to preserve the bodies of their dead kings, especially that they believed in resurrection and immortality, The Pyramids of Giza lie at the western edge of Greater Cairo, about 10 kms from downtown, and comprise:  The Great Pyramid The most famous structure in the world and the only surviving of the Seven Wonders of the Ancient World. It was built by King Khufu (Cheops) of the IV Dynasty around 2650 BC. lts height now is 137 m (original height: 146 m). Almost 2.5 million blocks of stone were put into building this pyramid. All this, however, dwindles when compared to the precision and astounding ability of the ancient Egyptian in building this pyramid. Close to the eastern flank of the Pyramid of Khufu lie three small pyramids dedicated either to his wives or family members.  The Second Pyramid Built by Khafre (Chephren), south-west of his father's (Khufu's) pyramid though lower in height: 136 m. It still retains, on some of its upper parts, the remains of the limestone that had once covered it all. At the base, it measures 215.5 m square. lts interior is simple, with two entrances on the north side. The visitor can also still see the remains of Khafre's mortuary temple, the Temple of the Valley, and rising causeway. These temples witnessed the religious rites during the embalming of the body.  The Third Pyramid Built by Menkaure (Mycerinus), south-west of the Great and Second Pyramids. It is much smaller than either one (62 m high). It is distinguished by the fact that the lower part of its sides still retain their granite slab coverings. THE SPHINX On the way to the Temple of the Valley, lies the large statue of the Sphinx. The Sphinx is carved from a single piece of stone. One of most famous monuments in the world, it is indeed a legendary statue for it has the body of lion and the face of a man. lt is 70 m long and 20 m high. The face of the Sphinx closely resembles that of King Kephren. THE PERFUMERY Since time immemorial the Egyptians have been extracting essential oils for essences. Here you have a chance to experience the aromas like, 'The secrets of the desert,' 'The lotus' and all popular international designer perfumes and colognes. THE PAPYRUS The papyrus was first made in ancient Egypt- learn how to manufacture this paper using papyrus reeds. And you have an opportunity to buy some hand painted papyrus. EGYPTIAN MUSEUM Called the museum of the Egyptian antiquities, it is one of the greatest museums you will ever see, housing an unrivalled collection of antiquities reaching back 5000years. When done with your sightseeing, you'll be transferred to Train Station for your Over Night Train To Aswan
Breakfast at the hotel. Then transfer to Alexandria by road (2.5hrs), arrive Alexandria. Highlights of the Day: THE CATACOMBS OF KOM EL SHOUKAFA Kom El Shoukafa is an underground wonder world of ornate carvings and paintings and a mixture of Roman and Egyptian designs. It is the largest Roman Funerary complex in Egypt. And dates from the second century A.D. This warren of tombs, on three levels, also contains the Triclinium, where relatives used to sit on stone benches to feast the dead, and a central tomb with reliefs of bearded serpents. Inside are 2nd century A.D. statues of Sobek and Anubis wearing roman armor. CITADEL OF FORT QAITBEY This citadel is the further most edifices on the harbors arm. The fort is on the original site of the Pharos, Alexandria's ancient lighthouse, built in 279 BC to a height of 12 meters and topped with the statue of Poseidon. Although Pharos was restored at various times it had finally crumbled by the time the original fort was built here, in the 1480's. This magnificent structure houses Fort Qait Beys naval museum. MONTAZAH GARDEN A private park where world leaders often meet, 150 acres of numerous trees, palms. Back to Cairo & Overnight in Cairo.
Your final day starts with breakfast at the hotel followed by check-out. Then you'll be escorted to the airport where'll you will head back home with warm feelings, unforgettable memories and a promise to return!
Accomodations
3 STAR
OASIS HOTEL OR SIMILAR or similar
4 STAR
MOEVENPICK PYRAMIDS OR SIMILAR or similar
5 STAR
GRAND NILE TOWER OR SIMILAR or similar
Policies
1. Above rates are subject to availability.
2. Cancellation charges as per company policy.
3. The above rates are subject to change in case of travel during the peak season
4. In case we are not able to provide the same hotels as mentioned, then we shall provide similar alternate properties, change in the cost if any will be advised
5. In case of Political Unrest, bad weather or sudden breakdown of the vessel we may shift guest to alternative Govt. ferry and no refund will be entertained in that situation.
6. Our Executive may change your itinerary depending on the weather condition and availability of ferry and same will be updated to you daily basis.
Reviews
No reviews