15 days / 14 nights
Colours of Anatolia Tour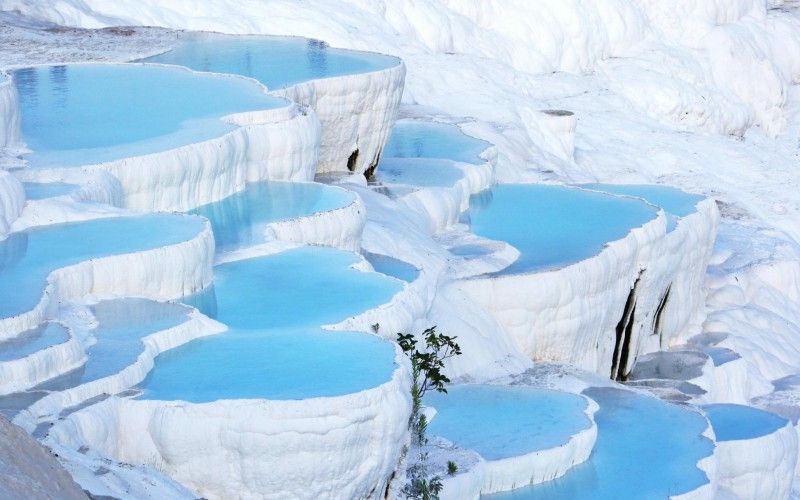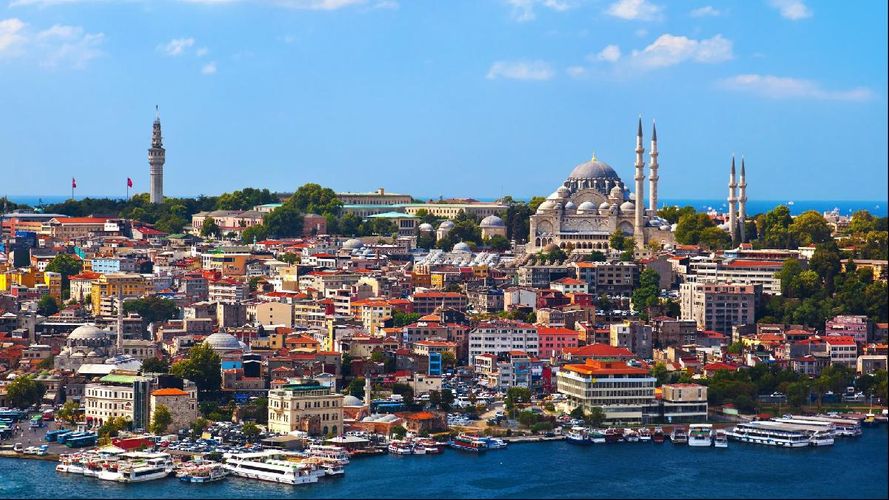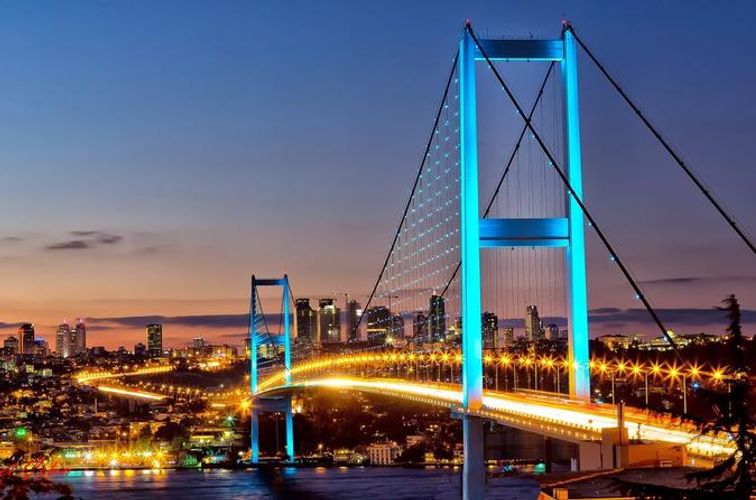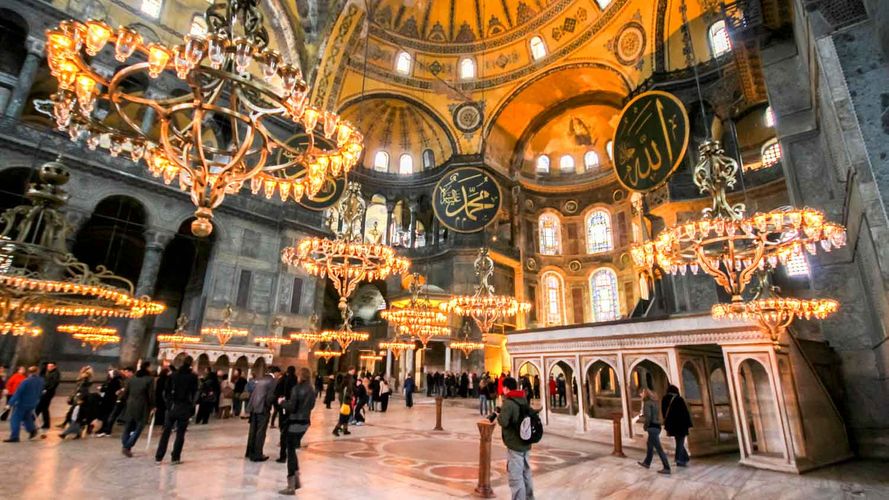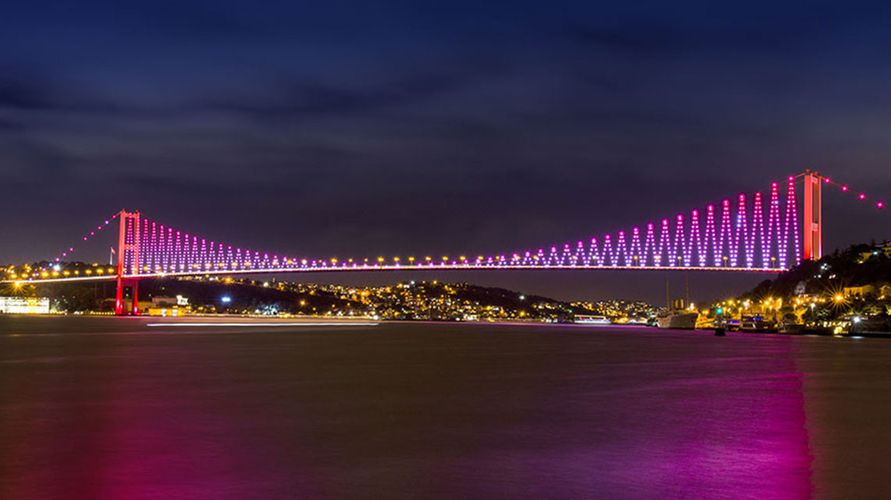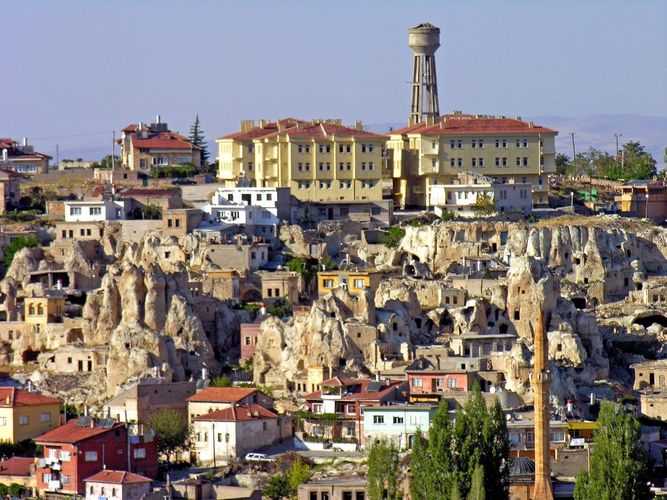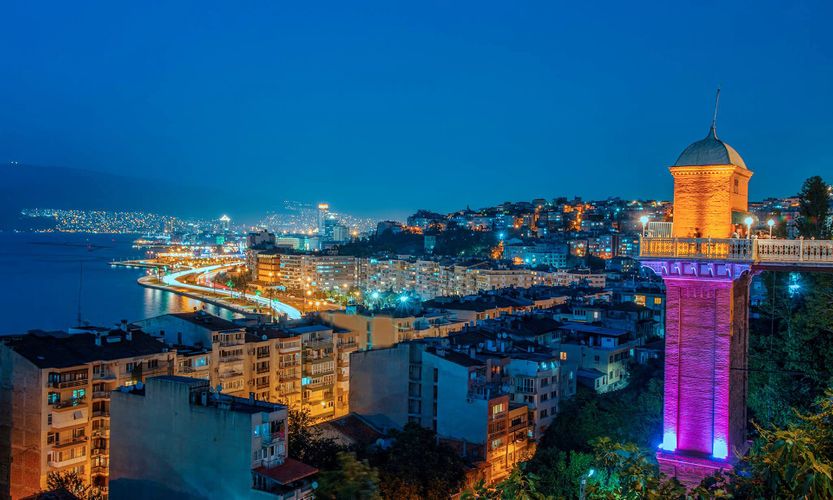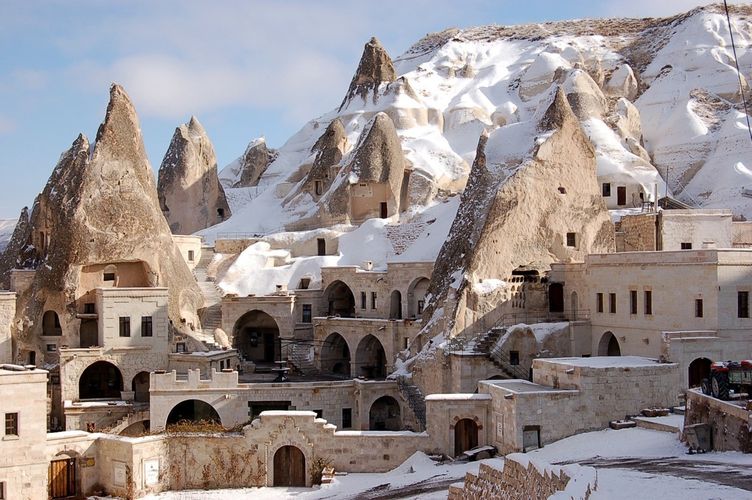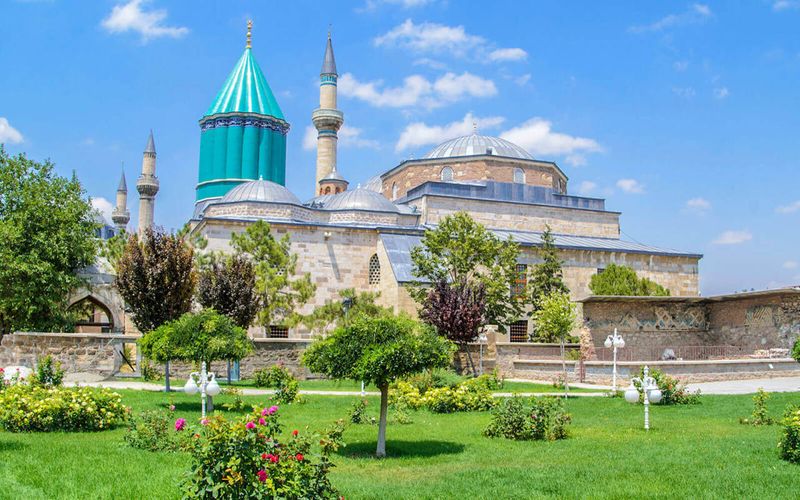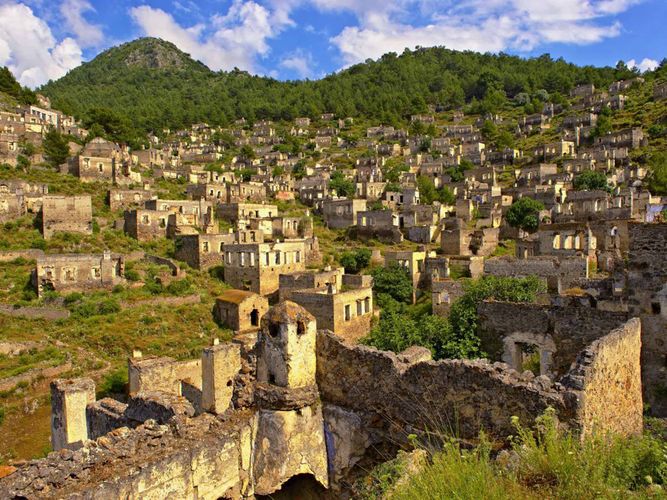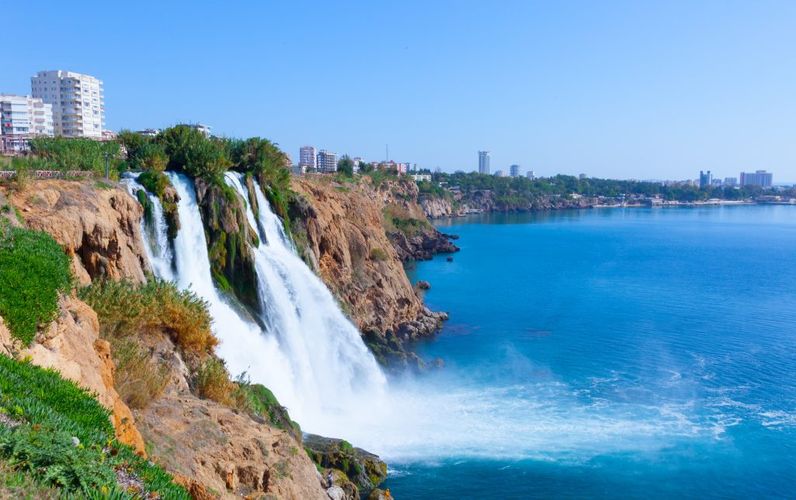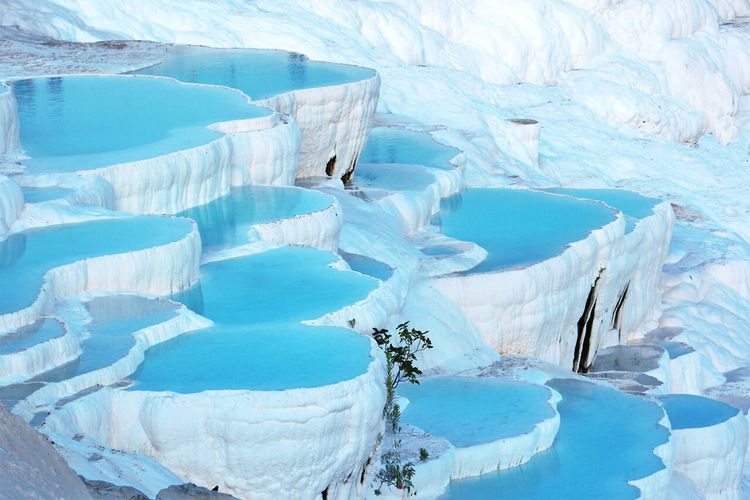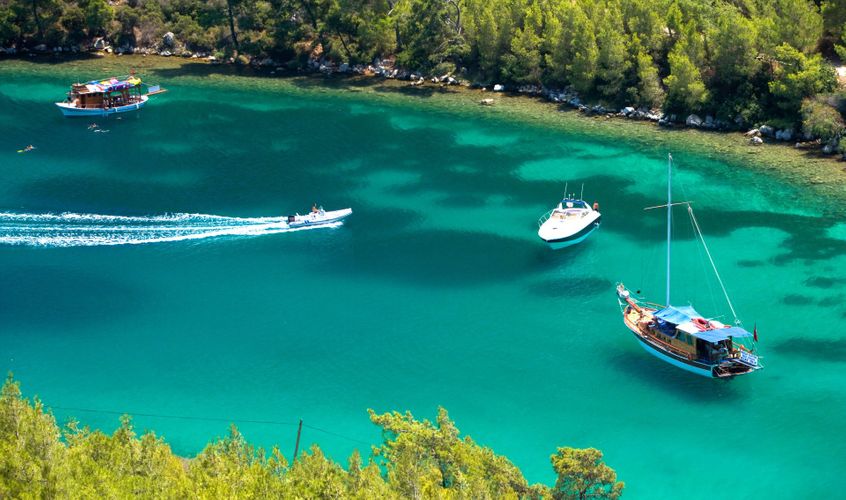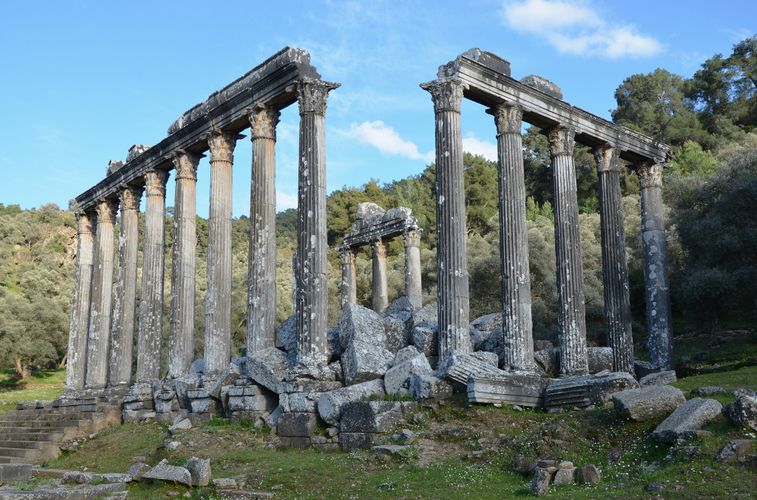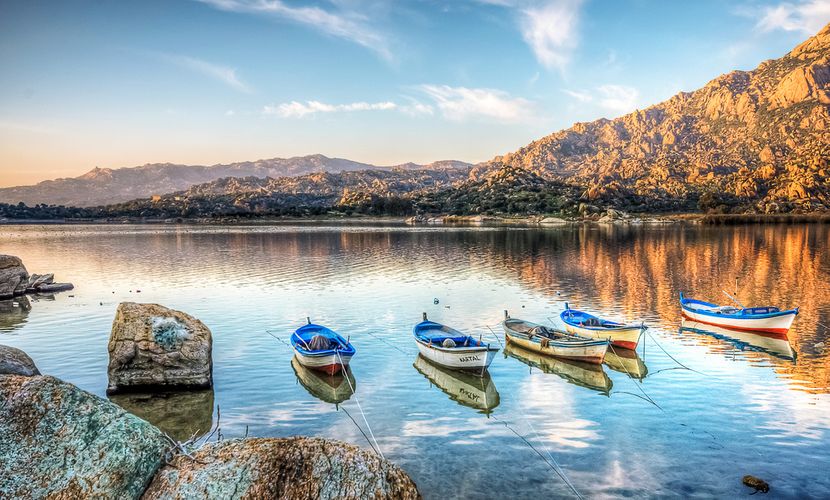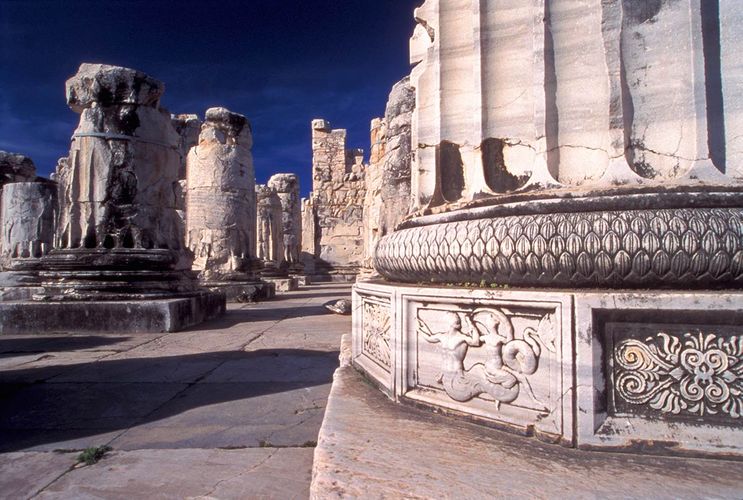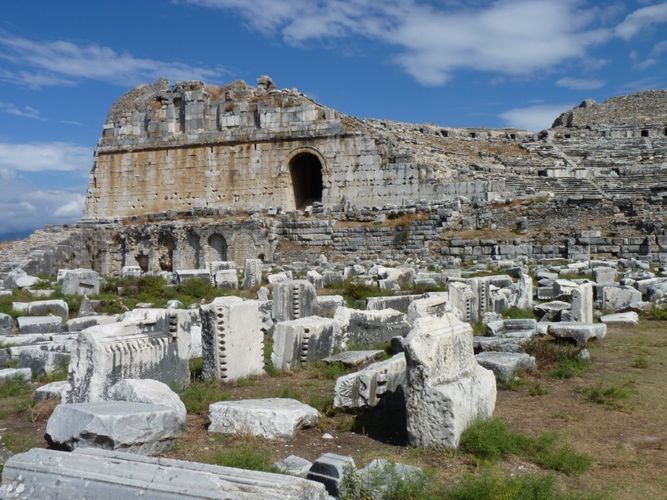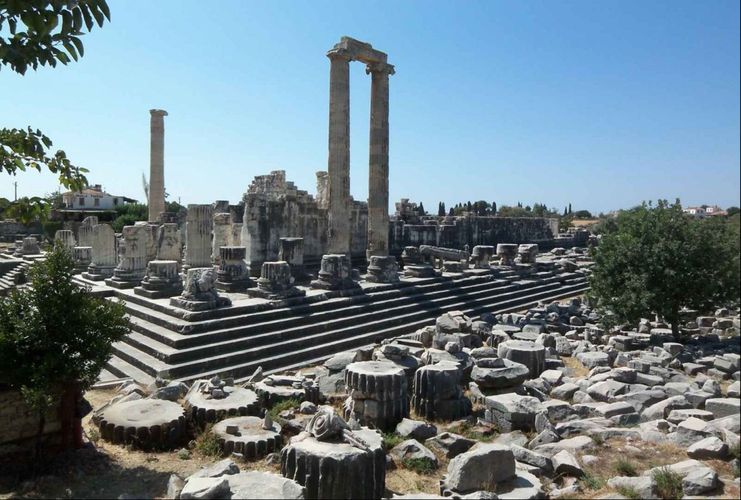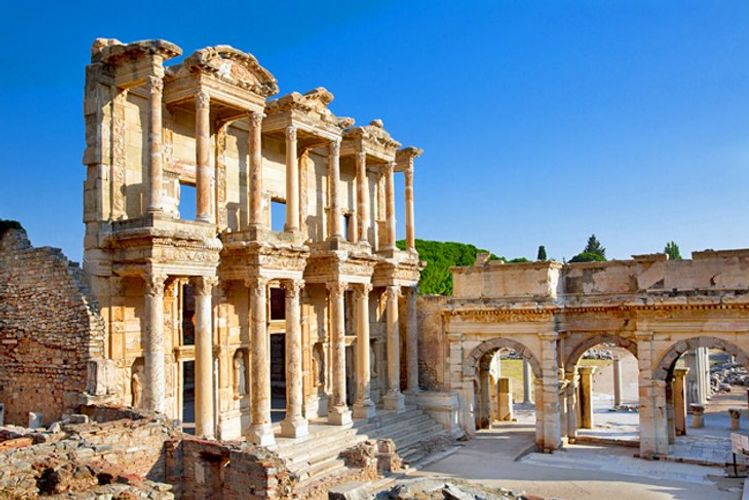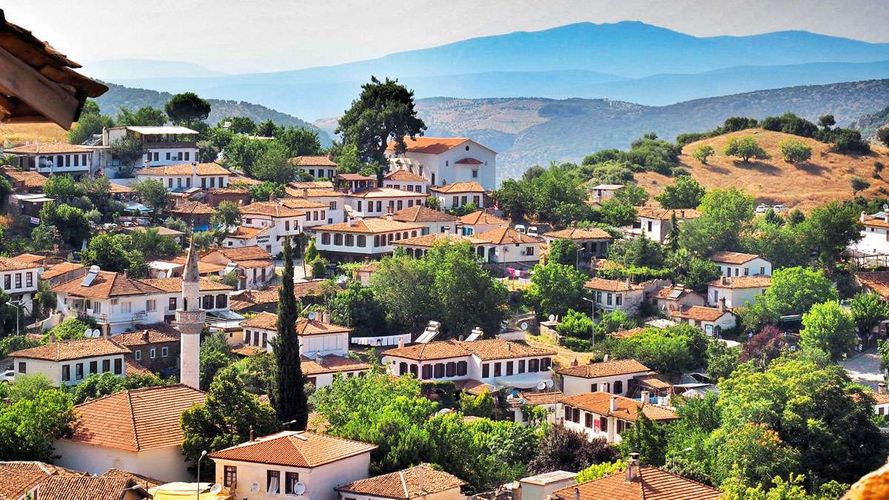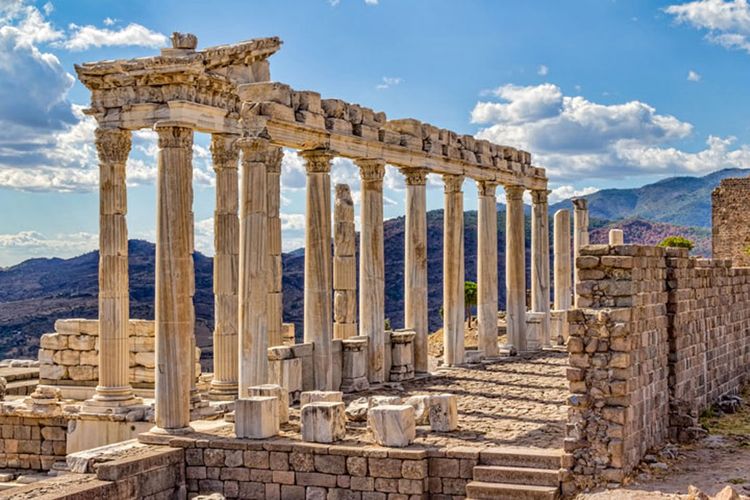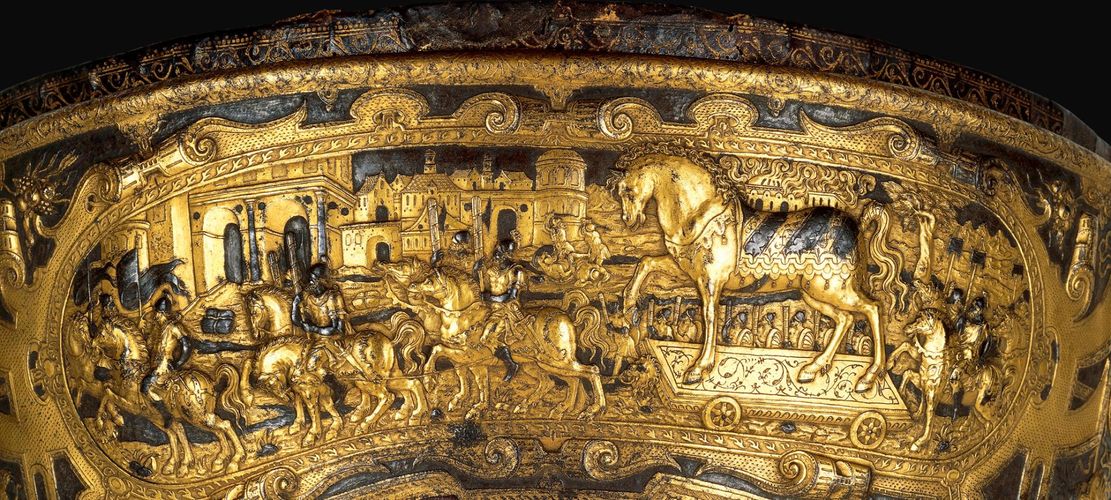 Inclusions
Themes
Snapshot
Ankara - Atatürk's Mausoleum Aspendos - Ancient Site Bursa - Ulu Cami (Grand Mosque) Cappadocia - Kaymakli - Underground City Cappadocia - Pigeon Valley Ephesus - UNESCO Heritage site Gallipoli - Chunuk Bair - New Zealand Memorial Gallipoli - Lone Pine - Australian Memorial Gallipoli Battlefields Tour Göreme Open Air museum Istanbul - Hippodrome Istanbul - St. Sophia Museum Iznik Lake Konya - Mevlana Museum Konya - Silli Aya Helena Pamukkale - Hierapolis Site of the Temple of Artemis Troy - UNESCO Heritage site Aphrodisias - UNESCO Heritage site Bursa - Silk Bazaar Bursa - UNESCO Heritage site Cappadocia - Love Valley Cappadocia - Üçhisar - Citadel Gallipoli - ANZAC Cove Gallipoli - Johnson's Jolly - original tunnels Gallipoli - The Nek - original trenches Göreme - UNESCO Heritage site Istanbul - Blue Mosque Istanbul - Old City - UNESCO Heritage site Istanbul - Topkapi Palace Kibyra - Ancient Site Konya - Selimiye Mosque Pamukkale - Calcium Travertines - UNESCO Heritage site Pergamum - UNESCO Heritage site Sultanhani Caravansary Tuz Golu (Salt Lake)
Inclusions
Inbound Transfer - Istanbul New Istanbul Airport (IST) Sabiha Gokcen Airport (SAW) Outbound Transfer - Istanbul New Istanbul Airport (IST) Sabiha Gokcen Airport (SAW) Professional English-speaking tour guide for the duration of the tour Transportation in a fully air-conditioned, non-smoking vehicle Tips except driver and guide Car ferry fees between Canakkale and Eceabat Entrance fees
13 nights - accommodation.
- 2 nights5 starIstanbulRadisson Pera Hotel
- 1 night4 starEskisehirHilton Garden Inn Eskisehir
- 1 night5 starAnkaraHotel Ickale
- 2 nightsBoutique CaveCappadociaHanedan Cappadocia Suites / MDC Hotel
- 1 night4 starKonyaHilton Garden Inn Konya
- 1 night5 starAntalyaThe Marmara Antalya
- 1 night4 starPamukkaleColossae Thermal Hotel
- 2 nightsBoutiqueKuşadasıIlayda Avantgarde Hotel
- 1 night5 starÇanakkaleKolin Hotel
- 1 night5 starIstanbulRadisson Pera Hotel
13 Breakfasts, 7 Dinners
Exclusions
Suggested optional activities Tips - driver and guide Compulsory Travel Insurance
Itinerary
Welcome to Istanbul. You will transferred to your hotel and the remainder of the day is yours, free to explore Istanbul. Overnight Istanbul
Day 2
Saturday Istanbul Old City
After breakfast, you enjoy a fully guided tour of the only city to span two continents, visiting the Blue Mosque, St Sophia Museum, Topkapi Palace and the Hippodrome. Cruise between two continents on the stretch of water that separates Europe from Asia in the afternoon with an optional 'Half day Bosphorous cruise'. Overnight Istanbul
Day 3
Sunday Ankara, Cappadocia
After breakfast we drive towards the nation's capital, Ankara to visit Anitkabir, the Mausoleum of the famed Mustafa Ataturk before continuing on to the surreal landscape of Cappadocia. Overnight Cappadocia
Day 4
Monday Cappadocia, Goreme, Underground City
Marvel at the lunar landscape of Cappadocia today as we visit the Goreme Valley Open Air Museum and the fairy chimneys, and explore the many levels of an underground city. Photo opportunities are everywhere so have your cameras ready! Tonight, don't miss the optional Turkish folklore evening featuring folklore and belly dancers... a night you won't forget! Overnight Cappadocia
Day 5
Tuesday Sultanhani Caravansary, Konya
Heading towards Konya we will visit Sultanhani Caravansary, the largest in Anatolia, en route. Once in Konya we tour the Mevlana Museum, the mausoleum of Mevlana Celaleddin Rumi and Alaeddin Mosque. Overnight Konya
Day 6
Wednesday Kayakoy, Antalya, Kaleiçi
Today we drive towards to southern part of the country, the Medierranean coast and the city of Antalya. Here we will take a walking tour of the old town area of Antalya known as "Kaleiçi". Amongst other things we'll visit Hadrian's Gate, the Ancient Harbour and Suna-Inan Kiraç Kaleiçi Museum which even has a Greek Orthdox Church in its garden! Overnight Antalya
Day 7
Thursday Perge, Aspendos, Side
Today, we will visit Perge a famous antique site. Continue to famous theatre at Aspendos which is known for one of the best preserved theatres of Asia Minor, and is still used today. After Aspendos drive to Side is one of the best classical sites in Turkey with Temple of Apollo and ancient ruins. Overnight Antalya
We depart from Antalya in the morning and head for Pamukkale where we will visit the famous cotton castles and Heirapolis, including magnificently preserved necropolis, the main steet, gates, thermal baths, the Greco Roman theatre and the Basilica of St. Philippe. Swim in a theraputic bath of hot spring mineral waters. Overnight Pamukkale
Day 9
Saturday Aphrodisias
Depart from Pamukkale towards Aphrodisias the ancient city dedicated to Aphrodite, the goddess of Beauty, Love and Fertility, also famous for its school of sculpture, we visit the stadium, which is the best preserved in Anatolia, the Temple of Aphrodite, the Tetrapylon, theatre, the Museum. Afterwards we continue on to Bodrum. Overnight Bodrum
Today is a free day in Bodrum. Maybe visit Bodrum Castle which was built by the Knights of Rhodes in honour of St.Peter. Or the Mausoleum of Halicarnassus, one of the seven wonders of the ancient world, which was constructed as a funeral monument by Artemisia, Queen of Caria, after the death of her brother and husband Mausolos. It is here that the word 'Mausoleum' comes from. Or maybe just spend the day at one of the many beaches nearby. Overnight Bodrum
Day 11
Monday Priene, Miletus, Didyma, Bafa, Lake Euromos
Depart from your hotel in Bodrum in the morning. After a short drive your tour starts with the visit to Temple of Zeus at Euromos. After the fascinating temple you will have a short drive to Bafa Lake, with a small authentic boat you will enjoy the romantic view of the lake. Thereafter we will get to Didyma's Temple of Apollo with its very well-known oracles was one of the most sacred places of antiquity. Although looted and burnt many times it remains impressive. After the fascinating temple you will visit Miletus which has provided its alphabet to the rest of the classical world, was a great port and the hometown of several philosophers and sages. Last stop will be Priene which was one of the most active ports of the Ionian Federation. The city is the oldest example of geometric city planning. We continue on to Kusadasi. Overnight Kuşadası
Day 12
Tuesday Ephesus, Sirince
Absorb yourself in history today with a guided tour of Ephesus and a visit to the site of the Temple of Artemis. Feel the mystical atmosphere of the ancient city and theatre before continuing to the former Greek village of Sirince, famous for its fruit wines. Carpet weaving has long traditions in Turkey and at the carpet village we learn how the carpets are made by hand and what determines their value. Overnight Kuşadası
Day 13
Wednesday Pergamon, Troy
Step back in time today as we visit the magnificent acropolis of Pergamon. Its impressive temples and library made it a renowned cultural and political centre in its time. We continue on and visit Troy and its famed Trojan Horse Overnight Çanakkale
After breakfast, we visit the WW1 Battlefields of Gallipoli including Lone Pine and Chunuk Bair Memorials, ANZAC Cove, The Nek, Johnston's Jolly, original trenches and tunnels before driving to back to Istanbul. Overnight Istanbul
After breakfast, our tour concludes and we say goodbye to our new friends before being transferred to the airport for your onward flight
Accomodations
1 STAR
Any 3 Star or 4 Star, Aspen Hotel, Bodrium Hotel, Hanedan Cappadocia Suites, Ilayda Avantgarde Hotel, MD Barbaros Hotel, MDC Hotel, Radisson Pera Hotel or similar
Policies
Please Note: 1. Group Size : Minimum Group Size of 2. 2. Age : Minimum Age of 8. Whilst there is no Maximum Age set it is assumed the customer is fit enough to take part in the activity or tour. Health documents may be requested. 3. Single travellers are obliged to pay Single Supplement and will have the hotel room to themselves.
Reviews
No reviews