7 days / 6 nights
Classical Israel Tour Package - Departure from Tel Aviv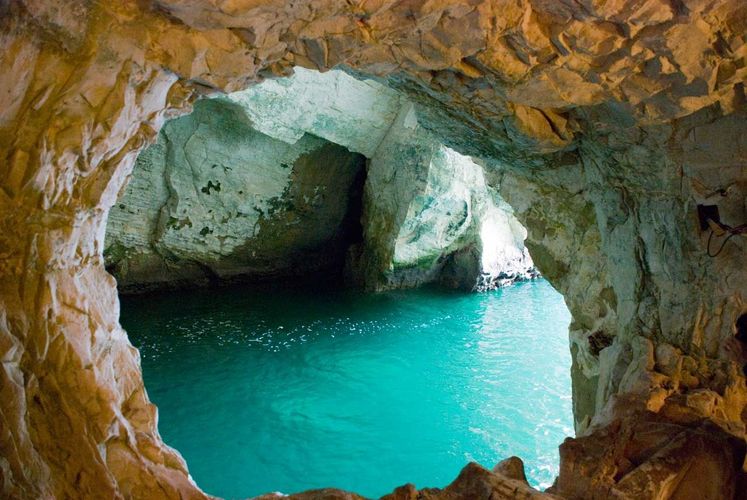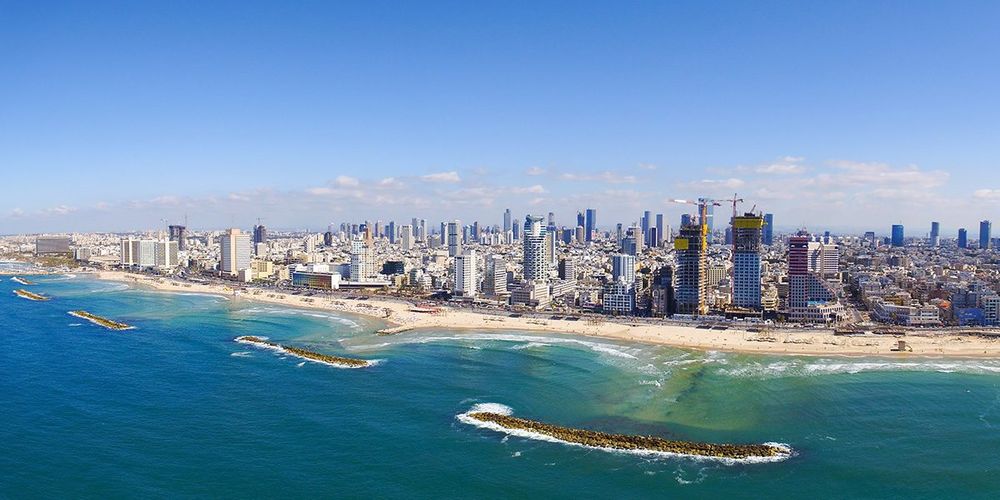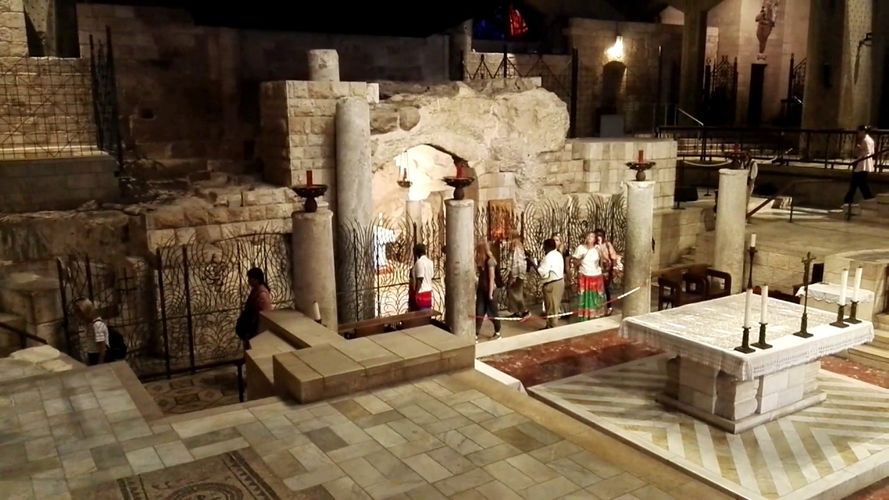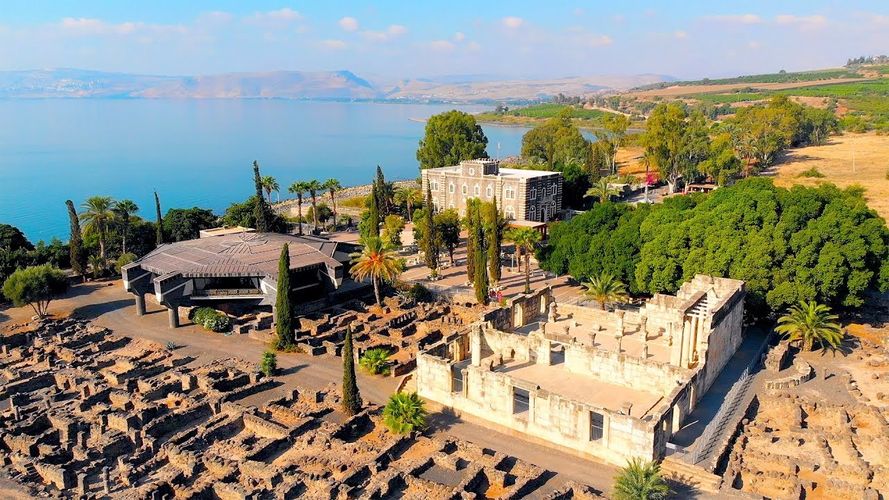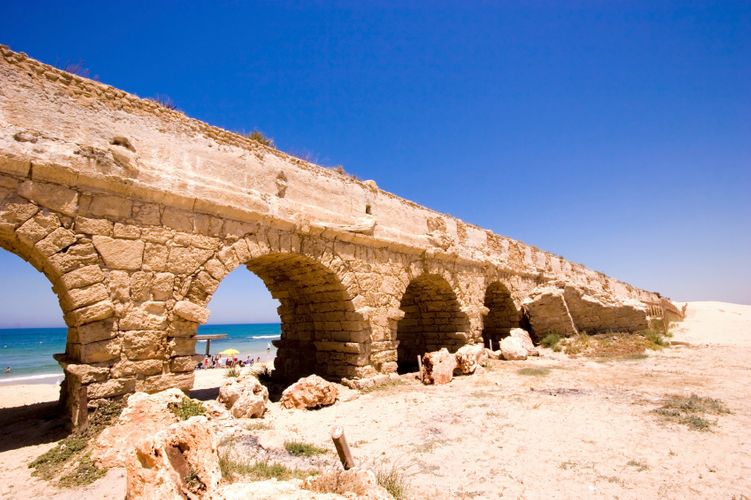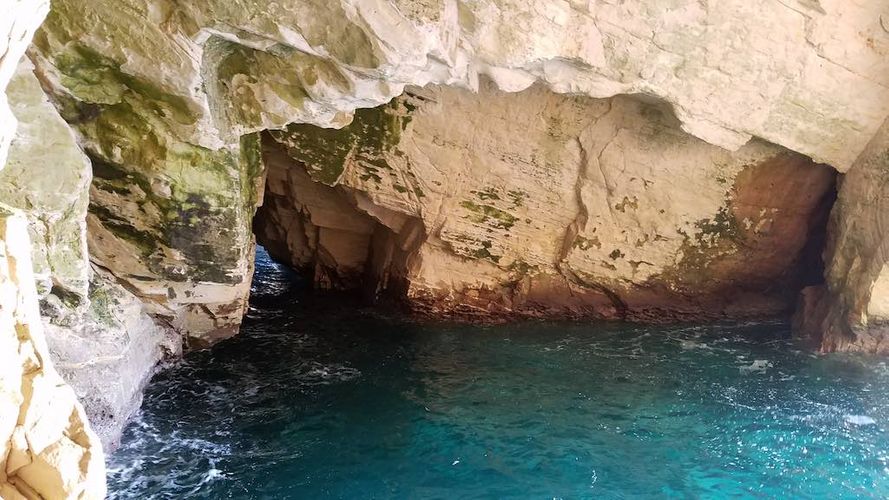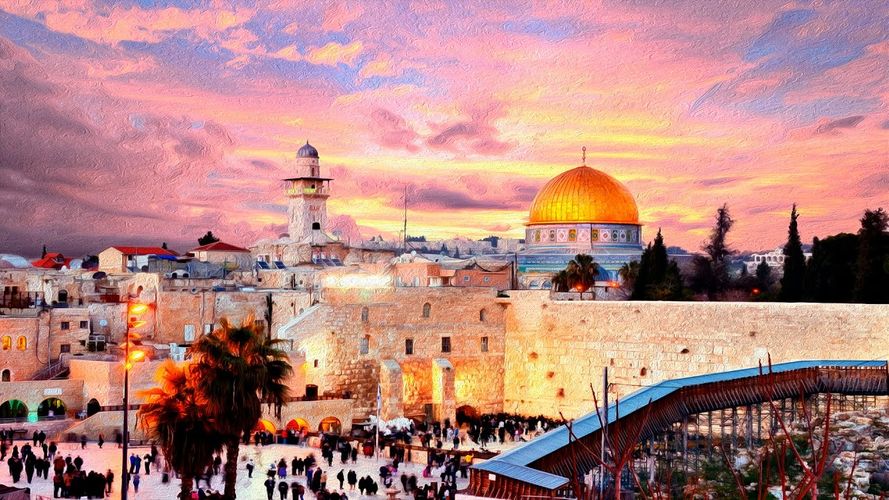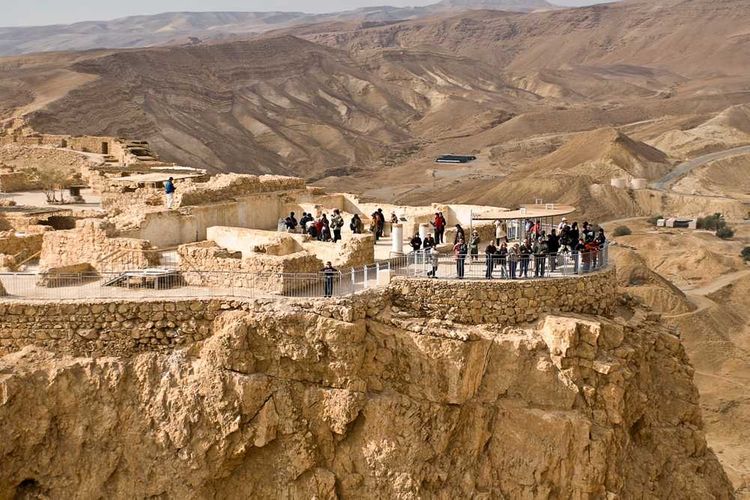 Inclusions
Themes
Snapshot
This 7 day tour package covers classic religious, historic and cultural sites of Israel. See famous sites in Jerusalem; spend time at the Dead Sea and ascend to the top of Masada, an ancient cliff-top fortress. Tour the Galilee and Golan Heights. Visit Nazareth, Jesus' hometown; the Roman city of Caesarea; the Crusader city of Acre and the sea caves of Rosh HaNikra. Highlights In Jerusalem, City of Gold, see world famous religious and historic landmarks Float in the Dead Sea at the lowest point on Earth Visit Masada, the symbol of the ancient kingdom of Israel Drive through the farmlands and vineyards of the Golan Heights Discover the lush countryside of the Galilee, Israel's northern region, home to the Sea of Galilee Drive up the Mediterranean coast stopping at Caesarea, Acre, Haifa and sea caves at Rosh HaNikra End your 7 day experience with a day of leisure in Tel Aviv or Jerusalem
Inclusions
Guaranteed departure - makes your trip planning much easier and gives you complete peace of mind Join the tour directly from your hotel and enjoy a high-quality touring experience for a fair price Have a free day to relax after your flight before you start touring and exploring the best of Israel 5 fully guided days with a local professional guide 6 nights' accommodation on bed & breakfast basis 3 levels of accommodation for you to choose from
Exclusions
Air Tickets (International / Domestic) Visa and Insurance Hotel Taxes Suggested optional activities/ tours if any. Any meals / snacks other than mentioned in the itinerary Camera Fee and any other entertainment charges Tips of any kind – Guides, Driver, Cruise Crew, etc. Portages at airport Personal Expenses such as Laundry, Telephone etc Beverages of any kind
Itinerary
Free leisure day [Content] Welcome to Israel! After you touch down at Ben Gurion Airport, make your way to your hotel where you'll have time to relax and settle in. If you want, you can use some of our suggestions about how to spend your first day in Israel or you could spend the day discovering the unique character of the Holy Land and its people. Your hotel accommodation on the first day is included in your tour package. The hotel's location, address and other details will be stated in your confirmation email. Overnight in Tel Aviv. Accommodation options on a bed-and-breakfast basis
Day 2
Nazareth, Capernaum and Sea of Galilee
Start of the tour – Nazareth, Capernaum and Sea of Galilee [Content] On the second day, you'll be picked up from your hotel for a drive up the coastal road, to then turn off towards the Valley of Armageddon. From here we can see Megiddo. We visit Mt. Precipice and arrive in Nazareth. Here we tour the beautiful Church of Annunciation and Church of St. Joseph. On route to the Sea of Galilee, we pass Cana, where Christ transformed water into wine. We see where Jesus gave the Sermon on the Mount at the Mt. of Beatitudes and stop in Capernaum on the shore of the Sea of Galilee. In Tabgha, we tour the Roman Catholic Church of the Multiplication of the Loaves and Fishes. We pass Tiberias on the edge of the Sea of Galilee and stop at Yardenit. This River Jordan baptismal site could have been where John baptized Jesus. On our return journey, we pass Mt. Tabor where the Transfiguration took place. Sites During the Tour: Church of Annunciation, Yardenit Baptism Site, Capernaum, Church of Multiplication - Tabgha, Church of St. Joseph. Overnight stay in Tel Aviv on bed-and-breakfast basis
Day 3
Caesarea, Acre and Rosh Hanikra
Tour the coastal cities of Israel as we drive north of Tel Aviv and make our first stop in Caesarea. Here we tour the remains of an ancient Roman port city and see the amphitheater, hippodrome and ruins of palaces, temples and bathhouses. We travel further north along the coast to the port city of Haifa. Here we see the terraced Baha'i Gardens on Mt. Carmel and learn about the Baha'i faith. Continuing all the way to Israel's border with Lebanon the tour takes you to the sea caves of Rosh HaNikra. Here we can enter the cave chambers and tunnels where waves crash against the rocks. We return south and the tour visits the Crusader city of Acre. Here we tour the Crusader fortress built in the 12th century, the Ottoman structures and a former Turkish and British Mandate citadel prison. Sites During the Tour: Rosh Hanikra, Acre Old City Market, Caesarea National Park, Underground Crusader City Acre, Bahai Gardens, Theater of Caesarea. Overnight stay in Tel Aviv. Accommodation on bed-and-breakfast basis
The Golan Heights Tour takes you north through the Plain of Armageddon and past Megiddo into the Galilee. The Galilee has rolling hills, farmlands, vineyards and the beautiful Sea of Galilee. Crossing the Jordan River we ascend the Golan Heights through lush countryside. We pass Hamat Gader, a site with hot springs used by the Romans and modern-day spa-goers. We travel to the Shalom Observatory and from this elevated point we have stunning views all the way to the Sea of Galilee. In Katzrin we see an excavated Jewish village from the Mishnah and Talmudic eras. Nearby we visit the Golan Antiquities Museum and see archaeological discoveries from the Golan plus a film on the ancient Jewish city of Gamla. At Mt. Bental we explore the remaining Syrian bunkers and trenches captured by Israelis in the 1967 Six Day War. Sites During the Tour: Mount Bental, Synagogue of Katzrin, Syrian Fortification. Overnight stay in Tel Aviv. Accommodation on bed-and-breakfast basis
Day 5
Jerusalem Old and New
We take in the panoramic views of Jerusalem from the top of the Mount of Scopus then travel down the mount passing the Biblical Garden of Gethsemane, Church of All Nations and Kidron Valley that holds monumental Jewish tombs. In the Jewish Quarter, we see the Cardo; the Byzantine-era main street of Jerusalem. We stop at the sacred Western Wall to place a prayer note between the ancient stones of the wall. The tour follows part of the Via Dolorosa to the stunning Church of the Holy Sepulchre. Here we see the site of Christ's crucifixion and his burial tomb. After a lunch break and walk through the Old City bazaar we travel to new Jerusalem. Driving through the modern city we reach Yad VaShem Holocaust Museum. The museum's exhibits include authentic artifacts, original documents, photos and video testimonials of Holocaust survivors. Sites During the Tour: Byzantine Cardo, Church of the Holy Sepulchre, Jewish Quarter, Via Dolorosa, Western Wall, Yad VaShem Holocaust Museum, Christian Quarter, Muslim Quarter, Mount Scopus. Overnight stay in Jerusalem. Accommodation on bed-and-breakfast basis
Day 6
Masada and the Dead Sea
This tour heads to southern Israel through the Judean Hills and past the Inn of the Good Samaritan. We pause at sea level for an unforgettable photo-op then continue our descent further and further down beneath sea level towards the iconic Dead Sea. Our first stop is at Masada where we take a cable car to the plateau summit and tour the remains of Herod's 2,055 year old palace fortress. We see remarkable structures including palaces and a bathhouse. From Masada the tour takes you past the desert oasis of Ein Gedi and Qumran where the Dead Sea Scrolls were found. We spend the rest of the day relaxing on one of the Dead Sea beaches. You can float in the salty-water that is 8.6 times more saline than the ocean creating natural buoyance. Use the Dead Sea mud as a natural skin mask and soak up the glorious Dead Sea sun. Sites During the Tour, Dead Sea, Masada, Judean Desert. Overnight stay in Jerusalem. Accommodation on bed-and-breakfast basis
Day 7
Last day in Israel – Free leisure day
On your last day in Israel you will have time to pack your bags and say good-bye to the Holy Land. If your flight is in the evening check-out at 11am and leave your luggage at the hotel. Head into the city to enjoy a "last supper" or do some last minute shopping. Perhaps return to a place you fell in love with during a free time; visit somewhere new or mix with the locals at a neighborhood café. If you would like to use your last day to the fullest we would be happy to make suggestions or help you plan a tour.
Accomodations
3 STAR
Dan Panorama Hotel or Similar, Gilgal Hotel Tel Aviv or Similar, Grand Beach Hotel or Similar, Shani Hotel or Similar or similar
4 STAR
Grand Court Hotel or Similar or similar
Policies
Above rates are subject to availability.
Cancellation charges as per company policy.
The above rates are subject to change in case of travel during the festive season
In case we are not able to provide the same hotels as mentioned, then we shall provide similar alternate properties, change in the cost if any will be advised.
In case of Political Unrest, bad weather or sudden breakdown of the vessel we may shift guest to alternative govt ferry and no refund will be entertained during that situation.
Our Executive may change your itinerary depending on the weather condition and ferry availability same will be update to you daily basis.
Note:
Guide options Guide type: Guide Group type: Shared Requirements Remember to bring the voucher and valid photo ID with you Children under the age of 10 are not permitted to visit Yad Vashem due to the sensitive content. Please provide your e-mail address to get your booking confirmation. Recommendations Modest dress is required for holy places. Wear comfortable shoes, bathing suit, light clothing, towel, biodegradable sunscreen, sunglasses, change of clothing, sandals, and water shoes.
Reviews
No reviews