8 days / 7 nights
Classic Jordan Tour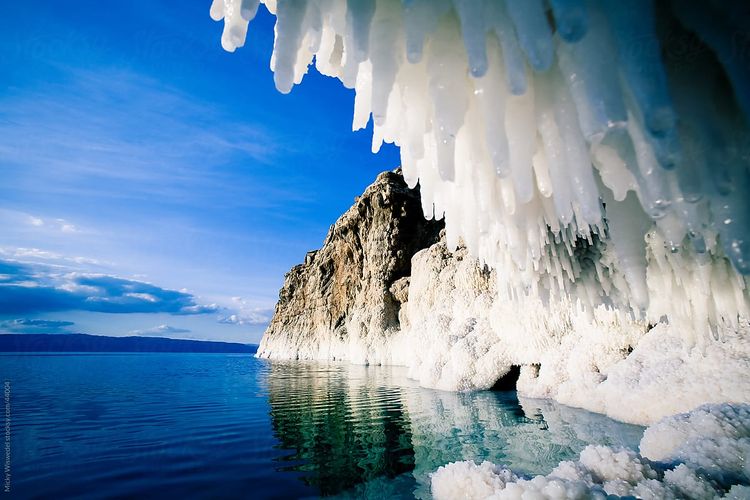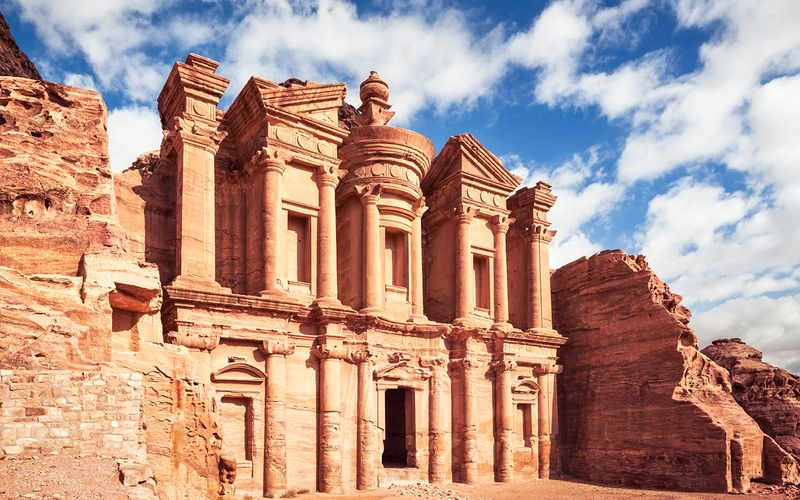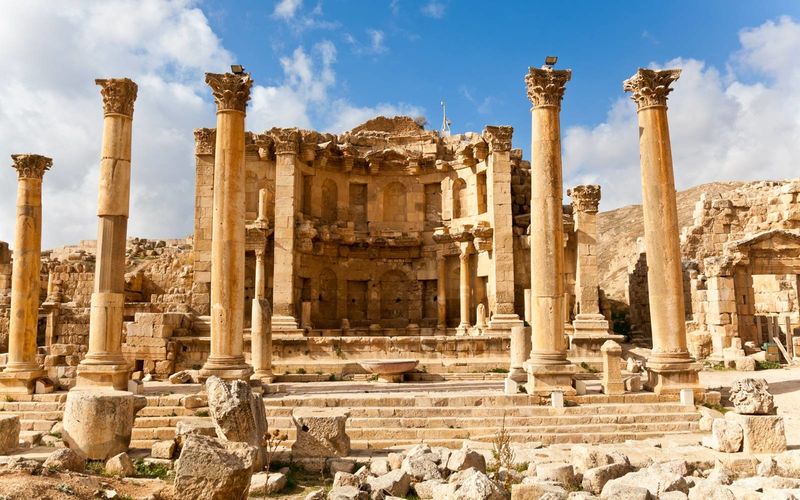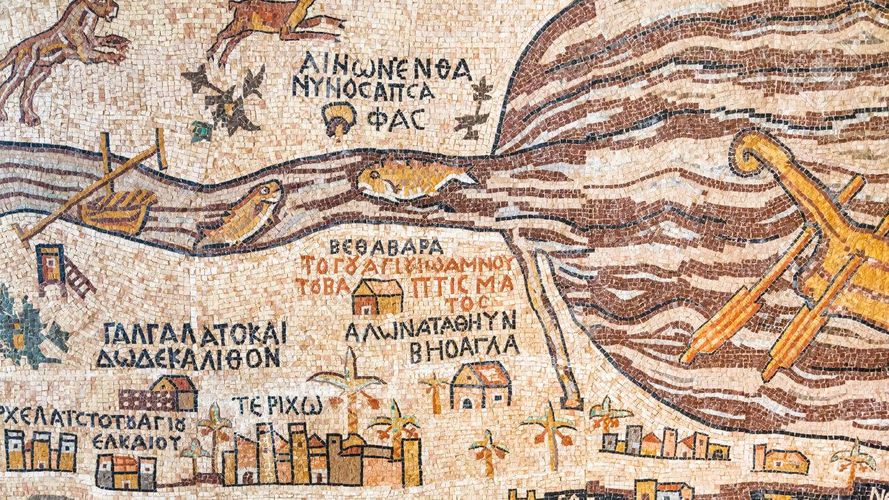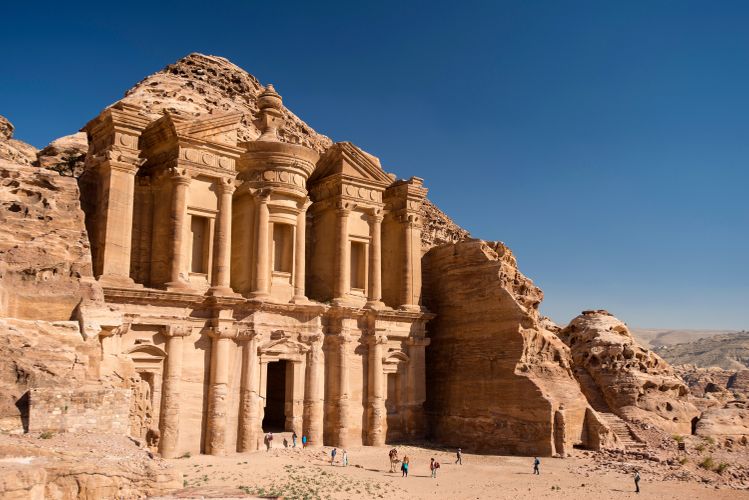 Inclusions
Themes
Snapshot
Ajloun Castle Amman - Roman Amphitheatre Dead Sea - Sweimeh - Swimming, floating, relaxing Jordan Folklore Museum Madaba - Church of St. George - Mosaics Petra - UNESCO Heritage site Qasr al Kharrana Rasoun Village - Homestay Wadi Rum - Bedouin Dinner Wadi Rum - UNESCO Heritage site Amman - Citadel Dana Biosphere Reserve Jerash - Ancient Roman Site Madaba Mt. Nebo - Panoramic Views Qasr al Azraq Qasr Amra - UNESCO Heritage site Wadi Rum - 4 x 4 Desert Jeep Safari Wadi Rum - Bedouin Lunch
Inclusions
Inbound Transfer - Amman Queen Alia International Airport (AMM) Outbound Transfer - Amman Queen Alia International Airport (AMM) Professional English speaking local tour guides Transportation in a fully air-conditioned, non-smoking vehicle 4 x 4 Desert Jeep Safari All camping equipment at Wadi Rum Tips except drivers and guides
7 nights - accommodation.
- 2 nights3 starAmmanAl Waleed Hotel / Antika Hotel
- 1 nightHomestayRasoun VillageRasoun Homestay
- 1 night4 starDead Sea - SweimehDead Sea Spa Resort
- 1 night3 starPetraAmra Palace Hotel
- 1 nightDesert CampWadi RumRahayeb Desert Camp
- 1 night3 starAmmanAl Waleed Hotel / Antika Hotel
7 Breakfasts, 2 Lunches, 2 Dinners
Exclusions
Entrance fees Visas, border or port taxes Tips - drivers and guides Hotel gala dinners (if charged by the hotels on 24 & 31 Dec, see 'Notes' section) Suggested optional activities Compulsory Travel Insurance
Itinerary
Welcome to Jordan! Upon arrival our staff will meet you at the airport and transfer you to your hotel in Amman for the start of your trip. They'll help you settle in and introduce you to the local area. Overnight Amman
Day 2
Sunday Desert Castles and Amman city tour
Your first full day of our Jordan tour starts after breakfast, as we make our way to Jordan's famous 'desert castles'. Jordan's desert castles are located on the old trade routes and still house some of its ancient remnants including frescoes, bath houses and wells. We'll explore the desert castles of Qasr al-Kharrana, Qasr Azraq and Qasr Amra before we head back to Amman for lunch at a local eatery, with falafel and hummus on the menu. After lunch, we'll explore downtown Amman on foot, visiting the impressive Roman Amphitheatre, the Jordan Folklore Museum as well as the Citadel. We'll also visit some of Amman's busy markets, tasting Knafeh - a tasty sweet - while our guide teaches us some basic Arabic greetings and phrases to use during our Jordan tour. We may visit a few traditional handcraft and art galleries, if time permits. Overnight Amman
Day 3
Monday Jerash, Ajloun Castle and Rasoun homestay
Leaving Amman this morning, we head north to the ancient city of Jerash - one of the largest and well-preserved Greco-Roman cities outside of Europe. Here we'll visit the Forum, explore its Roman colonnaded streets, the Nymphaeum and the Temple of Artemis. From Jerash, we'll make our way to Ajloun Castle, built in the 12th century and extended in the 13th. It also served as the base for Saladin's Arab forces when he defeated the Crusaders in the 12th century. The countryside of the Ajloun Forest Reserve around the castle is picturesque and green and a popular place for avid hikers, with its hills, mountains and forests just waiting to be explored. After Ajloun Castle, we head to the village of Rasoun to meet our homestay hosts for the night. After settling in and being shown through the village, we'll walk through hills covered with scrub and forest to see some Bronze Age Dolmens - which are megalithic tombs formed by placing a huge stone slab atop two or more standing stones. We'll return to our homestay in Rasoun this evening, where we'll be treated to a home-cooked traditional Arabic meal which will be prepared by our host Jordanian family, and we spend the evening chatting with them about life in Jordan. Overnight Rasoun Village
Day 4
Tuesday Madaba, Mt. Nebo and the Dead Sea
We say goodbye tour Jordanian host family, after a shared breakfast and head south to Madaba, where we'll marvel at the Byzantine mosaics and the 'Madaba Map' - which is the oldest preserved map of the Holy Land. From Madaba, we'll make our way to Mount Nebo where on a clear day, which is most of the time, you get great views towards Jericho and beyond. After a tasty lunch, we'll make our way down to our resort right on the banks of the Dead Sea, where you have some free time to swim - or rather float - in its incredibly salty waters and to relax by the hotel pool. Don't forget a newspaper or magazine for your iconic Dead Sea photo! Overnight Dead Sea - Sweimeh
Day 5
Wednesday Dana Biosphere Reserve, Shobak Castle and Petra
Today, we'll make our way down the Dead Sea coastline, after we pass some salt flats at the southern end of the Dead Sea, we head up through the mountains towards Petra, stopping for a short hike in the beautiful scenery and hills of the Dana Biosphere Reserve along the way. This is Jordan's largest nature reserve, and there are great views of the valleys and hills on the various trails around the restored Dana village. Spring is a particularly lovely time to visit with the terrain surprisingly green and full of flowers. We'll stop at a village and take a walk before continuing to the imposing crusader castle at Shobak, finally arriving at Petra late in the evening. You have the option for a spectacular and atmospheric introduction to Petra tonight, with the Petra by Night tour. Here you walk through the Siq to the Treasury, the whole way being atmospherically lit up by thousands of candles. Overnight Petra
Day 6
Thursday Petra, Wadi Rum and Bedouin camp
We start our exploration of the Rose Red city of Petra, now one of the Modern 7 Wonders of the World, with a walk through the winding Siq to the magnificent Treasury. Our guide will explain the fascinating history of the site and the Nabatean people who built it, and we'll explore several caves and tombs. You'll then have time to explore further, perhaps hiking up to the huge Monastery, carved out of the cliffs overlooking the Jordan Valley, or walking up to the High Place of Sacrifice. Late in the afternoon, we head into the spectacular desert scenery of Wadi Rum for a night under the stars enjoying the hospitality of the Bedouins. We stay in a comfortable camp with a great remote location between the sand dunes and the rocky cliffs, well away from the road and traffic. You can sleep in your traditional goat hair tent, with a proper bed and all bedding provided, or take a sleeping bag and find a secluded location to sleep outside under the stars. Overnight Wadi Rum
Day 7
Friday Jeep Safari, Bedouin experience at Wadi Rum and back to Amman
After breakfast in the camp, we take a jeep safari through the sands and beneath the towering 'jebels' of Wadi Rum, stopping to climb sand dunes and to see some of the strange rock formations, including a spectacular rock bridge. We'll also do some local activities inspired from the Bedouin traditions, walking with a local shepherd with his sheep and goats to a Bedouin tent where we'll participate in making lunch. We can also join in and learn about other traditional Bedouin activities such as shearing the sheep & goats' hair, milking, grinding grains, making bread and roasting coffee until our lunch is ready. Finally, after really getting a feel for nomadic Bedouin life, we return by jeep to our camp and then drive north on the Desert Highway back to Amman. If you would like to add a few days to your tour and spend some time by the Red Sea, then an extension to Aqaba is available after you finish in Wadi Rum. This evening we'll walk out to a coffee shop or cafe near our hotel in Downtown Amman to enjoy a shisha, a game of backgammon and to reminisce on our Jordan tour. Overnight Amman
Your time is free in Amman today until we pick you up from your hotel and transfer you to the airport for your departure. Further sightseeing tours are available today if you have a late afternoon or evening flight, including a trip to the Baptism Site at Bethany on the Jordan River. This tour also connects well with several of our Egypt and Israel tours, please contact us for ideas and help with connections.
Accomodations
1 STAR
Dead Sea Spa Resort, Guest House Amman Hotel, La Maison Hotel, Rahayeb Desert Camp, Rasoun Home Stay, Rum Art Hotel or similar
Policies
Please Note: 1. Group Size : Minimum Group Size of 2. 2. Age : Minimum Age of 12. Whilst there is no Maximum Age set it is assumed the customer is fit enough to take part in the activity or tour. Health documents may be requested. 3. Single travellers are obliged to pay Single Supplement and will have the hotel room to themselves. 4. Jordan visas are available on arrival for JD 40. As entrance fees are not included in this tour, we strongly recommend purchasing a Jordan Pass in advance. This provides a free visa, a package of entrance fees, and digital brochures to sites visited. Cost JD 70 (approx. USD 99) from https://www.jordanpass.jo/Contents/Prices.aspx 5. Hotel Gala Dinners - Many of Egypt and Jordan's hotels and Nile cruise boats arrange a very special gala dinner with entertainment in the evening on Christmas Eve and New Year's Eve. Payment for these is often optional on Christmas Eve (24 Dec) but may be compulsory on New Year's Eve (31 Dec), whether you attend or not. Prices can range from around US$50 to over US$150 per person. Final decisions on prices and whether dinners are compulsory are made relatively close to the time. We aim to always select hotels that make their Gala Dinners optional, though this is is not always possible. Gala dinner prices are therefore not included in our tour prices, but will be added to your booking if they become required. More information is available on request.
Reviews
No reviews