16 days / 15 nights
Caucasus Tours : Constantinople to Yerevan Tour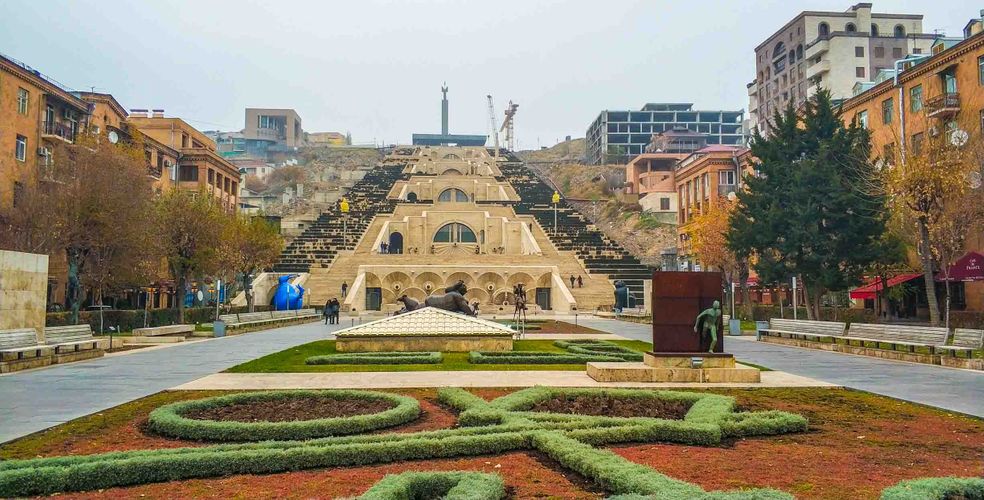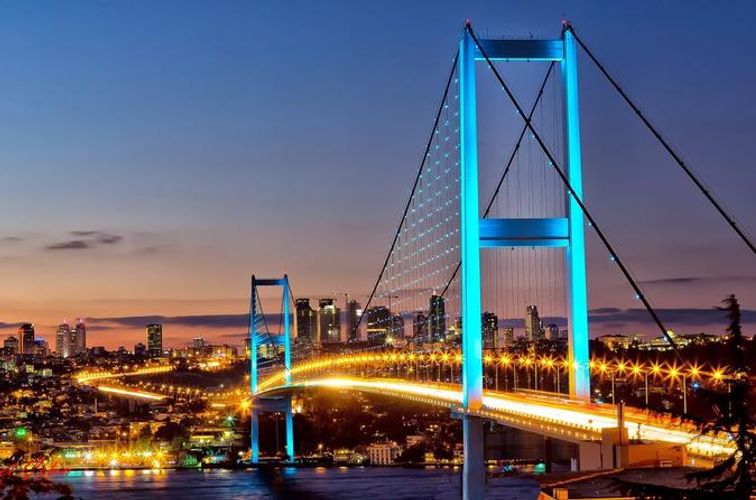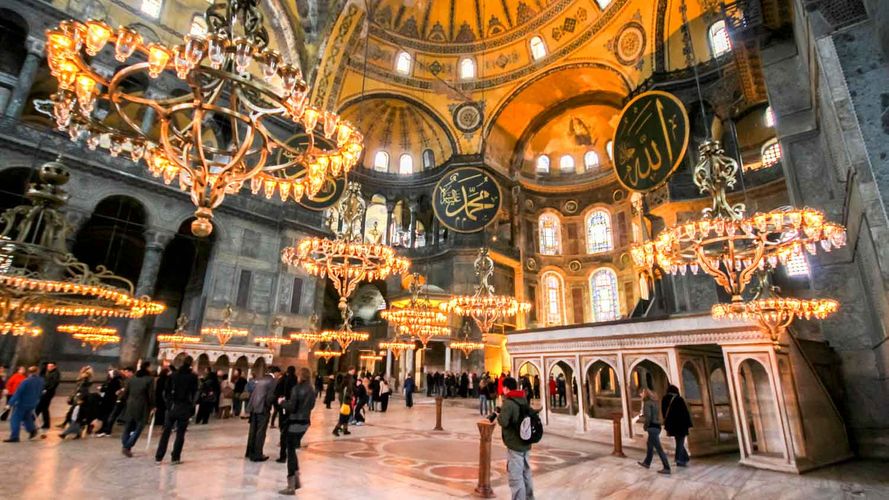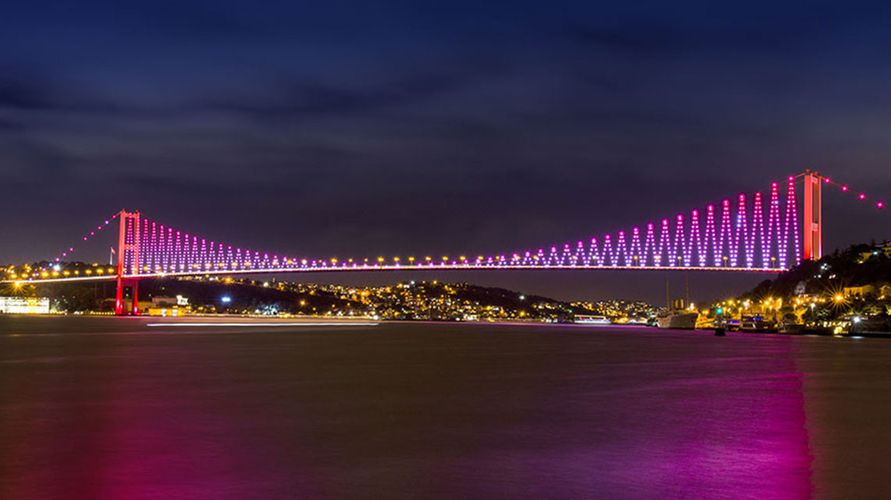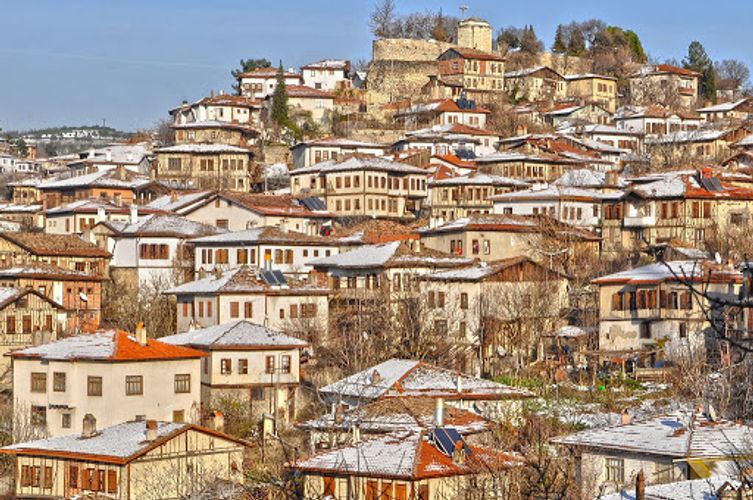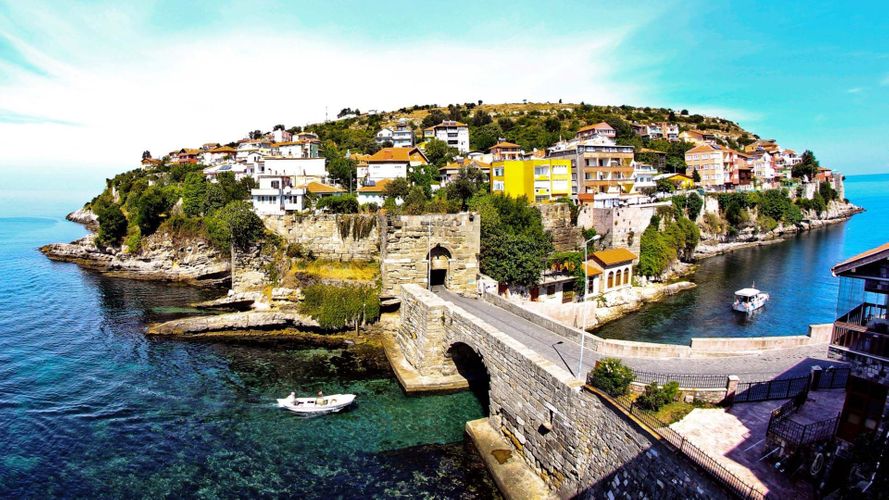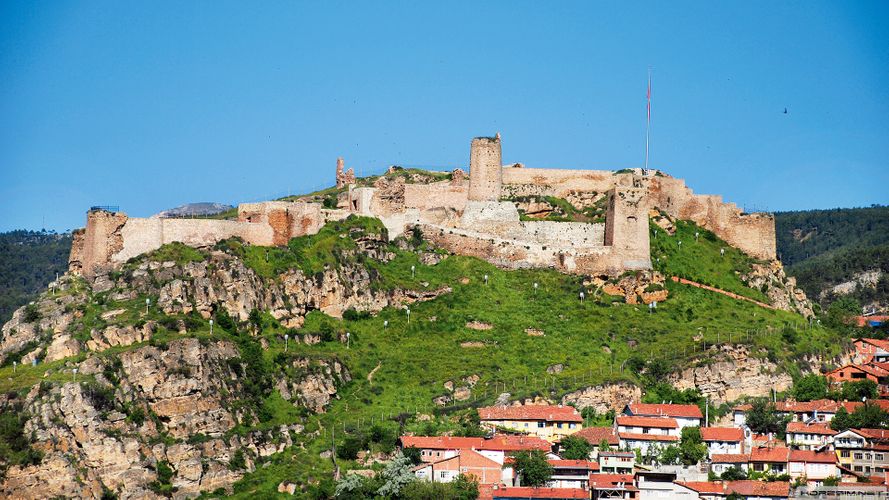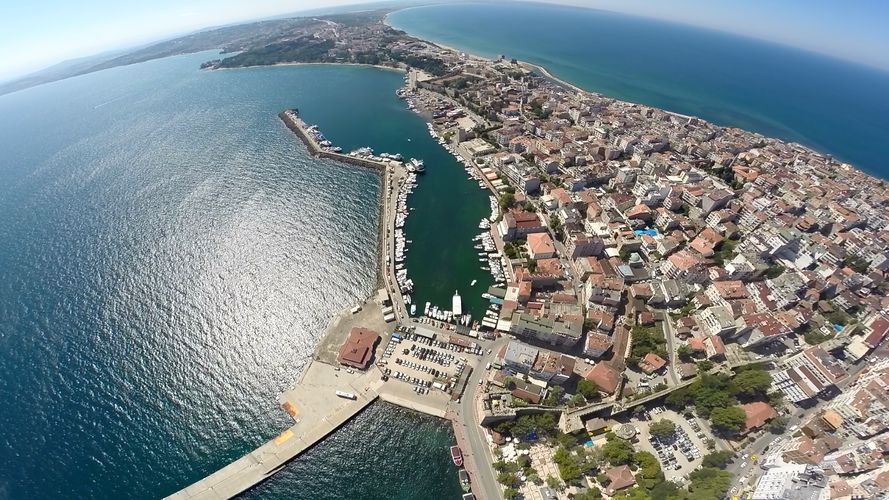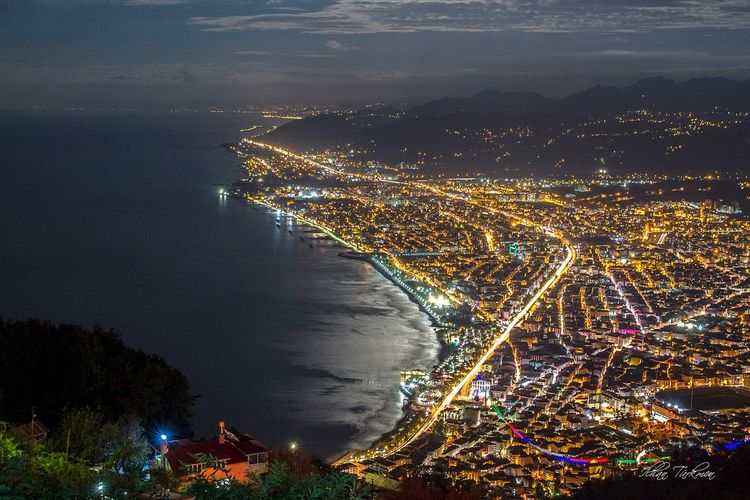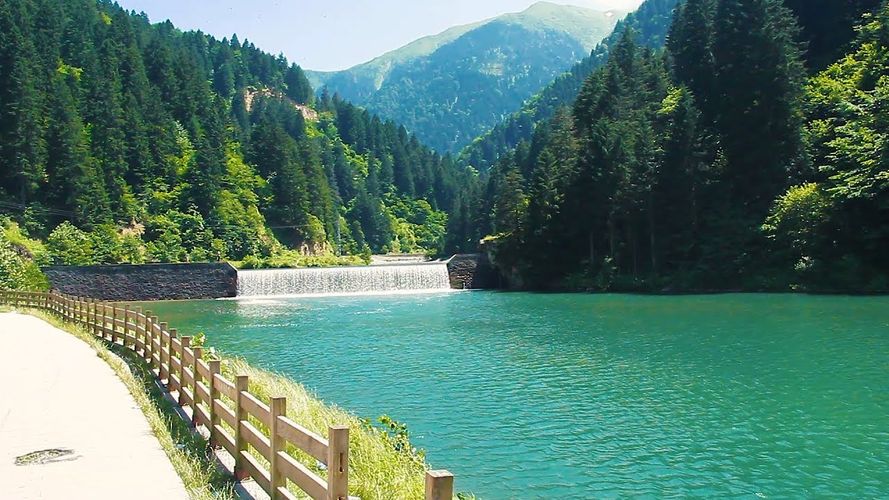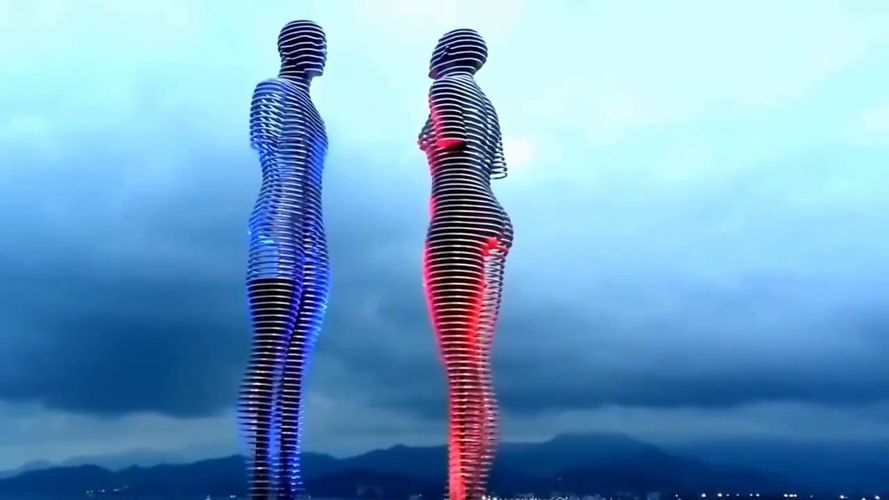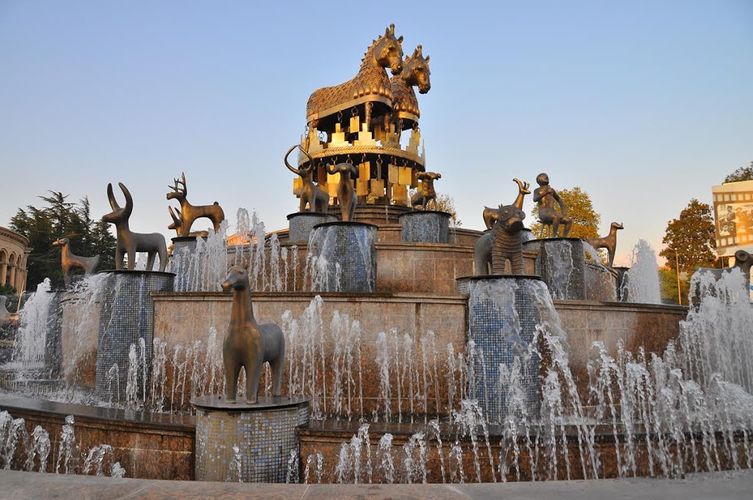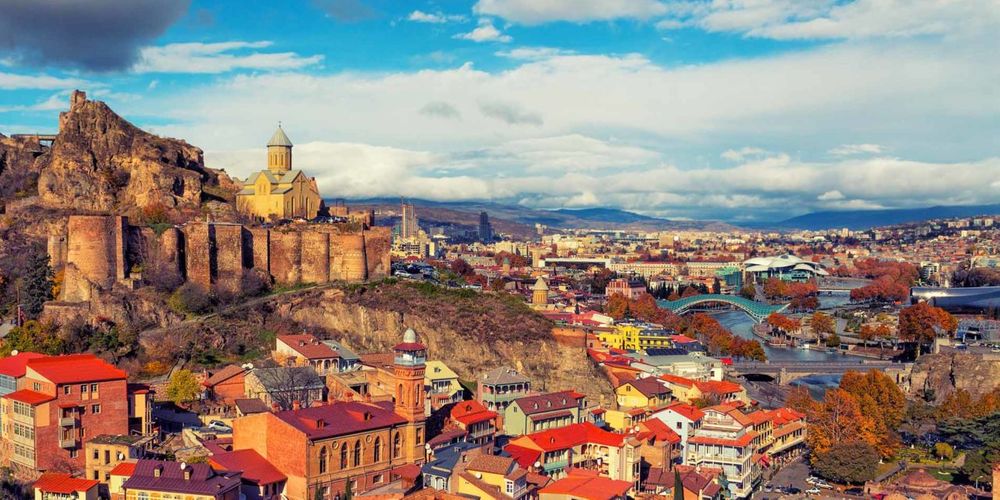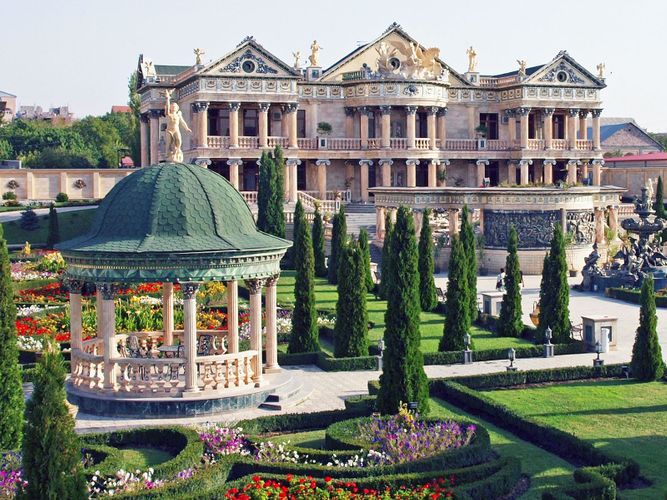 Inclusions
Themes
Snapshot
Amasya Amasya - Tombs of the Pontic Kings Batumi - Alphabet Tower Batumi - Batumi Boulevard Batumi - Orta Mosque Batumi - Statue of Ali and Nino Batumi - Theater Square Cappadocia - Love Valley Cappadocia - Üçhisar - Citadel Etchmiadzin (Vagharshapat) Cathederal Geghard Monastery Gergeti Trinity Church Göreme Open Air museum Istanbul - Blue Mosque Istanbul - Old City - UNESCO Heritage site Istanbul - Topkapi Palace Kutaisa - Bagrati Cathedral Lake Sevan Mtskheta - Svetitskhoveli Cathedral - UNESCO Heritage site Sataplia Nature Reserve Tbilisi - Abanotubani Sulphur baths Tbilisi - Europe Square Tbilisi - Kartlis Deda (Mother Georgia) Tbilisi - Meydani (Freedom Square) Tbilisi - Peace Bridge Tbilisi - Rustaveli Avenue Trabzon - Boztepe Trabzon - Hagia Sophia Musuem Amasya - Harşene Castle Ankara - Atatürk's Mausoleum Batumi - Avrıpa Square Batumi - Neptune Fountain Batumi - Piazza Square Batumi - Statue of Medea Cappadocia - Kaymakli - Underground City Cappadocia - Pigeon Valley Dilijan Garni Hellenistic Temple Gelati Monastery - UNESCO Heritage site Göreme - UNESCO Heritage site Gyumri - Black Fortress Istanbul - Hippodrome Istanbul - St. Sophia Museum Khor Virap Kutaisi Mtskheta Prometeus Cave Sevanavank Monastery Tbilisi - Central (Jumah) Mosque Tbilisi - Holy Trinity Cathedral (Sameba) Tbilisi - Metekhi Church of Assumption Tbilisi - Narikala Fortress Tbilisi - Rezo Gabriadze Marionette Theatre Trabzon - Ataturk Mansion Trabzon - Gulbahar Hatun Mosque Trabzon - Trabzon Castle
Inclusions
Inbound Transfer - Istanbul New Istanbul Airport (IST) Sabiha Gokcen Airport (SAW) Outbound Transfer - Yerevan Zvartnots International Airport (EVN) Professional English-speaking tour guide for the duration of the tour Transportation in a fully air-conditioned, non-smoking vehicle Tips except driver and guide Entrance fees in Turkey
12 nights - accommodation.
- 2 nightsBoutiqueIstanbulGalata Istanbul Hotel
- MGallery by Sofitel
- 3 nightsBoutiqueCappadociaElevres Stone House Hotel
- 1 night4 starAmasyaHotel to be advised
- 1 night5 starTrabzonBüyük Sumela Hotel / Titanic Port Bakirkoy
- 1 night4 starBatumiHotel to be advised
- 1 night4 starKutaisiHotel to be advised
- 1 night4 starTbilisiHotel to be advised
- 1 nightSleeper Train CabinBetween Yerevan and TbilisiHotel to be advised
- 1 night4 starYerevanAni Plaza Hotel
Exclusions
Entrance fees - Georgia and Armenia Suggested optional activities Tips - driver and guide Visas, border or port taxes Compulsory Travel Insurance
Itinerary
Welcome to Istanbul. You will transferred to your hotel and the remainder of the day is yours, free to explore Istanbul. Overnight Istanbul
Day 2
Saturday Istanbul Old City
Tour the exotic city that spans both Europe and Asia visiting the Topkapi Palace, Blue Mosque, St Sophia Museum and the Hippodrome. Cruise between two continents on the stretch of water that separates Europe from Asia in the afternoon with an optional 'Half day Bosphorous cruise'. Overnight Istanbul
Day 3
Sunday Akcakoca, Safranbolu
This morning we drive to the coastal town of Akçakoca. Its old town area, situated on a gentle hill is a well preserved neighbourhood of traditional houses of wood and firebricks, lining square-shaped blocks. We then drive to the UNESCO World Heritage-listed town of Safranbolu. Overnight Safranbolu
Day 4
Monday Safranbolu, Amasra
After breakfast, we start our tour from Hidirlik Hill to get a city view then discover Safranbolu's well-preserved wooden houses, Cinci Inn and Bath, old goverment building, the clock tower and the Arasta Bazaar where we will learn about the traditional handicraft shops. In the afternoon we drive to Amasra and visit the Roman castle and walls, wood-carving handicraft bazaar and the outer and inner piers of the city. Overnight Safranbolu
After breakfast we will drive to Kastamonu, which is one of the rare cities where you can find great examples of traditional Turkish houses. Along the way we'll stop at the crystal terrace, an unbreakable glass platform attached to a cliff edge 80 meters above the Incekaya Canyon. Overnight Kastamonu
Day 6
Wednesday Inebolu, Sinop
This morning we head for Inebolu with its wooden houses reflecting Rum (Byzantine or Ottoman Greek) architecture, dark green nature and excellent coastline which amazes visitors. Overnight Sinop
Day 7
Thursday Akliman, Hamsilos, Erfelek Waterfall
We depart from our hotel and visit Akliman Cove, Hamsilos Bay which offers rich natural beauty with green forests, colourful flowers and small inland bays where military ships took strategic advantage of the bays' hidden location during the First World War. Lastly we visit Erfelek Waterfall where you will be able to trek through the park and find many cascading waterfalls and other beautiful natural scenes. Overnight Sinop
Day 8
Friday Ordu, Trabzon
Today we will drive towards the Black Sea coast to Trabzon, stopping on the way for a short visit to Yason Church which stands along one of the most picturesque locations on the Black Sea coast. Then you will have great photo opportunity at Boztepe before heading to Trabzon. Overnight Trabzon
Today we tour Trabzon and surrounds, visiting the breathtaking Byzantine Sumela Monastery and Uzungol, a picturesque lake surrounded by thick woods before returning back to the hotel. Overnight Trabzon
Day 10
Sunday Trabzon - Batumi (Georgia)
After a border crossing into Georgia we head for Batumi. Batumi city tour starts starts with Orta Mosque ,Old Batumi, Piazza Square, Europe Square and Medea, Theatre Square and Neptune Fountain which took its origin from Greek mythology, Boulvard of Batumi, Statue of Ali and Nino about the love story of Azeri boy and Georgian girl, Alphabet Tower and transfer to the hotel. Overnight Batumi
Day 11
Monday Batumi - Kutaisi
Today our destination is Kutaisi. On the way we visit the famous Prometeus Cave and Sataplia to see 120 million year old dinosour footprints. Once in Kutaisi we will visit Gelati Monastry and Bagrati Cathedral. Overnight Kutaisi
Day 12
Tuesday Kutaisi - Tbilisi
After breakfast our destination is Gori, where the Stalin was born and Caucasian Mountain Kazbeki. Visit the UNESCO Site of Gergeti Monastry by 4x4 WD offroad vehicles. Overnight Tbilisi
Day 13
Wednesday Mtskheta - Tbilisi - Yerevan
After breakfast we visit Mtskheta, ancient capital of Georgia. Svetitshoveli Cathedral, a UNESCO Site and Jvari Monastry also UNESCO Site and the oldest church in Georgia. We continue on to the current capital, Tbilisi. Here we will have a city tour visiting Sameba Cathedral, Europe Square, Cable car, Kartlis Deda, Narikala Castle, Juma Mosque, Sulfur Baths, Meydani, Metekhi Church, Peace Bridge, Rezo Gabriadze Marionette Theatre, Liberty Square and Rustavelli Street. Transfer to the train station for our train to Yerevan Overnight Between Yerevan and Tbilisi
Our tour starts with Echmiadzin Cathedral then Gumru Black Castle,. Dilijan, Sevanavank Monastry and Sevan Lake. Overnight Yerevan
After breakfast we have a city tour with Garni Temple, Geghard Monastry (UNESCO Site), Khor Virap Monastry and Tsitsernakaberd (Monument of Armenian genocide). Overnight Yerevan
After breakfast our tour concludes and we say goodbye to our new friends before being transferred to the airport for your onward flight.
Accomodations
1 STAR
Ani Plaza Hotel, Büyük Sumela Hotel, Galata Istanbul Hotel - MGallery by Sofitel, Marriot Courtyard Tbilisi, Sleeper Train Cabin between Yerevan and Tbilisi, World Palace Hotel or similar
3 STAR
Bagrati Hotel or Similar, Havuzlu Asmazlar Konagi or Similar, Kursunlu Han Hotel or Similar, Sinop Antik otel or Similar or similar
Policies
Please Note: 1. Group Size : Minimum Group Size of 2. 2. Age : Minimum Age of 8. Whilst there is no Maximum Age set it is assumed the customer is fit enough to take part in the activity or tour. Health documents may be requested. 3. Single travellers are obliged to pay Single Supplement and will have the hotel room to themselves. 4. This tour requires a minumum number of 2 people.
Reviews
No reviews