8 days / 7 nights
Best of Turkey Tour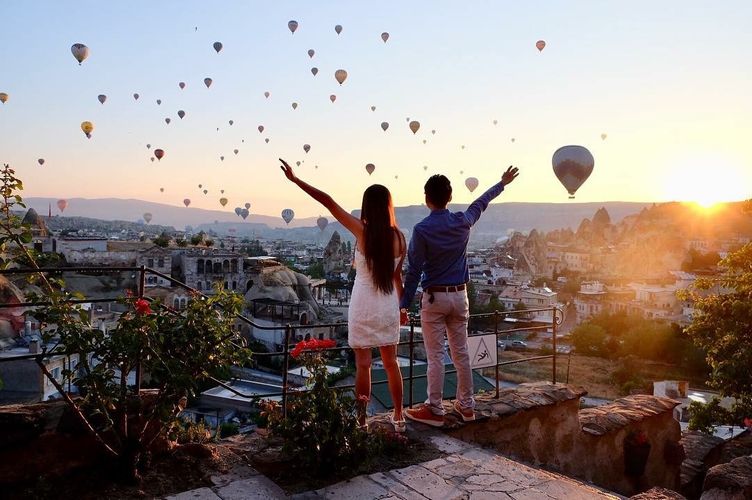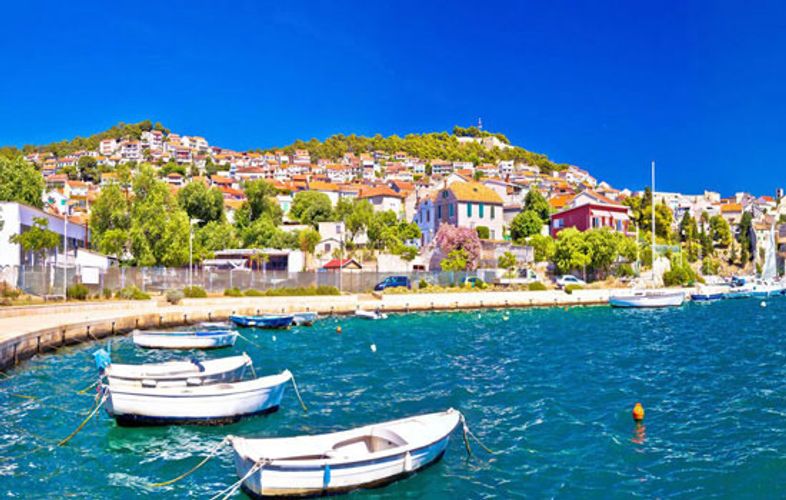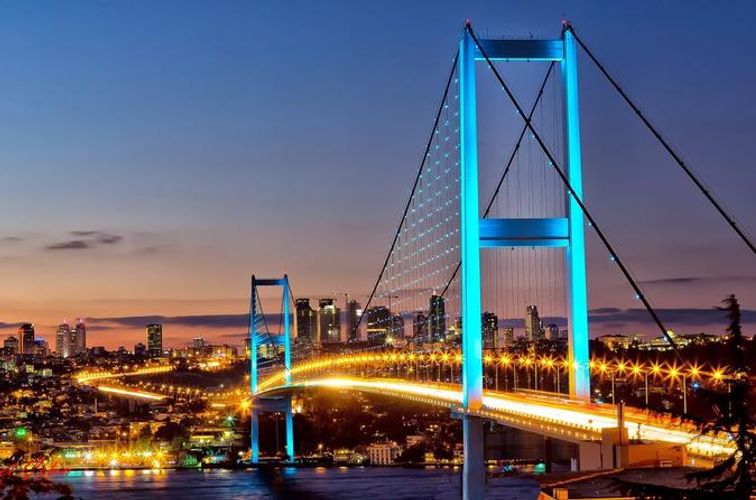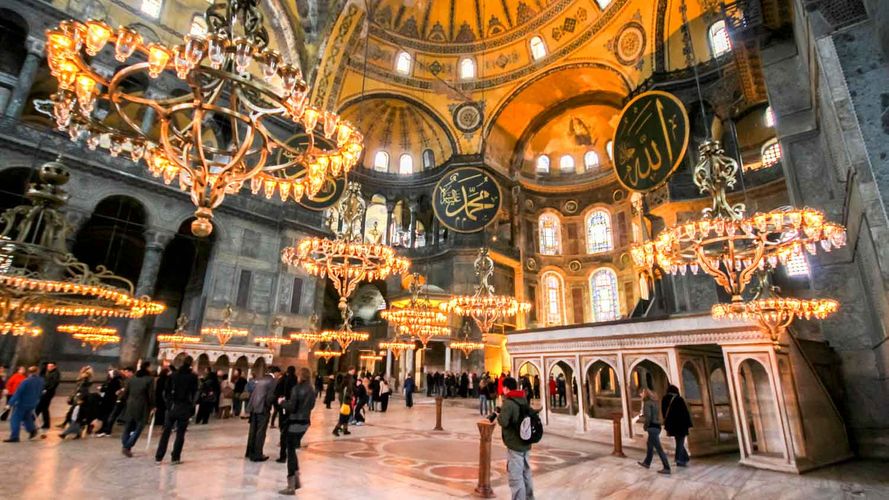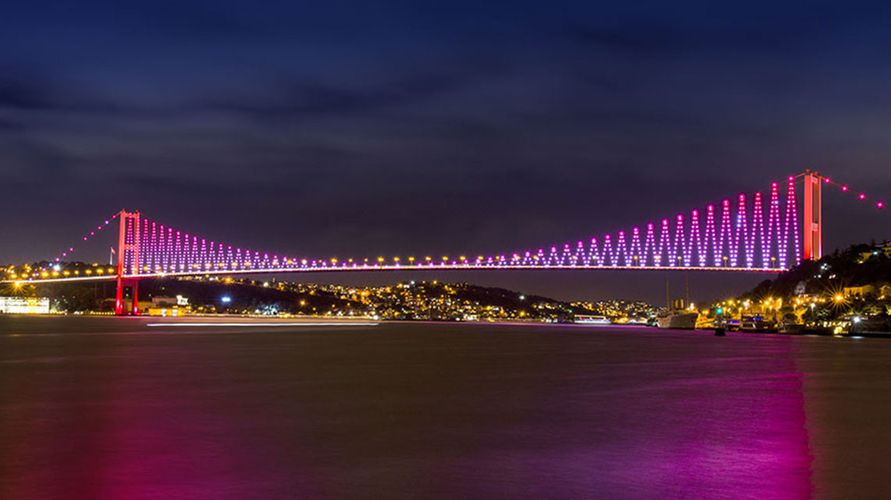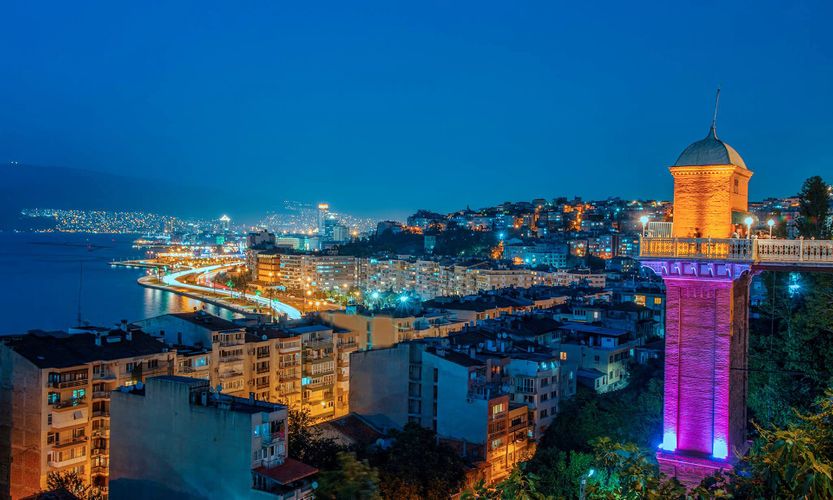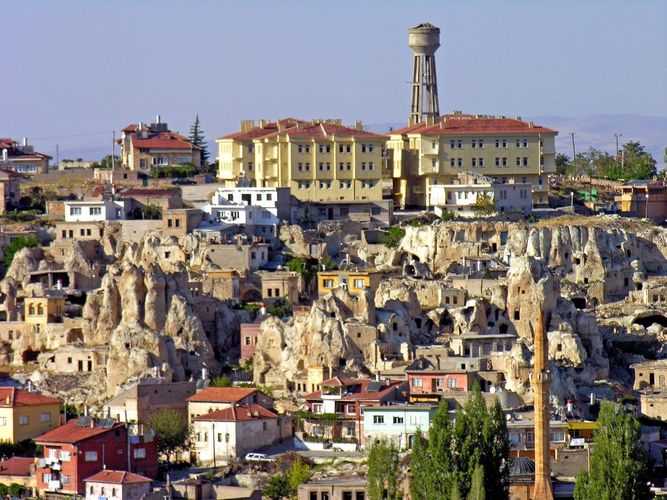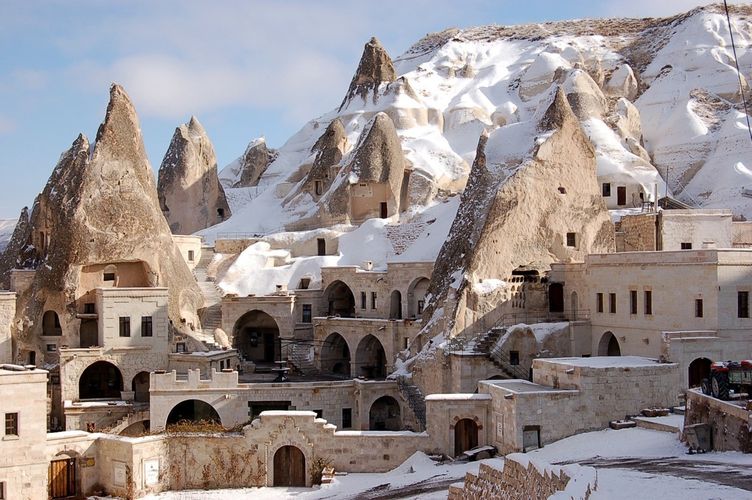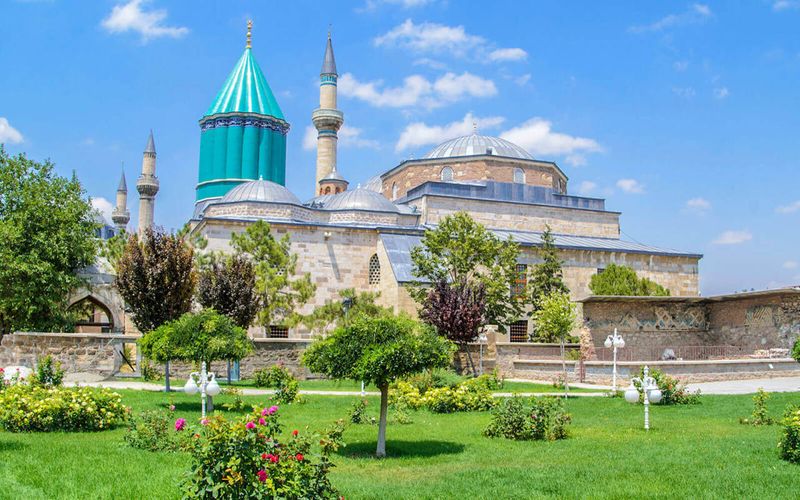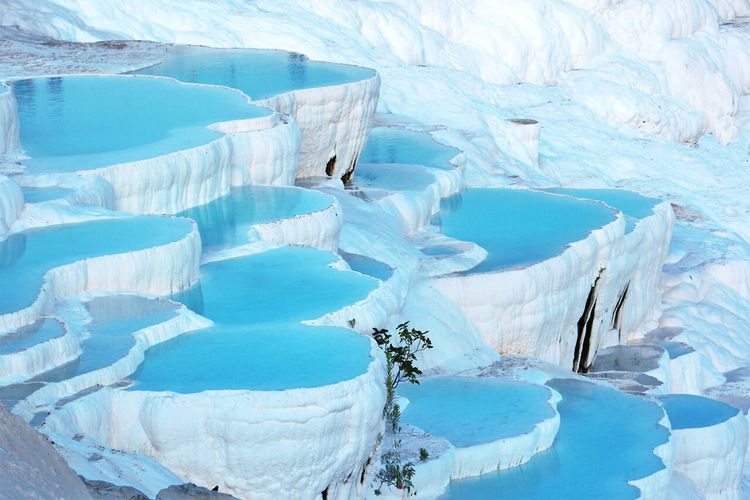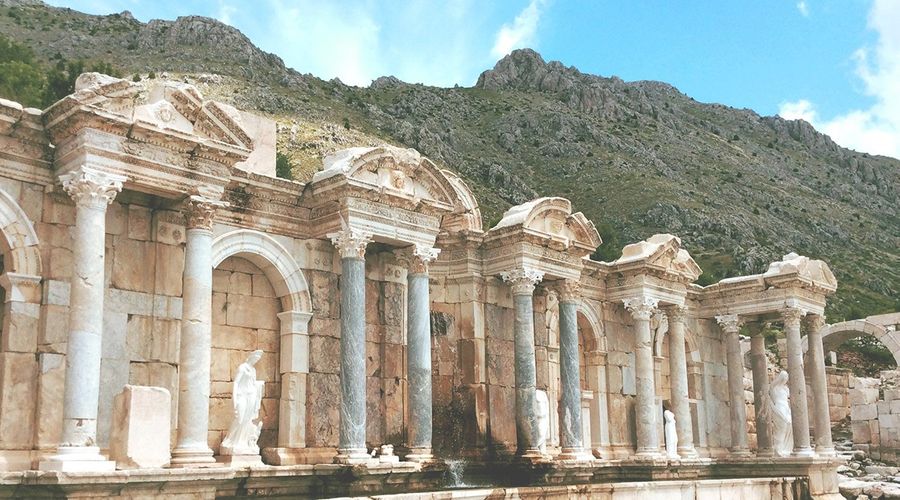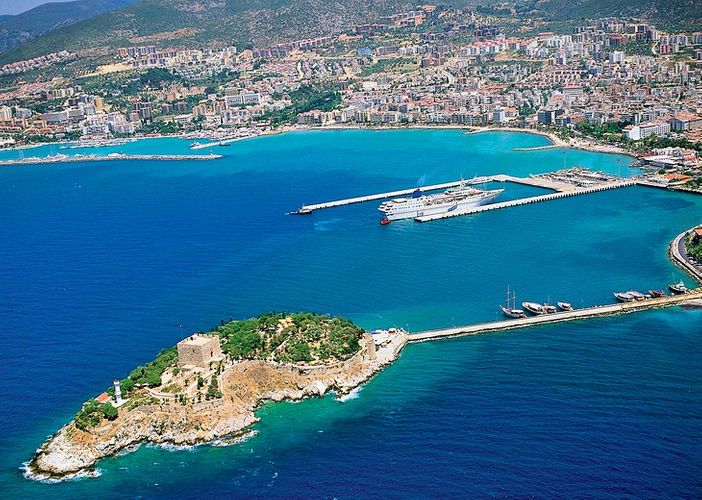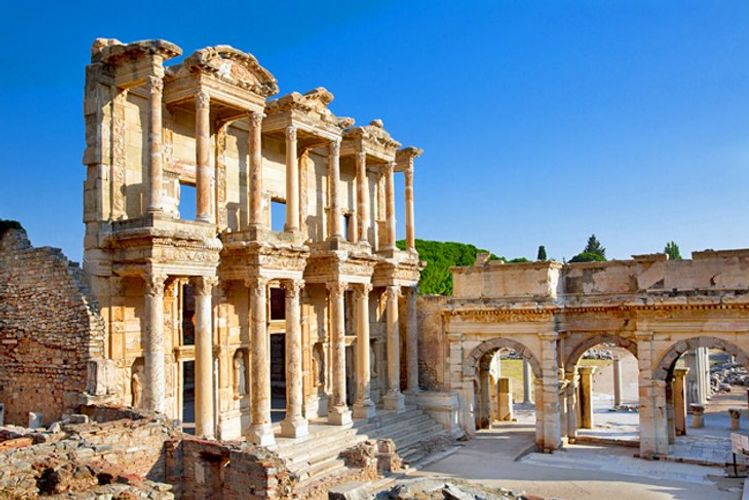 Inclusions
Themes
Snapshot
Ankara - Atatürk's Mausoleum Cappadocia - Üçhisar - Citadel Göreme - UNESCO Heritage site Istanbul - Blue Mosque Istanbul - Old City - UNESCO Heritage site Konya - Alaeddin Mosque Pamukkale - Calcium Travertines - UNESCO Heritage site Sagalassos - Ancient Site Sultanhani Caravansary Cappadocia - Kaymakli - Underground City Ephesus - UNESCO Heritage site Göreme Open Air museum Istanbul - Hippodrome Istanbul - St. Sophia Museum Konya - Mevlana Museum Pamukkale - Hierapolis Site of the Temple of Artemis
Inclusions
Inbound Transfer - Istanbul New Istanbul Airport (IST) Sabiha Gokcen Airport (SAW) Outbound Transfer - Istanbul New Istanbul Airport (IST) Sabiha Gokcen Airport (SAW) Professional English-speaking tour guide for the duration of the tour Transportation in a fully air-conditioned, non-smoking vehicle Domestic flight between Izmir and Istanbul and transfers Tips except driver and guide Entrance fees
7 nights - accommodation.
- 1 night4 starIstanbulPort Bosphorus Hotel
- 2 nightsBoutiqueCappadociaGul Konaklar
- 1 night4 starKonyaHilton Garden Inn Konya
- 1 night4 starPamukkaleColossae Thermal Hotel
- 1 nightBoutiqueKuşadasıIlayda Avantgarde Hotel
- 1 night4 starIstanbulPort Bosphorus Hotel
Exclusions
Suggested optional activities Tips - driver and guide Compulsory Travel Insurance
Itinerary
Day 1
Saturday Istanbul and the Bosphorous
Welcome to Istanbul. You will be transferred to your hotel and at 13:00 we will tour the exotic city that spans both Europe and Asia visiting the Blue Mosque, St Sophia Museum and the Hippodrome. Cruise between two continents on the stretch of water that separates Europe from Asia in the afternoon with an optional 'Half day Bosphorous cruise'." Overnight Istanbul
Day 2
Sunday Ankara, Cappadocia
After breakfast we drive towards the nation's capital, Ankara to visit Anitkabir, the Mausoleum of the famed Mustafa Kemal Ataturk before continuing on to the surreal landscape of Cappadocia. Overnight Cappadocia
Day 3
Monday Goreme Open-Air Museum, Pasabag, Uchisar
Today we tour the Goreme open-air museum, Pasabag and Uchisar castle. Photo opportunities are everywhere so have your cameras ready! Carpet weaving has long traditions in Turkey and at the carpet village we learn how the carpets are made by hand what determines their value. Tonight, don't miss the optional Turkish folklore evening featuring folklore and belly dancers... a night you won't forget! Overnight Cappadocia
Day 4
Tuesday Underground City, Konya
This morning we visit and explore Kaymakli underground city. Then leaving Cappadocia we head south, towards Konya, along the ancient Silk Road, visiting Sultanhani Caravansary, just as the ancient traders did. Once in Konya we tour the Mevlana Museum and Alaeddin Mosque. Overnight Konya
Day 5
Wednesday Sagalassos, Pamukkale
Today we head for Pamukkale and it's calcium travertines. Along the way we visit the ancient site of Sagalassos. Conquered by Alexander the Great in 333 BC, earthquakes and plague saw its demise in 541-2. Today it is one of the best preserved sites in Turkey and is on the UNESCO Tentaice list. Overnight Pamukkale
Visit the ruins of Hierapolis, the Temple of Apollo, Necropolis, and stroll over the magnificent white calcium terraces of Pamukkale. This afternoon we will enjoy a display of locally handcrafted leather goods. Overnight Kuşadası
Day 7
Friday Ephesus, Istanbul
Absorb yourself in history today with a guided tour of Ephesus and a visit to the Temple of Artemis. Feel the mystical atmosphere of the ancient city and theatre. Carpet weaving has long traditions in Turkey and at the carpet village we learn how the carpets are made by hand what determines their value. Then you will be transferred to the airport for your flight to Istanbul. (Optional Bosphorous By Night Dinner Cruise ) Overnight Istanbul
Your day is free until your return transfer to the airport where your tour concludes.
Accomodations
1 STAR
Colossae Thermal Hotel, Gul Konaklari, Hilton Garden Inn Konya, Ilayda Avantgarde Hotel or similar
4 STAR
Port Bosphorus Hotel or similar
Policies
Please Note: 1. Group Size : Minimum Group Size of 2. 2. Age : Minimum Age of 8. Whilst there is no Maximum Age set it is assumed the customer is fit enough to take part in the activity or tour. Health documents may be requested. 3. Single travellers are obliged to pay Single Supplement and will have the hotel room to themselves. 4. Domestic flight times may vary due to various circumstances 5. You will need to have your passport handy at check-in for any domestic flights 6. This tour starts at 13:00 with a half day tour of Istanbul. If flying into Istanbul on this day ensure you have left enough time to clear the airport, transfer to your hotel and check-in before 13:00.
Reviews
No reviews