7 days / 6 nights
AMSTERDAM to SWISS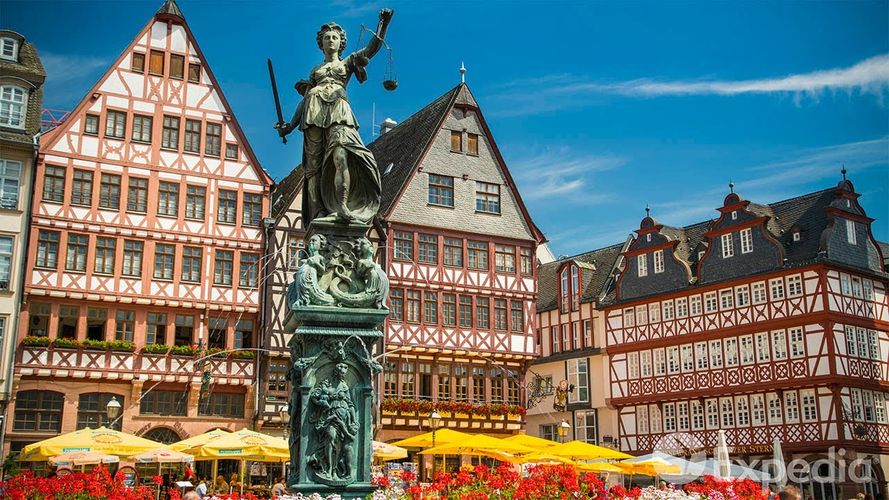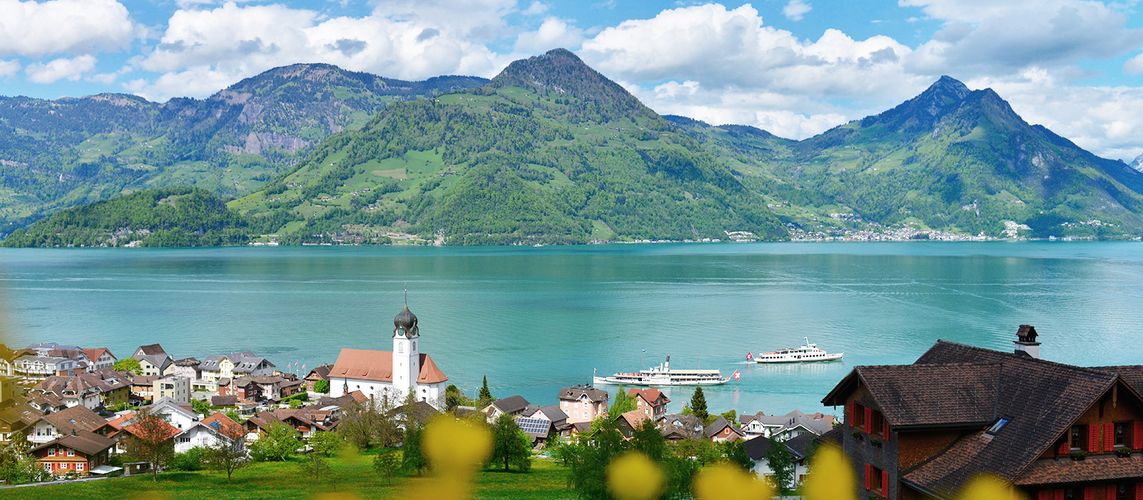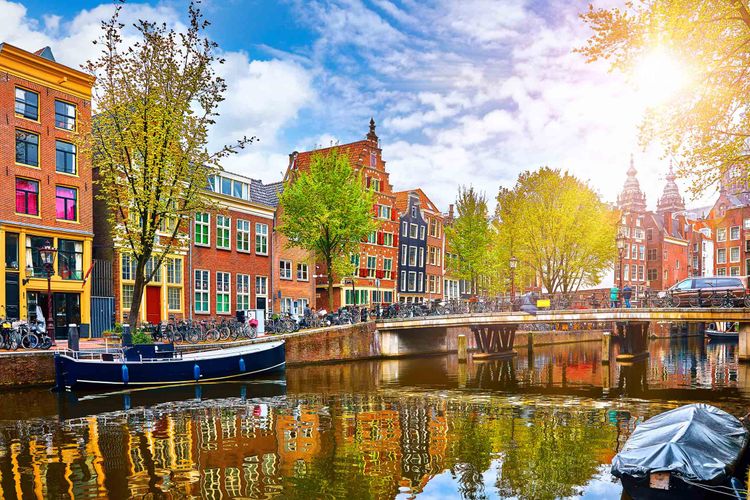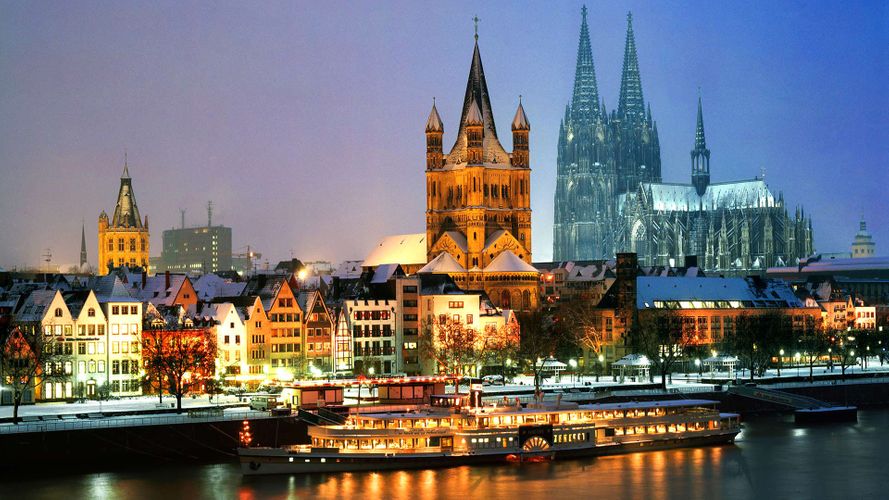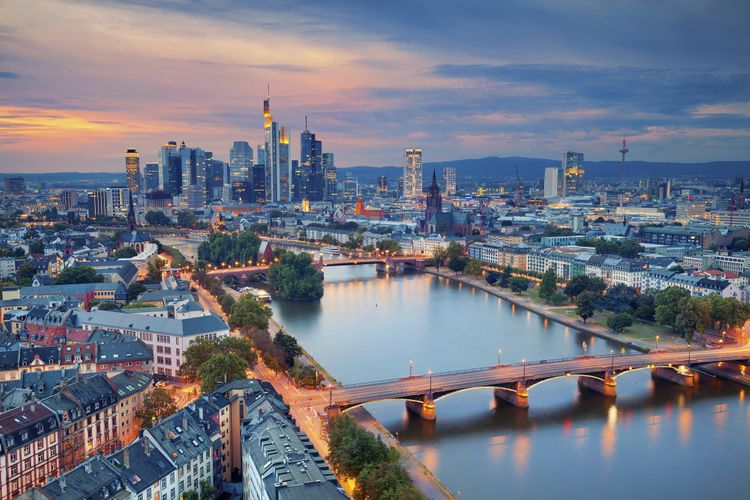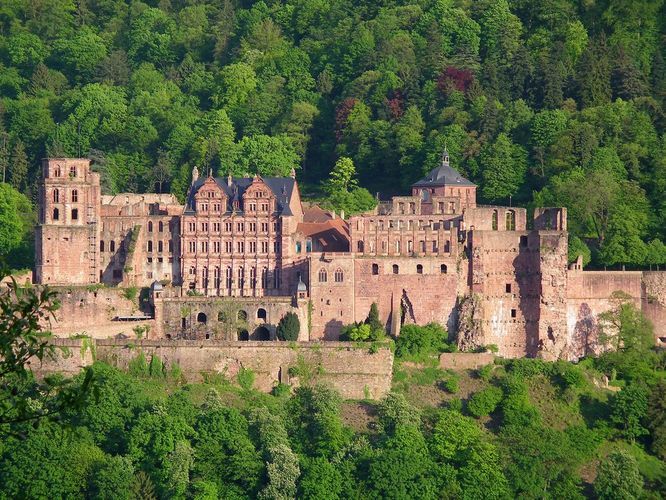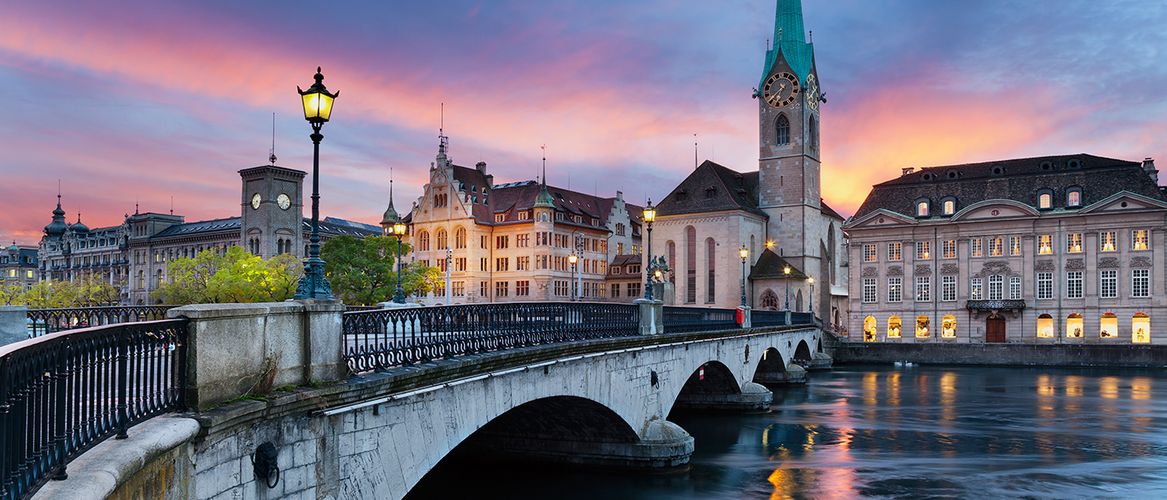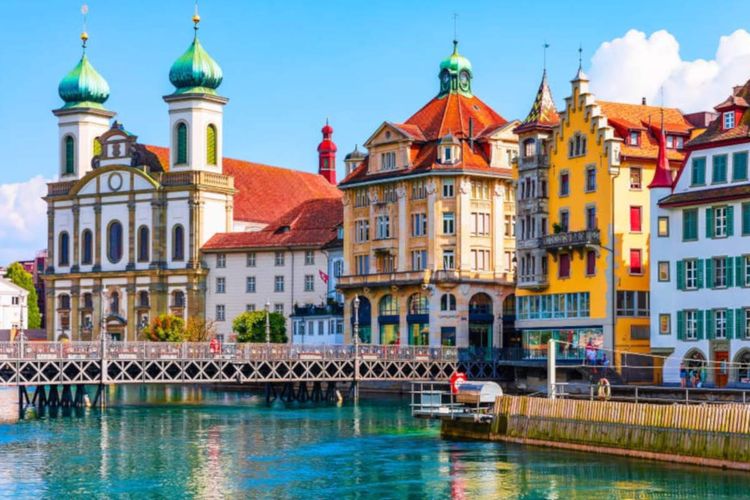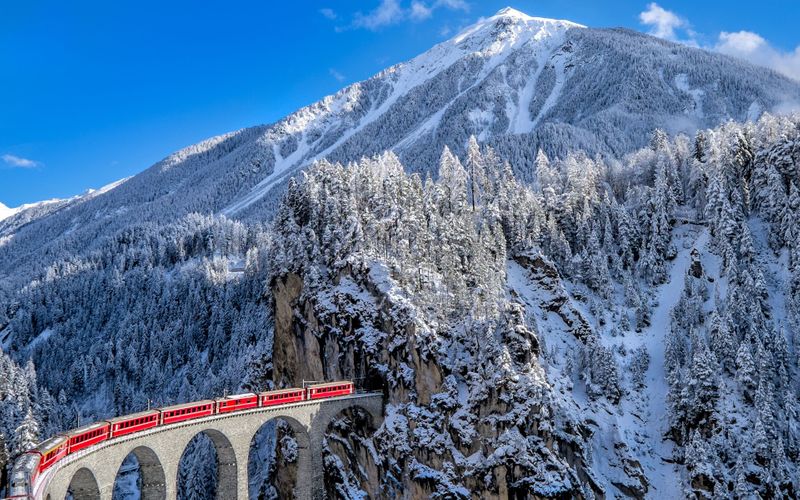 Inclusions
Themes
Snapshot
Guided Orientation Tour of Amsterdam. Orientation tour of Cologne. Orientation tour of Frankfurt. Orientation tour of Interlaken & Lucerne. Visit to windmill village. Zaanse Schans. Cologne Boat Ride. Visit to Black Forest. Visit to Rhine Falls- No Boat ride Included. Excursion to Mt. Titlis.
Inclusions
Accommodation for 02 Nights in Amsterdam Accommodation for 01 Night in Frankfurt/Heidelberg Accommodation for 03 Nights in Switzerland Coach transfer throughout the tour except on the first day & last day for Airport Arrival Departure Guided Orientation Tour of Amsterdam Orientation tour of Cologne, Frankfurt, Interlaken & Lucerne Visit to windmill village Zaanse Schans Cologne Boat Ride Visit to Black Forest Visit to Rhine Falls- No Boat ride Included Excursion to Mt. Titlis 06 Breakfast as per provided by the hotel 06 Veg / Non Veg / Jain Dinners at Indian Restaurant Hindi English speaking Experienced Tour Leader / Tour Manager throughout the tour
Exclusions
Air Tickets Visa and Insurance Extra charges/expenses of personal nature like laundry, mineral water/drinks, telephone or any other charges/ expenses not mentioned in Inclusions Optional Tours Transfers on the first day & last day for Airport Arrival / Departure Mandatory tips of Euro 2 per person per day for Coach Drivers, Guides etc.
Itinerary
Day 1
Amsterdam (Netherland)
Arrive at Airport & transfer to hotel by your own arrangement. The rest of day is at leisure so that you can relax after your long haul flight. Please note: The Tour Manager will meet you once you reached the hotel. The standard check-in time is 1500 hrs. Meals: Packed Indian Dinner Delivered to Hotel
Day 2
Amsterdam (Netherland)- Guided Orientation City Tour & Visit to windmill village Zaanse Schans
After Breakfast you would go to Orientation tour of Amsterdam. Along the way we will inform you about the public transport system, Amsterdam social life, the popular shopping areas and show you the best places to visit. Some highlights of your tour will include Dam Square and the Royal Palace, the beautiful Amsterdam canal belt, the Red Light District, the Anne Frank House, the Old Church, the famous Bijenkorf department store and the historic stock exchange building, as well as one or more of our city market streets. Later we proceed will take you to the windmill village Zaanse Schans. Here you will experience all that is typical Dutch in just a few hours. You will learn about the process of cheese making, you can walk on wooden shoes, see the interior of a working windmill and see the wooden green-painted houses and shops. A professional, experienced and friendly guide will accompany you throughout the village before you get time to further explore the village on your own. Transfer to Indian Restaurant for dinner followed by transfer to hotel. Meals: Continental Breakfast and Indian Dinner
Day 3
Amsterdam – Cologne Boat Ride - Frankfurt/Heidelberg (Germany)
Check out and board your coach to drive to Frankfurt/Heidelberg. We will stop at Cologne- This German city traces its roots back to the Roman Empire in 50 AD. Today, it is considered a cultural center in Germany, and is known for its influential and busy arts scene. It has more than thirty museums. OPTIONAL Enjoy 1 hour boat ride. Orientation tour of Frankfurt- Enjoy a trip through the Frankfurt City, where you'll see landmarks like St Paul's Church, Frankfurt Cathedral, Goethe House and Hauptwache Plaza, and on to the UNESCO-listed Rhine Valley for breathtaking natural vistas. Upon arrival transfer to Indian restaurant followed by transfer to your hotel in Frankfurt for Overnight stay. Meals: Continental Breakfast and Indian Dinner
Day 4
Frankfurt/Heidelberg – Black Forest – Rhine Falls, Zurich (Switzerland)
Check out and board your coach to drive & Continue journey to Black Forest. Famous for cuckoo clocks, where another highlight awaits you: watch a WOODCARVING DEMONSTRATION, and see samples of work. Continue Journey to Rhine Falls - Mini Niagara falls of Europe. Later proceed to Zurich. Later transfer to Zurich for Indian dinner & overnight stay. Meals: Continental Breakfast and Indian Dinner
Day 5
Zurich- Excursion to Mt. Titlis – Orientation tour of Lucerne - Zurich
After breakfast, proceed to Engelberg town- a base cable car station of Mt.Titlis. The TITLIS ROTAIR revolving gondola transports you easily to the mountain station. Take your time and visit the Swiss Lion shop, the world's highest watch shop. You can even have your photo taken in traditional Swiss costume in our photo studio. The glacier cave is only a snowball's throw from the mountain station. The glistening, blue ice tunnel leads deep down into the fascinating world inside the glacier. In the summer months, the Ice Flyer chair lift will take you to the glacier park where all kinds of fun snow activities await. Grab a snowtube or a speedy sled and whiz down the piste, whipping up plenty of snow as you go. You may also do the Titlis Cliff Walk is a pedestrian bridge along the cliff of Mount Titlis in the Swiss Alps. Later, in the afternoon, proceed to the city of Lucerne for Orientation tour and see the Chapel Bridge-The Chapel Bridge is a covered wooden footbridge spanning diagonally across the Reuss River in the city of Lucerne. Named after the nearby St. Peter's Chapel, the bridge is unique since it contains a number of interior paintings dating back to the 17th century, Jesuit Church- This beautiful church is considered to be the first large baroque style church ever built in Switzerland.Lion Monument-The Lion Monument, or the Lion of Lucerne, is a rock relief in Lucerne, Switzerland, designed by Bertel Thorvaldsen and hewn in 1820–21 by Lukas Ahorn. Later transfer to Zurich for Indian dinner & overnight stay. Meals: Continental Breakfast and Indian Dinner
Day 6
Zurich- OPTIONAL Excursion to Jungfrau-Top of Europe/Interlaken- Zurich
After breakfast. Choose an optional excursion to Mt. Jungfrau - Top of Europe. Those who don't want to go Jungfrau, have free time to explore the Interlaken by own. Our Coach will drop at Interlaken. The Jungfraujoch - Top of Europe is the highlight of any Swiss holiday. The highest railway station in Europe is located 3,454 metres above sea level. You have access to a high-alpine wonderland of ice, snow and rock, which can be admired from the viewing platforms, on the Aletsch Glacier or in the Ice Palace - experience the magic. Visit the Sohinx observation tower. After the tour we will proceed for orientation tour of Interlaken. We will start from Höheweg is the main street in Interlaken, which stretches from the city's central square to the east. Roman Catholic church- Situated on Schlossstrasse, this Swiss religious building houses a Roman Catholic parish church, which offers worship masses, religious education, and other. Group members not opting for Mt. Jungfrau will have an opportunity to proceed to the city of Interlaken for an orientation tour. Later transfer to Zurich for Indian dinner & overnight stay. Meals: Continental Breakfast and Indian Dinner
After breafast take a transfer to the Airport (on your own). Meals: Continental Breakfast
Accomodations
1 STAR
Campanile Hotel Gouda or Similar, Select Russellism Frankfurt or Similar, Thessoni, ibis Baden or Similar or similar
Policies
Tour Cost Excludes: Cost for Ticket + Visa + Insurance, No Porterage included, Any increase in the rate of exchange leading to an increase in surface transportation and land arrangements, which may come into effect prior to departure. The tour price is subject to increase without notice if this rate changes substantially prior to the departure of your tour. Any expenses of personal nature such as laundry, wines, mineral water, food and drink not in the regular menu provided by us pay TV, mini-bar, telephone calls, etc. Meals other than what is mentioned in your Itinerary. Cost of excursions, city sightseeing, entrance fees and local guides other than that mentioned in "Tour Cost Includes", Overseas Mediclaim, Tips to Driver: EURO 2 per pax per day (Compulsory) Vouchers are not transferable and valid only for the services mentioned therein. Any services not specifically requested, confrmed and noted on vouchers will not be rendered. All extras to be paid directly to the hotels / the service providers. Passenger Comments / Complaints : It is imperative that any complaints be made known to the respective handling agents or its representatives without any delay so that appropriate action can be taken. Cancellation / Refunds: Cancellation charges will be levied for bookings cancelled after confirmations are done. Requests for refund should be made in writing within 14 days after the scheduled completion of the services. Refund requests for curtailed stays cannot be processed unless provided with documentary evidence from hotel / the service provider. All refund requests are subject to obtaining a refund approval from the hotel / the service provider and no refund can be given without this approval. Europa 'D' Tours reserves the right to process and whether or not to approve the refund request and if necessary charge an administrative fee. For packages, no refunds can be processed for partially utilized services and no-Shows. In the event of no show Europa 'D' Tours reserves the right to release the complete booking and levy 100% cancellation charges. Notice given for Cancellation Charge More than 45 Days 25% of total holiday cost 44-29 Days 35% of total holiday cost 28-14 Days 50% of total holiday cost 13-8 Days 75% of total holiday cost 7 Days or less 100% of total holiday cost Responsibility: It is understood that, we act as Travel operators only for all services covered hereby. Further we shall not be responsible for any loss, injury or damage resulting from acts of God, dangers, fire, breakdown of machinery, equipment or vehicles, acts of government authority, wars, civil disturbances, riots, thefts, pilferage, epidemics, quarantines or any delays or changes including any extra expenses which the passenger may incur as a result of any of the foregoing causes. During your holiday your driver, tour leader, guide, hotel or other service providers may offer services or excursions which are not included in the price of your holiday or listed in our itinerary. Since they do not form part of your tour with us, we do not accept any responsibility for their cancellation or curtailment or for any loss, damage, injury or death that you may suffer. If you wish to make a complaint or bring a claim in relation to such excursions or activities, then you should contact the person who offered them to you directly. Your Holiday Price: Once we have sent you a booking confirmation or invoice, we will only change the price of your holiday if there is a change or increase in any one or more of the following: Transportation costs (including the cost of fuel); Dues, taxes or fees chargeable ,such as landing taxes or embarkation or disembarkation fees at ports and airports; or The exchange rate applicable to the particular holiday package. (Our prices are fixed using the exchange rates available in the month of November In the event of a significant increase in any of the components that are included in your tour cost i.e.: hotels, entrances, flights, transportation & food. Tour Operation: If we do not have minimum 25 Pax required to operate the group tour, we might operate the tour on other date.We might operate the tour on another date or we can withdraw the tour departure. If the group will reach late due to traffic jam or any other justify reasoning. It's possible that we can cancel the sightseeing/excursion. In the event of a breakdown of a coach on a touring holiday, our liability will be limited; if, for any reason we cannot provide a replacement coach and that you miss out on a significant attraction we will reimburse the amount which we have paid to the supplier, though we will endeavour to replace the coach at the earliest. However sometimes delays will occur due to many reasons beyond our control. In this event we are also entitled to use a replacement coach that we deem fit to conclude the rest of the journey. The replacement coach may or may not have the same amenities as the original coach. Passengers will be responsible for any services missed out by them due to not following the stated time; this includes meals, transfers, sight seeing, flight, etc.
Reviews
No reviews